If you're from Tulsa, then you can probably rattle off a list of things that have put T-Town on the map; however, if you're not familiar with the Oil Capital of the World, then you may even struggle to point out Tulsa on the map. Nonetheless, Tulsa is a city that has seen its fair share of glory.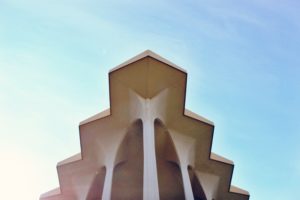 It's a vibrant re-birthed city that sits among the rolling hills of Northeastern Oklahoma. It's diverse, youthful, and booming with population and economical bursts. Its history is an added bonus for making it a great place to live. If you can't quite put your finger on where you've heard of Tulsa, here is a list of what Tulsa is famous for:
Tornadoes
OOOOOOOOOklahoma where the wind comes sweeping down the plain! I'll get the generic stereotypical point out of the way; Tulsa, or any place located in Oklahoma, is most famous for its crazy weather. Just recently, the early summer of 2019 broke records when it came to tornadoes in Oklahoma. It was a few weeks of non-stop tornado sirens and sitting in the closet.
Before you get too freaked out, just know that I've lived here almost four years and the Oklahoma weather really isn't that bad. People not from around here probably have the notion that tornadoes appear randomly, frequently, and they ravage everything in their wake. While this can happen, it's rare. Yes, we have a tornado season, but other than that, Oklahoma weather isn't all that bad.
In the Movies
Usually, the general public can name off cities based off of the movies they've seen set in those locations; movies have a way of making locations just as iconic as the movie itself, and Tulsa is lucky to have graced our screens in some pretty iconic movies. If you would like to refer back to your movie knowledge, then the 1980's Francis Ford Coppola film, The Outsiders, should ring a bell. Not only was The Outsiders story set in Tulsa, but it was also filmed here as well. You can visit one of the main locations in the film; the house where the main characters lived, has now been turned into a museum.
Tulsa has surprisingly been the shooting location for multiple films, but The Outsiders will most likely remain "the big one." The movie has embedded itself into Tulsa culture, and you can spot murals to the film painted throughout town. It establishes a nostalgia that only Tulsa can be known for. If you have yet to see the movie or read the book, I recommend taking an evening to experience the story, which is strongly driven by locations and settings.
The First Oil Capital of the World
Tulsa was dubbed the Oil Capital of the World in the early 1900s. Since then, Houston has taken the name, but that doesn't mean that oil hasn't played a huge part in Tulsa's history. The state of Oklahoma itself is a major oil producer; however, it all started with Tulsa. In the early 1900s, an oil deposit was found just outside of Tulsa, and it caused a ruckus. People from the East fled to the area to stake their claim in the oil run. In this time period, Tulsa experienced a surge of wealth and prosperity.
Even today, oil is a big part of a Tulsan's life. Family-run oil drills can be spotted out in pastures as you drive to town, and advertisements reminding kids not to play on drilling equipment are shown at the movie theatres,  we've even made a museum out of Frank Phillips' house. We also have the famous Golden Driller Statue, a yellow statue of an oil pioneer and a baseball team, The Tulsa Drillers, that we route for. Needless to say, if it weren't for oil, Tulsa probably wouldn't be the city that it is today.
Get Your Kicks on the Route 66
Whenever you drive through Tulsa or its surrounding areas, you will always see signs pointing you to Route 66. Route 66 is the iconic route that runs from Chicago to California, and Tulsa just happens to be one of the stops along the way. Some iconic Route 66 attractions are located not too far away, such as The Blue Whale of Catoosa and the famous soda shop, Pops.
Tulsa has embraced the iconic road, and you'll see many restaurants and stores in the area named after it. Tulsa is known to be an artsy fun stop along the way to California, and many travelers take advantage of the bigger city setting, seeing how there are long stretches of the rural road once you pass through T-Town. Stopping in Tulsa will give travelers the chance to relax and explore some other awesome activities that the city has to offer.
The Infamous Past
Not all of Tulsa's history is glamorous, and like most places, it has some infamous past events that it wishes had never happened. Sadly, Tulsa may only be known to some people as the location of one of the worst race riots in American history. In 1921, Tulsa's Greenwood District was known for its African American business owners, entrepreneurs, and corporate workers. Due to racial tensions, a white mob attacked the African Americans' businesses and neighborhoods and laid ruin to that part of the city. People died on both sides.
Despite this bloody and shameful incident, Tulsa has come to be a place of acceptance and diversity. People from all different races can now live in Tulsa and share their cultures. We do not forget about the horrible events that happened just about one hundred years ago, but rather we learn from them and work to avoid another disaster like that from ever happening again.
Horse People Take Notice
While this may not be enough of a reason to make this list in your book, being the location of The National Arabian Horse Show may be enough to make Tulsa a household name in an equestrian's book. Being the most prestigious Arabian horse show in North America, horse fanatics from across the country flock to Tulsa every October to either take part or spectate.
The show is held at the Tulsa Expo Center. It showcases the enchanted and ethnic Arabian horse. The Arabian horse originated in the Middle East thousands of years ago, and they are known for their high spirit, flowy gate, and dished face. The breed has made its way into the hearts of American, and they meet in Tulsa every year to celebrate the breed.
The Native American Heritage
One thing that Tulsa may be famous for is its Native American heritage. Sitting just South of the Osage Reservation, Tulsa was once home to a few thriving tribes, such as the Creek, the Choctaw, and the Cherokee. In the 1830s after the Trail of Tears forced Native Americans from their lands in the Southeast, they came to settle on the banks of the Arkansas River in an area they called "tulsy," or "old town."
Tulsa's history of natives, cowboys, wranglers, and pioneers is prominent throughout the city. Murals and statues dedicated to peace treaties and fundamentals are scattered throughout T-Town, reminding us of the colorful and exuberant past.
The Best Park In America
Probably the most recent attraction to put Tulsa on the map is a park known as The Gathering Place. A lot of time and money went into this place, and it shows. There are playgrounds out of a fantasy novel, lounging areas that look like a modern art piece, and gardens that mirror the mystics of a far off land. It's been named Best New Attraction to visit by USA Today as of 2019.
The park made national news when it opened in the Summer of 2018, and expected nearly 60,000 visitors the first day. The funding for the park will go down as the biggest contribution to a public park in America's history. A Tulsa multi-billionaire left the money to the city to construct this breathtaking park, and it is definitely worth the visit.
The Downtown Art Deco
If you're into architecture, then you would know that Tulsa is known for its art deco buildings in the downtown area. Art deco is an art form that uses geometric shapes to create patterns; it was mainly established in the 1920s, which happened to be a very prosperous time for Tulsa. Frank Lloyd Wright is even known to have designed a house in the area, including everything in his design that makes art deco wonderful. The artistic historical timeframe is evident in the skyscrapers and buildings found in the area.
Tulsa is known for its acceptance and support of the arts; not only does it display the local artists via festivals and venues, but it also literally wears an art style on its exterior. Come and marvel at the wonderful geometrical designs carved and manipulated through the downtown area; the ambiance you take you back to an era of possibility and wonder.
The Praying Hands
A bronze golden statue about 60 ft tall of two hands pressed together in prayer is a staple of Oral Roberts University. This statue is another image that can pop into mind when trying to find what Tulsa is famous for.  Besides it being a unique, eye-catching display among the Tulsa landscape, many others like to think that The Praying Hands represent the surrounding areas and the list of well-known ministries that have been planted throughout.
Tulsa is located in the Bible Belt of America, and it's evident by the list of Christian ministers who have lived here. Oral Roberts, Kenneth Hagin, and Willie George have all lived and ministered in the area, and their legacies continue to live on. People throughout the world travel to Tulsa to sit under these influencers' teachings, and to be apart of their ministries.
If you were wondering where you had heard of Tulsa, hopefully, some of these points will ring a bell. Tulsa's fame is something that spreads throughout many different interests and time periods, making for a pretty iconic city.
If you ever want to experience the eclectic and diverse environment that has made Tulsa famous, T-Town always welcomes its guests with inviting open arms, and the locals are eager to share with them the true Tulsa experience.
If you want to know more about Tulsa, click here.