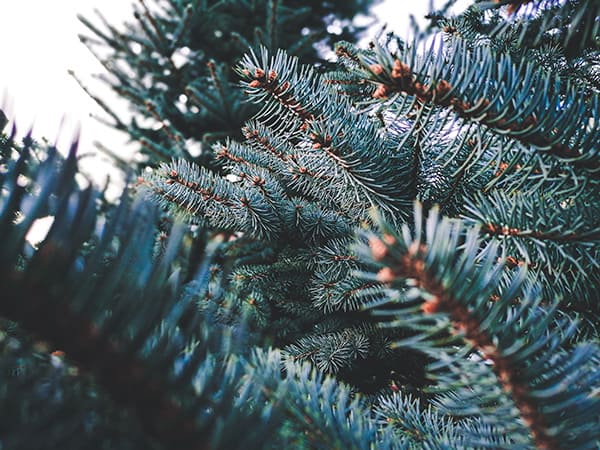 03 Jan

December 2021 Events Happening
Tulsa Events Happening in December 2021
There are several fun events happening this December in Tulsa. The events are family-friendly, cost-effective, and most of all fun!
December is here and that means it's time for holiday fun around Tulsa. Christmas is not just a day, but a season. We want your Christmas season to be full of fun and great new experiences. That is why we have created this guide to help highlight the best events in Tulsa.
Tulsa is a community that is full of life and joy. We are known for coming together as a community and celebrating the things we have to be thankful for. That is why our community works so hard every year to host or plan some amazing Christmas events.
From plays to concerts, to light displays. We have it all! Check out our events guide to help you plan your holiday season this year.
Annual Christmas Parade in Tulsa
The annual Tulsa Christmas Parade will take place on Saturday, December 11th at 11 AM. The parade includes a variety of floats and performances for the whole family to enjoy!
This parade is a huge Tulsa tradition. Families come out from all across the Tulsa area to experience this wonderful parade. This is a great way to get away from the to-do lists and shopping. This event is family-friendly and lots of fun. You won't want to miss out! This event will be held in Utica Square.
Tulsa Ballet's Nutcracker
The Tulsa Ballet presents its 52nd annual production of The Nutcracker! This holiday tradition will delight audiences young and old with beautiful dancing, music, and storytelling for all ages.
This is a classic story that brings joy and warmth to our hearts. Tulsa ballet is one of the best ballets in the country! This is such a beautiful performance and something you definitely don't want to miss out on! The event is held at the Tulsa Performing Arts Center in the Chapman Music Hall.
ZZ Top at River Spirit Casino
ZZ Top is a rock n roll experience you can't forget! They are one of the longest-running bands, with some amazing hits.
If you are a rock n roll fan, River Spirit has you covered! This concert would be an amazing time to "let down your hair", relax, and enjoy the show. Enjoy the concert and then check out all of the wonderful things the River Spirit Casino has to offer. Grab your tickets today!
Ice Skating in Downtown Tulsa
In the south, sometimes we miss out on the magical experience of a snowy Christmas. The Arvest Winterfest is determined to not let ice skating be something Tulsan's miss out on. They have created a beautiful ice rink outside of the BOK center!
Grab your family, or date and skate until your heart is content. Admission is $12 per person. If you donate canned goods on certain days and are an Arvest customer, tickets are half off! No advance ticket purchasing is necessary this year, however, it is encouraged.
Lights on Display at Tulsa Garden Center
More than a million lights will illuminate the Tulsa Garden Center during the winter holiday season! You can enjoy this light display through January 2nd. The Botanic Garden Lights Display is open every night starting December 16th.
Every night there are special events to experience and enjoy. In addition, they have drinks and food for purchase that reminds us all of Christmas. There will be bonfires, snowball pits, hay mazes, and food trucks. You won't want to miss out on this amazing display of Christmas. So choose a night, purchase your tickets, and join in the fun!
Glow on the Green
Christmas is coming to Guthrie Green this year! Beginning December 3rd, Guthrie Green will be lit up with beautiful Christmas Lights all over the area.
There will be local vendors, music, etc on December 3rd when they turn on the lights. Turning the lights on marks the Christmas season for Guthrie Green. If you look for an inexpensive event to take the whole family, then make sure you come by Guthrie Green and experience a magical lights display.
Elf on a Shelf
Elf On a Shelf is a Christmas classic. This musical is simply spectacular! This event will be held at the Tulsa Teater on December 12th.
Doors open at 1 PM and the music starts at 2 PM. This musical will take you to the North Pole, with its amazing stage and costumes. In addition, the acting and singing are breathtaking. This is a musical that will warm the hearts of your entire family! You don't want to miss this special event.
Tulsa Christmas Shopping Events
Need some gifts? The holiday season is upon us, and it's time to get started with your shopping!  Yes, you can just go to your average mall or supermarket. However, Tulsa has some amazing shopping events that are an experience within itself.
The amazing part is you can buy from local businesses to help support our local vendors. It is so fun to buy one-of-a-kind and unique gifts for those we love. Here is a list of holiday shopping attractions that you can find in Tulsa.
Christmas Shop at The Ranch
181 Ranch is hosting its 5th annual Christmas Shopping Event! There will be amazing Christmas gifts to give the whole family. You will feel like you are at Santa's workshop!
You don't want to miss this amazing experience. In addition, on the weekend there will be things to do for the whole family. There will be pony rides, a petting zoo, and Santa will even be there. You don't want to miss this. Tickets are $10.
Get your shopping done at this local, handmade holiday event. There are many handcrafted gifts that you can find. This pandemic has made us all rethink our priorities and how we want to spend our holidays.
What better way to display that than through giving thoughtful gifts. Things come and go, but feelings are burned in our memories for a long time. So, it is always amazing to give someone a gift that provides a feeling of love and thoughtfulness.
Christkindlmarkt
This fun and exciting shopping event take you to Christmas in Germany. There is amazing ornaments, trees, and fun holiday decorations for purchase.
In addition, there will be German food to enjoy that will blow your mind. This event will be held at the GASTulsa Event Center. This event is fun for the whole family.
In addition to food and shopping, there are activities as well. You can enjoy their figurine Bethlehem Village. Also, St. Nikolaus and  Christkindl make an appearance to share the spirit of giving. You don't want to miss out on this fun and exciting event! Admission is free.
LaFortune Park Holiday Craft Bazaar
This event will be held at the Lafortune Park Community Center. The Bazaar is from 9:30 AM- 3:00 PM. This is a shopping event you don't want to miss out on.
Admission is free, so you can spend your money on locally owned and crafted items. This will not only benefit your Christmas shopping to-do list but also help artists continue their craft. There will be scarves, jewelry, decorations, and homemade items.
Shopping from these markets is such an experience! No better way to support our communities than to shop from these markets. It can take a mundane task like shopping, and turn it into a full-on North Pole Experience. Make sure you mark your calendars and visit these markets this holiday season.
Covid Safety Reminder
Although it is the holiday season, it is important to remember to stay safe! Many of these events are held in venues that have covid safety protocols. It is important to always double-check their websites to stay up to date on any mandates or protocols that the venue has in place.
Some event venues are more relaxed, while others are more strict. All places at the end of the day just want our Tulsa community to stay safe and healthy during this holiday season. In addition, remember if you are not feeling well, or have had recent symptoms, it is always better to stay home.
Enjoy This Holiday Season!
Remember to enjoy this holiday season! It can be easy to get overwhelmed during this time of year. However, it is important to remain focused on the most important part of the holidays. For some it might be family, others their faith.
Focus on the most important parts, and leave the rest to what can fit in your busy schedule. Remember to take time to go and experience these fun events. Ultimately, that is what we remember. T
he Christmas decorations often get forgotten, but what remains is the memories we shared with those we love. So, if you are in the Tulsa area, come on out to one of these events. You won't regret it!