Most Interesting Facts About Tulsa
Many people pass through Tulsa, Oklahoma, and do not realize the hidden secrets of this interesting city. It's a huge metropolis with numerous enclaves and educational institutions, as well as job possibilities, shopping, dining, and other activities. It's a big city in every sense of the word.
The most significant thing is that most of these little enclaves and hidden gems are close to each other. Here is a shortlist of some of the most interesting facts about Tulsans and their city.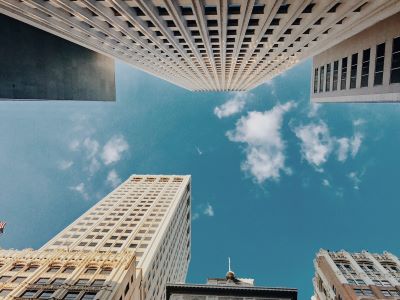 1. Black Wall Street
In the early 1900s, Tulsa was a popular place to be. Scores of affluent African Americans had moved into this area from the South and were prospering. Close to ten percent of all black people in America lived in Oklahoma at that time.
There was a vibrant community with stores, restaurants, hotels, theaters banks homes, and schools. The Greenwood District of Tulsa is known as Black Wall Street. This is a symbol of success for African Americans throughout the United States.
Unfortunately, life proved to be unstable for black people in this city when there was an attack on their community that resulted in thousands being left homeless and many dying. The destruction of the area would have been worth studying today to see what could have been done to avoid it.
It's sickening to think about what went down here. If you are interested, you should visit the Greenwood Historical Society or Greenwood Cultural Center.
These places will introduce you to this important piece of Tulsa, Oklahoma history and tell the whole story!
2. Tulsa Has The Largest Collection Of American West Art
The American West's growth and expansion was a significant period in American history. Every day, the Gilcrease Museum in Tulsa displays much of this history.
They have the world's largest collection of Western Art and artifacts, which is no surprise because they may offer such an extensive program.
The amazing collection of art and antiques was obtained by Mr. Gilcrease from the city in 1955 so that everything might be on public display. We strongly advise you to spend an afternoon going through everything; it's quite incredible!
3. Tulsa's Giant Gold Statue
The Golden Driller is the sixth tallest monument in the United States! Located at the Tulsa fairgrounds by the Expo Center.
The statue was originally erected in 1952 for the "International Petroleum Exposition", having been traded in an oil deal from Texas.
He appears to be a petroleum worker resting his arm on an oil derrick. The derrick rises 83 feet, and he stands 77 feet tall. The statue weighs a whopping 18,000 pounds.
4. The 'Yield' Sign Was Invented In Tulsa Oklahoma
Around 1950, Tulsa police officer Clinton Riggs noticed a problem in his town: too many automobile accidents taking place on the city's intersections. Officer Riggs was a driven individual who saw a need in Tulsa and set out to solve it.
To address the problem, he created the "Yield" road sign. The Yield sign debuted on Columbia Avenue and First Street in Tulsa's downtown, with instant success.
The number of collisions dropped dramatically, prompting city planners to put them all over the city. In the not-too-distant future, all of America and the rest of the world was using the Yield sign, which has barely changed in 70 years!
When Officer Clinton died the Riggs' family had a Yield sign inscribed on his tombstone after he died in 1997.
5. A Cult Classic Movie Was Filmed in Tulsa
The Outsiders is a 1983 cult classic film by Francis Ford Coppola. The movie was directed by none other than Francis Ford Coppola, and nearly the entire production took place in Tulsa.
In actuality, the story was set in Tulsa, which is why they filmed there. It featured Patrich Swayze, Tom Cruise, Rob Lowe, Diane Lane, Emilio Estevez, C. Thomas Howell, and Matt Dillon.
The film is about the clash between two teenage gangs in Tulsa called "The Greasers" and "The Socs".
6. Garth Brooks is A Tulsa Boy
Discuss interesting Tulsa, Oklahoma information. Garth Brooks, one of the world's best-selling musicians, was born on February 7, 1962, in this city.
Yes, Brooks is without a doubt one of the most successful solo country singers in history, having sold over 170 million records!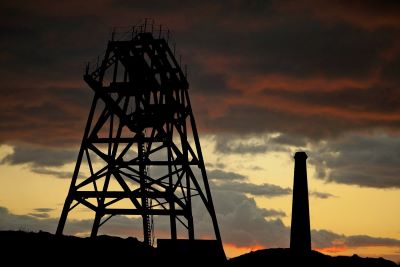 7. Oil Capital of the World used to be Tulsa
In Tulsa, oil was found in 1901. The city was quickly transformed forever. With wildcat oilmen flooding the metropolis overnight, Tulsa became a boomtown overnight.
They also brought their families with them, of course, and the population increased dramatically. As a result, Tulsa began to expand outward in every direction as well.
8. Tulsa Has A Lot Of Man-Made- Lakes
Tulsa has more artificial lakes than any other state. Lake Eufaula is one of the largest and has 600 miles of lovely beachfront.
It's ideal for boating, camping on the waterfront, swimming, and, of course, fishing. It gets even better. The state has over 200 additional lakes, with the greatest number being those built by dams in the United States.
Broken Bow Lake, for example, is a 5700-acre body of water that is one of Oklahoma's clearest! What's the greatest depth? Broken Bow Lake measures 185 feet deep!
9. BOK Tower
The second-tallest building in Oklahoma, as well as the neighboring states of Missouri, New Mexico, Arkansas, and Kansas is the Tulsa tower.
It has a height of 377 feet and was completed in 1956. This striking building is also known as the Bank of Oklahoma Tower, the Cityplex Towers, or simply 1801.
At one point it served as their main office, but they moved out to yet another tower that was not open until 2001.
10. Tulsa Has Some Weird Laws
Tulsa has a few laws that seem to be arbitrary. Some are strange and perhaps even a little bit mad, which might cause you to wonder what Tulsa's lawmakers were thinking. While we're not here to offer legal advice, we did compile a list of some of Tulsa's oddest legislation.
It's against the law to leave an open box of tissues in your car.
If you want to have three dogs on your property at the same time, you'll need a license from the Mayor.
It is illegal to go to bed with your boots on.
Taking a bite out of a sandwich that does not belong to you is against the law.
Women must be licensed by the state before they can give themselves a permanent.
A person is not permitted to dry, heat, or boil a skunk.
It's against the law to use profanity in front of children.
It's also forbidden to curse on a public bus or at a public location. If you're riding the bus, it's best to keep your bad words to yourself.
11. Route 66
A lot of places claimed to be the origin of Route 66. It all began in Tulsa.
Cyrus Avery, a Tulsa businessman, ran an initiative in 1927 to build a road that would connect Chicago to California. This was the creation of the United States Highway 66 Association in Tulsa.
This campaign was successful, and the United States 66 Association was established in Tulsa.
12. First QuikTrip Store
QuikTrip is a mid-sized gas station/convenience store chain with over 850 locations in 11 states. You'd never guess that QuikTrip began in Tulsa, Oklahoma.
It is one of the country's largest petrol station/convenience store companies. Chester Cadieux and Burt Holmes established the first QuikTrip in what was then called "Gasperini", which is today the Blue Dome District.
TA QuikTrip store opened for business in Tulsa on July 18, 1958. They began construction on May 31, 1958, and are open 24 hours a day. QuikTrip has seen tremendous growth and success.
13. Southern Hills Country Club
The Old Course is one of the country's most well-known courses, and it's also one of only two locations to have hosted seven men's major tournaments.
Southern Hills Country Club hosted the U.S. Open for the first time in 2007, and it also hosted again in 2008 and 2010.
The course itself is 36 holes that are split into two separate courses: Midland Trail and Southern Hills. They're both 18-hole championship courses that offer some pretty difficult challenges.
14. The Sherwin Miller Museum of Jewish Art
This magnificent museum features remnants of the Holocaust and Judaism artifacts and is the largest preserved collection of Judaica in the Southwest U.S.
It was created through the efforts of many donors and members of the Jewish community; it is a non-profit organization.
There are more than 20,000 objects on display here, arranged in four galleries. These artifacts detail not only religious practices and beliefs but also customs and culture.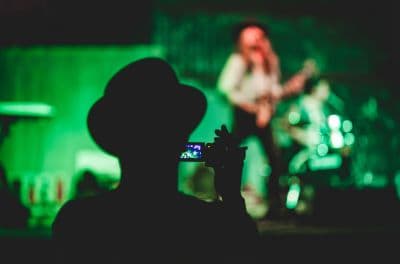 15. Hanson
The famous 90s band Hanson is located in Tulsa, Oklahoma. Mmm-bop was their most popular song.
The Hansons are Isaac, Taylor, and Zac. They each have their own production company in Tulsa where they make music in the comfort of their home studios. Their most recent studio album is Anthem (2013).
In Conclusion
Whopping amounts of money were made in the oil industry during the early 1900s. The oil boom is what attracted people to Tulsa and still draws visitors today.
Although the history of this city is clouded with controversy, there's no doubt that many influential people and structures have made it a destination worth checking out. With only a hundred years as a city (give or take), there are even more stories that can be told.