Tulsa International Airport Questions and Answers!
Tulsa International Airport (TUL) originally started as a civil-military airport in Tulsa County, Oklahoma. It suddenly became one of the busiest airports in the world and was named Tulsa Municipal Airport after the city acquired it in 1929.
In 1963 Tulsa Municipal Airport was renamed Tulsa International Airport and managed to get a $10 million facelift! TIAs annual passenger traffic in 2019 was 3,053.532. Air traffic through Tulsa has increased year after year; however, due to the effects of COVID-19, they are expecting to see a huge dip in traffic for 2020.
Tulsa International Airport has an array of services including a hair salon, a barbershop, shoe shining stations, and massage chairs. TIA is an easy access airport and takes travelers all across the country. 
We wanted to help all Tulsans and Tulsa guests feel right at home while traveling through the Tulsa International Airport, so we wrote this article to answer your questions and give you all the information you'll need! 
How Early Should I Get to the Airport? 
About 90 minutes before your domestic flight and two hours before any international flight. It's always important to check your airline's check-in procedures the day before you arrive to ensure your journey goes as smoothly as possible.  
Tulsa International Airport Terminals and Operating Airlines
Wondering what airlines operate here in Tulsa? Wonder no more. Tulsa has one terminal and has recently renovated its concourses;
Concourse A: 
Is home to American Airlines, Allegiant, and Delta. Only 7 of the 11 departure gates are currently in use. 
Concourse B: 
Houses Southwest and United Airlines. Concourse B has 10 departure gates and uses 7 jet bridges. 
Public Transportation Options At Tulsa International Airport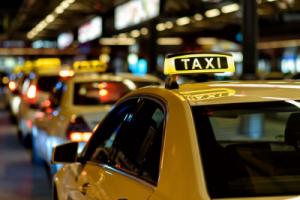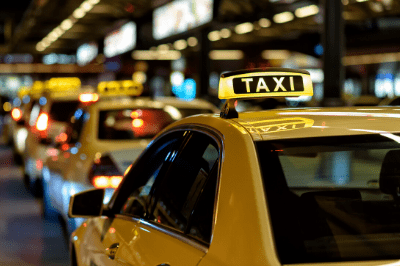 Tulsa International Airport is served by the Tulsa Transit bus 203. You're able to go South towards 31st and Memorial and West towards downtown Tulsa. Another means of transportation to and from TIA is Uber.
In recent years the number of Uber rides coming and going from TIA has skyrocketed; Uber is a quick and cost-effective alternative to public transportation. For more information regarding public transportation visit Tulsa Transit's website. 
Arrivals and Departures At Tulsa International Airport
TIA has 5 different baggage carousels and they are centrally located between the two driveways for departures and arrivals. The inner curb is for departures and the outer for arrivals. 
Tulsa International Airport Rental Car Options
Tulsa International Airport offers 9 different rental company options for your stay in Tulsa including; 
Alamo

Avis

Budget

Dollar

Enterprise 

Hertz

National

Payless

Thrifty
All of these companies make the rental car experience very quick and easy. You can pick up your car right outside of the terminal and drop it off there as well! 
Parking At TIA
When traveling from Tulsa, passengers have three different parking options- garage, economy, and valet. TIA parking ranges from $8-$18 a day, including tax. Using Fine Airport Parking is also another option.
Depending on the parking option you choose, their rates range from $7.50-$18 plus tax a day. Fine Airport Parking will shuttle you for free to your car when you arrive and to the terminal when you depart! 
Restaurants At Tulsa International Airport
Tulsa International Airport has a wide variety of restaurants and bars available for you while you're passing through. Here's the list;
Einstein Bros. Bagels

Chili's 

TUL Flag Mart Grab-N-Go Gourmet

Dead Armadillo Tarmac Taproom

Java Dave's

Caribou Coffee

Fat Guys Burger Bar

Market Express

Smok'd Real BBQ
In addition to these bars and restaurants, Tulsa International Airport has multiple stores throughout the airport that carry snacks, drinks, books, and Tulsa t-shirts! Who doesn't want a Tulsa t-shirt? 
Hotels Near Tulsa International Airport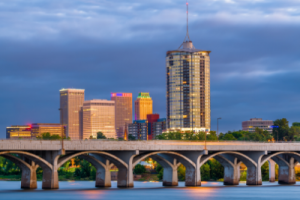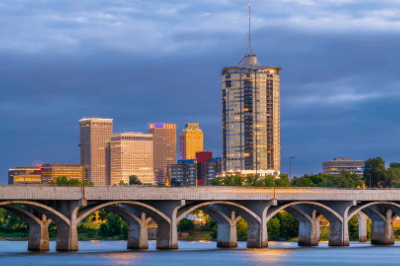 There are two hotels located on the property of Tulsa International Airport. Hilton Garden Inn and Clarion Inn. They both provide complimentary airport shuttle service and are just minutes from downtown Tulsa. 
Tulsa International Airport Facts
TUL is the global maintenance and engineering headquarters for American Airlines worldwide. 

The 138th Fighter Wing of the Oklahoma Air National Guard is based at the co-located Tulsa Air National Guard Base.

The Tulsa Air and Space Museum is located on the northwest side of the Tulsa International Airport.
Worried about flying with COVID in the air? Check out the article TIA posted about it here. They give you information and updates on what steps they're taking to protects customers, partners, and employees against COVID-19. 
Related Questions
Is currency exchange available at Tulsa International Airport? 
Currency exchange is not available in TIA terminals. 
How does self-check-in work? 
Most airlines use self-check-in. There will be a kiosk at your airline's designated counter and all you'll need is your flight number and the credit card you used to book the flight. They make it so simple! The kiosk will take you through a series of questions, print your boarding pass, and baggage tags if you're checking in a bag. From there you'll put the tag on your suitcase and be on your way.
Are there ATMs inside of Tulsa International Airport?
Yes! All ATMs located in TIA are affiliated with Bank of Oklahoma. They are found near valet parking on the ticket level, at the security checkpoint and in front of Smok'd and Hudson. 
What do I need to have with me to get through security?
All you'll need to get through security is your boarding pass and ID. 
How do I choose an airplane seat? 
It depends on which airline you decide to fly! A lot of airlines let you book your seat during the ticket buying process, which most people enjoy more. However; some airlines, such as Southwest, have open seating. This means your boarding pass tells you which group your board and then you pick whatever seat you want when you get on the plane!
What do I do if there are snakes on the plane?
Ask Samuel L. Jackson! 
Thanks for reading Discover Tulsa. We love you, Tulsa!