Top Local Tulsa BBQ Restaurants!
Oklahoma has a ton of great attributes. Incredible sunsets, picturesque hiking, open fields of buffalo and cattle, and food! Local BBQ joints are scattered around Tulsa, and Tulsan's are pretty proud of these fantastic places to grab a quick lunch or enjoy a date night. From potato salad to a rack of ribs, Tulsa's BBQ is just another reason to put it on the map as your next destination. And if Tulsa is your home, then be sure you've checked out these BBQ spots! 
1. Stu B Que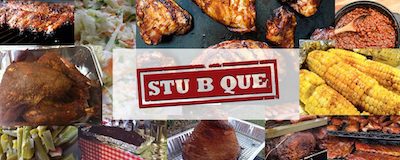 Are you looking for a Tulsa catering company for your wedding or company event? Stu B Que can make your event easier and tastier! 
If you need excellent service, tasty food, and exceptional service and delivery for your next catering event, give Stu B Que Catering a call today! They offer a variety of different menus that can be customized for any occasion. Stu B Que takes the stress out of hosting an event and provides a delicious and affordable option with excellent service and quality food.
Stu B Que works with budgets of all sizes. No matter how small, they can find a quality solution for your event. Stu B Que offers a refreshing option for any occasion, considering how catering prices have become increasingly expensive. Their goal is to provide Tulsa with both excellent and affordable food! The party must go on, and Stu B's ensures that the food will always be good.
2. Burn Co BBQ
Burn Co BBQ is a famous local joint, and the food lives up to its reputation. Locally owned and operated, Burn Co offers a great atmosphere to stop for dinner. Their food is just as good as their space, though, and they provide fresh products cooked over customized charcoal ovens to achieve a smokey, one-of-a-kind flavor.
Burn Co BBQ has an extensive menu, ranging from ribs to chicken salad. Their Canadian bacon is made in-house and is so good that other local restaurants buy it straight from Burn Co, too! They offer two locations in Tulsa and Jenks, OK, where you can dine-in call for carryout service. Burn Co also offers catering (delivery available) and take-home dishes if you're too busy to cook. 
3. Oklahoma Joe's 
Oklahoma Joe's is another local joint that offers excellent BBQ options for dine-in, take-out, and catering. Open since 1994, Oklahoma Joe's has been a Tulsa favorite for years, and you'll know why when you try their delicious brisket and one-of-a-kind sauce.
Oklahoma Joe's offers catering and is equipped to handle any function in need of excellent BBQ. Whether it's a wedding, reunion, company event, or a get-together with friends, Oklahoma Joe offers another perfect catering option. Give guests an award-winning barbeque experience with Oklahoma Joe's catering team, handpicked and trained to understand the Oklahoma Joe's way.
Their Pitmasters go through intensive training to master the art of BBQ. Your guests will be delighted with the unique BBQ fare and the staff's professionalism as your meal arrives on time, hot, and ready to be eaten. Oklahoma Joe's provides catering to groups from 10 to 10,000, or you can visit them at one of their five locations. 
4. Albert Gs Bar-B-Q
From delicious slider sandwiches to sweet potato fries, Albert G's has got your BBQ needs covered. Their prices are affordable, ranging from $7-$15 for a meal, for both quality and delicious food. But Albert G doesn't just offer good BBQ and a fantastic atmosphere for a lunch break or dinner. With locations on Harvard and downtown, you have your picks of a scenic area.
Albert G's has been a local hot spot since July 1992 and hasn't ever stopped making Tulsans's happy! Every item they sell is made fresh in the store daily. The entire Albert G's team looks forward to your next visit for lunch, dinner, or carryout!
5. Big Daddy's
BBQ 
Located on the corner of I-244 and 41st Street, Big Daddy's BBQ offers delicious and straightforward barbeque meals for an affordable price. You can buy savory smoked barbeque by the pound or in a meal with classic sides like coleslaw, potato salad, onion rings, and more.
If you're not in the mood for barbeque when you visit Big Daddy's, you can also choose one of their homemade burgers or fish dinner. Big Daddy's also offers catering for events, birthdays, weddings, and more, with an easy-to-use online ordering option.  Try Big Daddy's when you're looking for some casual, simple, and delicious fare. 
6. Leon's Smoke Shack
Leon's Smoke Shack is a locally and family-owned barbeque shop that offers a friendly environment where you feel like family. They also serve incredible dishes, and their menu is full of sandwiches, samplers, ribs, brisket, and their famous "slap potatoes," which are their take on stuffed baked potatoes.
Leon's is committed to providing their customers with excellence in every way, from the moment they walk into when they finally put their fork down. Leon's also offers catering for all sorts of events.
7. Billy Sims Barbeque 
Billy Sims has locations scattered all across Tulsa, which is just a sign of how much Tulsans love this Oklahoma native BBQ joint. They have a reputation as one of the best BBQ places in town started in Oklahoma, where they've been open and serving great food since 2004. With a fun and relaxing environment in their restaurant, this BBQ shop offers a mix of local food and fun.
Whether you make friends or come to make friends, stop by Billy Sims and sample something from their extensive, meat-filled menu. But even if meat isn't your thing, you'll find something to love on Billy Sims' menu, like a salad or a baked potato. Billy Sims has locations on Brookside, 91st, Jenks, and several more, so there's sure to be one near you. 
8. 1907 Barbeque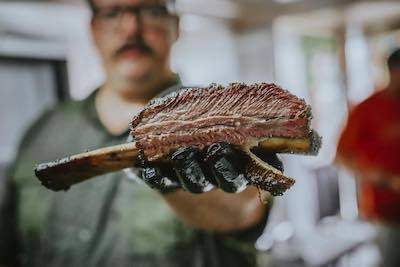 If you're looking for something unique, try 1907 Barbeque! Situated between two of Tulsa's local breweries on 7th street, 1907 is a BBQ food truck that's only open Thursday-Saturday from 12-8 PM. 1907 offers a great outdoor area for sitting and is perfect for a nice lunch or dinner and walk.
They use wood-burning smokers to smoke savory meats and local pecan wood for a mild, sweet-flavored brisket. 1907 is a hot spot and sells out pretty quickly, so the earlier you get there, the better.
9.
Smoke on 66 BBQ 
Smoke On 66 BBQ is dedicated to the art of good barbeque. They are known for serving delicious and creative barbecue dishes that the whole family will love! Located at 4265 Sw Blvd, Tulsa, Smoke on 66 has an old-time diner feel. Smoke On 66 BBQ caters to a wide range of dietary requirements and offers several vegetarian options and more. Smoke on 66 is an affordable option with a classic environment that's a great option if you have dietary restrictions. 
10. Knotty Pig BBQ, Burger & Chili House
Located on E 15th street, Knotty Pig has been a local Tulsa spot for over four years. This shop is known for the mouth-watering and straightforward food. Knotty Pig isn't just known for the barbeque but also for massive gourmet jumbo burgers and, as the name suggests, chili. If you're looking for a classic barbeque joint that offers excellent prices, huge portions, and delicious meat, you should try Knotty Pig BBQ. 
If you're looking for more local Tulsa favorites, be sure to check out our favorite breakfast spots or a few top wineries for your next night on the town.