MCM Cold Creek Solutions Is The Best Cold Storage Solutions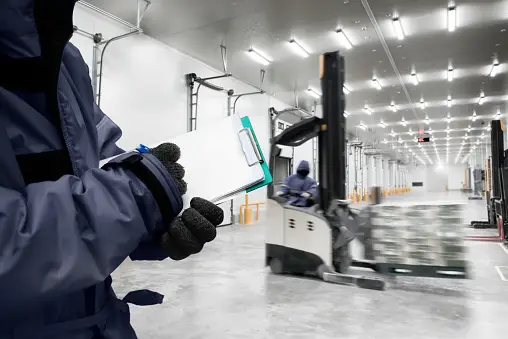 In the world of temperature-sensitive storage, MCM Cold Creek Solutions stands as a beacon of excellence, offering unparalleled cold storage solutions that have redefined the industry. With its innovative technology, commitment to quality, and customer-centric approach, MCM Cold Creek Solutions has earned its reputation as the best in the business.
One of the key factors that sets MCM Cold Creek Solutions apart is its cutting-edge technology. The company employs state-of-the-art refrigeration systems, ensuring precise temperature control and optimal humidity levels within their storage units. This technology safeguards the integrity of the stored items, whether they are pharmaceuticals, food products, or other perishables. The company's dedication to staying at the forefront of technological advancements in the cold storage sector is a testament to its commitment to delivering the best solutions to its clients.
Quality assurance is another cornerstone of MCM Cold Creek Solutions' success. Every aspect of their cold storage solutions, from design and construction to maintenance, is executed meticulously. The storage facilities are constructed using high-grade materials that ensure durability and insulation efficiency. Regular maintenance and rigorous quality checks further guarantee that the storage units function flawlessly, maintaining the required temperatures consistently.
What truly distinguishes MCM Cold Creek Solutions is its unwavering focus on its clients. The company recognizes that each client's needs are unique and thus, offers customizable storage solutions that cater to specific requirements. Whether a client needs short-term storage during peak demand periods or a long-term solution for their perishable goods, MCM Cold Creek Solutions designs bespoke plans that align with the client's goals and preferences.
Areas Of Focus
MCM Cold Creek Solutions provides a number of services that benefit clients, including:
State-of-the-art Cold Storage Facilities

Temperature-Controlled Storage Units

Precise Temperature and Humidity Control

Customizable Cold Storage Solutions

Short-term and Long-term Storage Options

Pharmaceutical Cold Storage

Food and Beverage Cold Storage

Perishable Goods Storage

Frozen and Chilled Storage Solutions

Eco-Friendly and Sustainable Practices

Energy-Efficient Cooling Systems

Quality Assurance and Regular Maintenance

Expert Design and Construction of Storage Units

24/7 Monitoring and Security

Dedicated Customer Support

Compliance with Industry Regulations

Specialized Packaging and Handling Services

Inventory Management Solutions

Temperature-sensitive Product Distribution

Cold Chain Logistics Services

Consultation and Expert Advice on Cold Storage Needs
Learn More About MCM Cold Creek Solutions
MCM Cold Creek Solutions
901 Boland Street, Fort Worth, TX 76107
(817) 550-3363
mailto:matt@mcmra.com
http://mcmra.com/