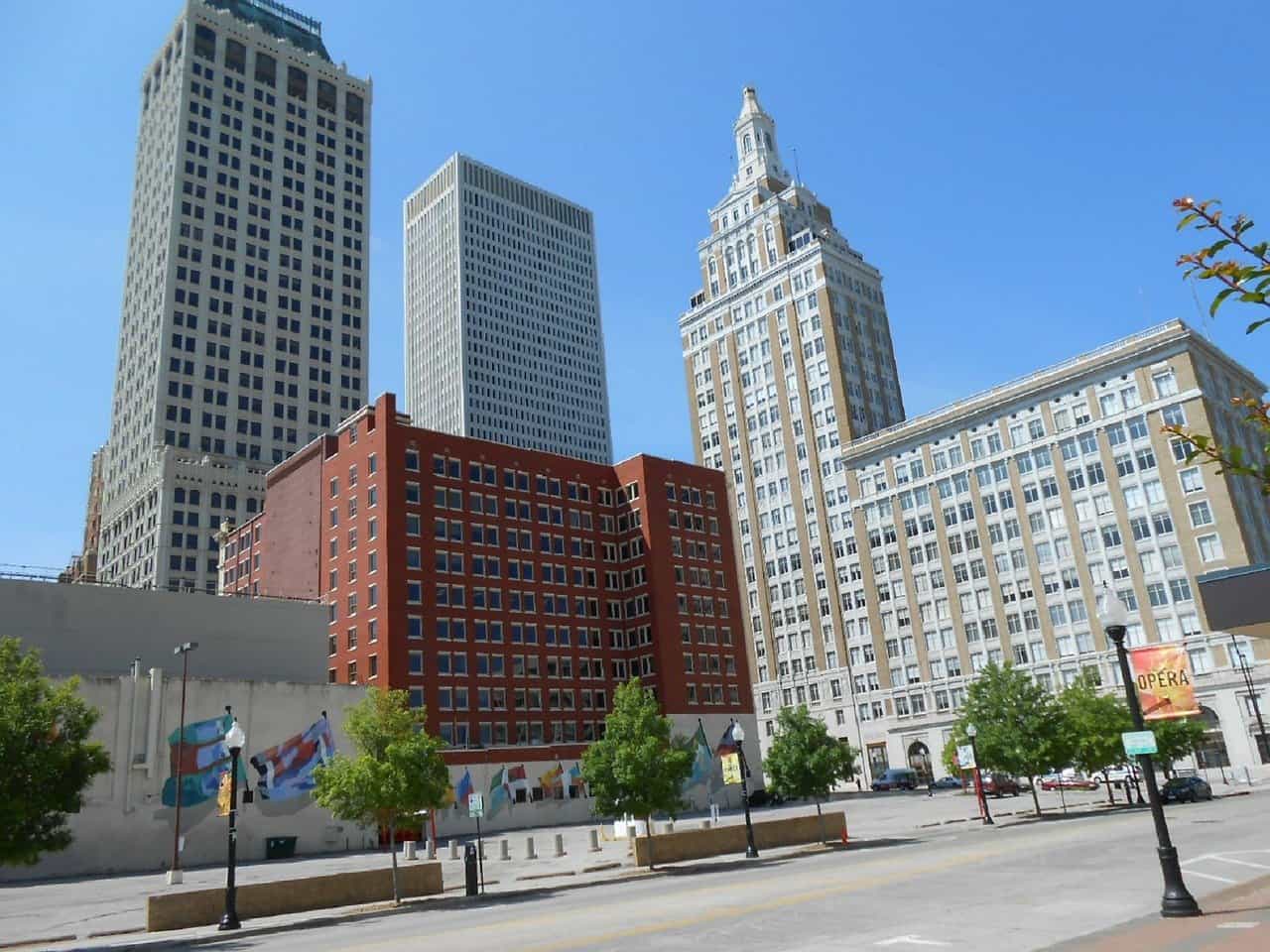 03 Jan

Tulsa Must Do Events Happening In January 2022
January 2022 Events to Attend In Tulsa
Once the holidays are over, January can often seem like a long month to Tulsa residents. Many people think that January is a month with nothing going on. Fortunately, I was able to find some great local events happening that everyone would enjoy!
So, what are Tulsa's must-do events in January 2022? The top event we recommend attending is the Tulsa Boat Show at the River Spirit Expo. This event is a great opportunity to check out the latest in boating technology, meet with vendors, and discover new outdoor accessories.
Tulsa has a lot of events happening in January that residents should not miss out on. These will be sure to help Tulsa residents start the year off right!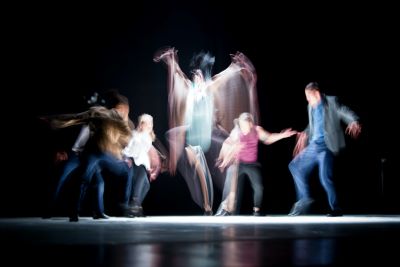 Top January Events to Attend In Tulsa
Whether it's Tulsa's Tulsa Boat Show or TulsaCon Tulsa, there is something for everyone in Tulsa this January. Here is a list of the events you do not want to miss this January:
'Mean Girls' Musical
Date: January 4th – January 9th, 2022
Location: Tulsa Performing Arts Center
Direct from Broadway, MEAN GIRLS is the hilarious hit musical that will leave you laughing all night! This lively show has been acclaimed by critics and audiences alike.
From book writer Tina Fey, composer Jeff Richmond, to director Casey Nicholaw – this production delivers with immense energy an unforgettable inside-jokey sense of humor. Get your tickets now before they sell out!
Tulsa Boat, Sport, and Travel Show
Date: January 31st – February 6th, 2022
Location: River Spirit Expo Center – Expo Square
Make sure you're among the first to see the amazing new line of boats, RVs, and thousands more outdoor accessories. The Tulsa Boat Show will have a wide array of equipment for every type of water adventure!
Be sure to check the hours, as they close at different times throughout the duration of the week.
General admission is $10 per person, with kids 12 and under free!
Jeff Dunham Comedy Show
Date: Saturday, January 29th, 2022
Location: BOK Center
Jeff Dunham is coming to town! The ventriloquist and his sidekicks have been touring nonstop for over thirteen years, making them one of America's favorite comedy acts. You won't want to miss this hilarious show! Tickets start at just $27.
Green Country Home & Garden Show
Date: January 28th – January 30th, 2022
Location: The Exchange Center in Expo Square
The 19th Annual Green Country Home & Garden Show is returning to Tulsa! This free three-day event will be held at The Exchange Center in Expo Square and is the largest free wintertime home show for those living within southeastern Oklahoma.
Many companies are showcasing their products including outdoor living items such as cookware or storm shelters. There's also a large variety of furniture you can find inside these buildings too. Make sure not to miss out by stopping by to see what's available for purchase!
WWE RAW
Date: January 17th at 6:30 PM
Location: BOK Center
There is no better way to start 2021 than with a Teenage Dream! WWE Monday Night Raw will be returning for the first time in years, coming back this January.
You'll get your chance to see Becky Lynch vs Bianca Belair + The Champ Big E and other superstars live! This event will be an action-packed night you don't want to miss, especially with an affordable ticket price of around $20.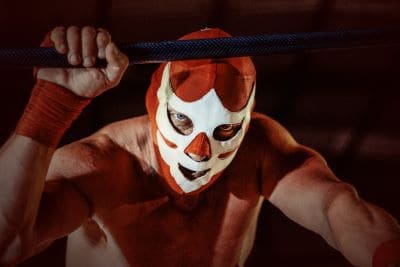 What Is There to Do In Tulsa During Winter?
Tulsa is a city rich with things to do, but during the winter months, those wonderful Tulsa activities may be few and far between. Luckily, there are still many Tulsa must-do events happening!
Learning about Tulsa's history, visiting museums, and exploring local attractions can all help you pass a fun afternoon or evening.
Indoor activities are consistently some of the best ways to spend time when winter's chill makes outdoor fun fewer and far between. Just be sure to bundle up in layers and wear lots of warm clothes before heading out into the frigid temperatures!
The Blue Dome District
The Blue Dome Entertainment District is quickly becoming the place to be in Tulsa. This geographical area has a lot of cool places for tourists and locals alike, with nine square blocks filled up goodness like trendy eateries that offer unique food experiences you won't find anywhere else on this side of town!
From locally popular pubs serving craft beer or cocktails made from scratch using fresh ingredients straight off local farms – there's always something going down here at night if partying isn't your thing (though we know how much our readers love their Saturday nights).
The revitalized 1920s-era Gulf Oil station anchors BDE as an entertainment destination both day AND evening – filled not only with upscale dining options but also live music performances every single week throughout all twelve months thanks largely to Tulsa's famous sound, a live-music venue that hosts national and local musicians every day of the week.
Sashay your way into this hub of Tulsa's nightlife scene, and listen as the hottest local bands turn up the amp. Enjoy Dubliner IrishPub's signature draft beers or try Arnie's Bar for a Stout Guinness at sunset on 86th Street. Snuggle up with some margaritas from El Guapo MexicanCantina over tacos & quesadillas after catching one last show by the favorite artist in their rooftop lounge – all while noshing away on fantastic food like German pancakes (at Dilly Diner).
Utica Square
Utica Square is the place to go for all your shopping needs. This stylish downtown has everything from high-end fashion designers like Gucci and Pierre Gaston, handbags in every style imaginable at brands such as Coach or Burberry.
Home decor items are perfect enough just browsing through them when they're on sale! There really isn't anything this shopping experience doesn't offer. If you need clothes or shoes, you'll find them here alongside handbags by designer labels including Louis Vuitton and Coach.
Shopping and eating are two of life's greatest pleasures. Head to Utica Square for breakfast at Queenie's Bistro! There are also great restaurants nearby like The Wild Fork, where they'll make sure your appetite never goes away.
Make sure to try their dessert treats such as stuffed breadsticks dipped in chocolate ganache then covered by whipped cream! For those looking to get pampered from head to toe after their long days on the go, visit Ihloff Salon & Day Spa for a wide variety of self-care services!
Gilcrease Museum
Gilcrease Museum is a must-see for anyone interested in American Indian culture, frontier lore, and the romance of an old west settlement. The museum's vast collection includes 10 thousand pieces that date back to Frederic Remington's time, as well as other artifacts from throughout history.
This includes large-scale masterpieces by Thomas Hill or George Catlin – two famous Western artists who chronicled their experiences among Native Americans before white settlers arrived on these lands. The museum also has interactive exhibits and programs for children, making it a great place to visit no matter what your interests are.
Philbrook Museum of Art
Winter is one of the most popular times at the Philbrook! The museum features different exhibits each month that help Tulsans learn more about their history and culture in ways they might not have known before. There isn't really a bad time to go see Tulsa art at its finest, but January is especially nice because there will be little to no lines and plenty of space to explore the Tulsa Philbrook Museum.
Not only does Philbrook have beautiful works of art, but it is also located in a mansion once owned by Waite Phillips. The architecture and gardens are worth a visit alone!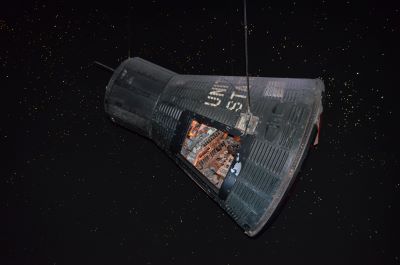 Tulsa Air & Space Museum
The Tulsa Air and Space Museum & Planetarium is the perfect place for anyone who loves space exploration, science fiction movies, or historic airplane displays. You can get lost in 3D virtual worlds while exploring Oklahoma's rich aerospace heritage at this museum!
A 50-foot planetarium dome will take you on a journey through alien galaxies 70 million light-years away as it whizzes by stars, planets, and asteroids with an audio tour included too – it doesn't get much better than that! The Tulsa Air and Space Museum & Planetarium is a must for your family.
Discover a Live Show
With a list of some of the top 10 music scenes in America, Tulsa's historic venues know how to put on quite the show. Catch an iconic performance at Cain's Ballroom as you enjoy tunes from some big-name artists today – it has been home for everything ranging from Western swing (in 1920) all way through rock'n'muffle pop!
The Tulsa Performing Art Center is also a Tulsa staple for Broadway fans and offers a diverse range of shows from Les Miserables to The Lion King. Tulsa also has its own Ballet, Opera, and Symphony Orchestra.
In January there are a few great options for Tulsa families looking for quality entertainment. Be sure to check out the Tulsa PAC website for more information on upcoming events!
In Conclusion
As you can see, there are a lot of great events happening in January 2022 in Tulsa! Check out one or all of these events and make sure to be safe as always! Have fun exploring our great city and let us know if there is anything we can help you out with.