Tulsa Real Estate Trends: What's Hot and What's Not
Tulsa, Oklahoma, is a thriving metropolitan city with many residential and commercial buildings. In 2023, the city sees a promising year for home buyers and real estate investors. The state of living in Tulsa is 13% lower than the national average, and the housing is 32 cheaper than the United States average.
The home prices in Tulsa are around $313,413, while the average monthly rent is around $925. All these facts make the city livable for those seeking affordable and comfortable areas to reside in, either permanently or temporarily.
Find out more about what's hot and what's not in Tulsa real estate trends and decide if it's a place suitable for you to live in.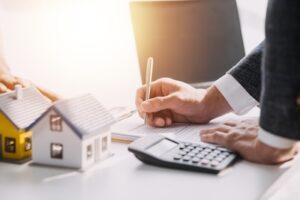 Tulsa Migration and Relocation Trends
As of June 2023, a survey reveals that 80% of Tulsa home buyers plan to stay in the city, while 20% search to move out of Tusla. Across the United States, around 0.19% of homebuyers from outside metros searched to move into Tulsa. The same survey reveals that most homebuyers who searched to move to Tusla are from Los Angeles, followed by Dallas and San Francisco.
Most US citizens, around 40%, would opt to Migrate to Canada, Central, and South America, while 26% would want to move to Europe. Around 14% of them would migrate to China, Japan, New Zealand, and Australia. If you go for the latter, check out the display homes on the Montgomery Homes website for reference of your future house.
Risks Impacting Homes in Tulsa
A few natural hazards and environmental risks impact housing in Tulsa. Over the next 30 years, 14% of properties risk severe flooding. Moreover, 30% of properties are at risk of wildfire, 52% are at minor risk of severe wind, and 78% are at significant risk of heat.
Transportations in Tulsa
Transportation is another factor that homebuyers are considering as a risk in investing in Tulsa. The city has a walk score of 39, which means that it is a car-dependent city. Its transit score is 23, which means it has limited transit options. Lastly, it has a bike score of 47, which means it is somewhat bikeable.
Median Days on Market
Median days on the Market (DOM) refers to the number of days since a property is listed on the multiple listing services (MLS) of local brokers and the day the seller has signed the contract for the property sale. On average, the DOM of properties in Tulsa is 35 days. This number is considered good with Tulsa's strong demand and competitive real estate market. In the national scope, the average DOM is 34 days.
However, it seems like the inventory is getting balanced with the demand as the median days on the market slightly went up compared to last year. Moreover, in recent months, there has been a gradual increase in DOM in Tulsa.
Sale-to-List Price Ratio
The sale-to-list price ratio, also known as sales-to-listing or list-to-sale ratio, is the difference between the original asking price and the final purchase price. In June 2023, the sale-to-list price ratio in Tulsa stood at 100%. This means that, on average, the original asking price is retained as the final purchase price.
This also implies a competitive housing market in the city and that the properties are reasonably priced, making them attractive to investors and buyers.
Seller's Market
Tulsa is labeled as a seller's market as of June 2023. It means that the city's housing demands exceed supply. Because the number of buyers surpasses the actual number of properties for sale, it will be easier for sellers to meet a suitable buyer with a fair offer, expediting the transaction process.
Rising Home Prices
Tulsa boasts a 15.6% year-over-year increase in median listing home price. This is a manifestation of the rising demand for properties in the city. Thus, Tulsa has favorable conditions for sellers seeking to sell their homes for the best value.
Diverse Housing Options
As of June 2023, there are 1,464 homes for sale and 424 rental properties in Tulsa. The rental price ranges from $128 to $5,500 per month. Because of the rising home prices, sellers can leverage favorable conditions and high demand and facilitate quick transactions.
On the side of the buyers, there are diverse housing options to choose from, allowing them to pick the property that suits their needs, preferences, and budget.
Housing Market Forecast for MSA
According to Zillow, the housing market in the Tulsa Metropolitan Statistical Area (MSA) will experience steady growth in the following months. As of June 2023, the recorded growth rate is at 0.6%. By September, it's expected to reach 7%, indicating further appreciation of property value in Tulsa.
This can be attributed to a lower living cost than other cities, an increasing population, and a strong local economy. Home buyers and investors should look at the available properties as early as they can since a steady appreciation of prices is expected in the coming months.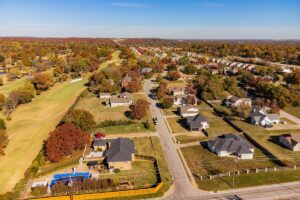 Best Neighborhoods to Consider in Tulsa
There are plenty of regions you can consider in Tulsa. Of course, your selection should depend on your preference and budget. If you want to buy a property in Tulsa and get the most out of your investment, check out these vibrant neighborhoods around the area.
Downtown Tulsa
Tulsa's central business district comprises adjacent neighborhoods where people live, work, and play in the same complex or building. This location is well-liked by people who love music and classical arts. It's home to the Tulsa Ballet and the Tulsa Performing Arts Center.
You can also find different types of residential properties in downtown Tulsa. Whether you want studio-type or duplexes, there's a home for everyone in the area.
East Village
Also known as the "Sunny Side of Downtown," you can find a few apartment complexes in the East Village. They are mostly brick buildings that promise a cozy vibe for occupants. In addition, you can find many dining options, performing arts centers, nightlife, and businesses in this area.
Riverview Historic District
The Riverview Historic District boasts fantastic architecture and old yet strongly made houses. These houses are over 100 years old, which is unusual for a middle-class area like Riverview Historic District. You can find houses with styles from the Prairie School, Tudor Revival, and Colonial Revival. So, if you are a homebuyer fascinated with classic and old houses, this neighborhood is perfect for you!
Brookside
If you prefer an upscale neighborhood with access to sophisticated sushi bars, wineries, and martini bars, the Brookside could be your best place. Living in Brookside means having everything at your fingertips. Brookside also has antique shops, boutiques, and art galleries to explore during the day.
While the cost of living in Brookside is more than other areas in the Tulsa area when compared to other vibrant areas in the United States, the cost of living is 10% less. Thus making it an ideal place for anyone looking to get the best deal in a thriving and vibrant place.
Cherry Street
If you are planning to start a family in your next home, the place to be could be Cherry Street. The neighborhood offers impressive art galleries, shopping, and dining options. It also has 20 restaurants you can explore. If you love old-world charm, you can find many homes with antiques and collectibles.
You can also enjoy plenty of culture in Cherry Street, which you can introduce to your kids as they grow in the neighborhood.
Final Thoughts
Tulsa offers lots of arts and culture, a variety of entertainment, and endless residential options for individuals and families. Local businesses also thrive in the city, prompting the increasing demand for commercial spaces. It's best to act sooner than later since real estate's value is continuously growing. Explore the neighborhoods we have suggested here and anticipate how the trends will move before you finalize your purchase.