Best Places to Visit in Tulsa 2022
Moving to a new city is exciting and the range of possibilities for adventure is unlimited. Tulsa has many attractions that will make you want to visit us over and over again, but what are the top places that not only locals love to go to, but visitors as well?
Don't settle for visiting just one place in Tulsa because there are so many great places to see here. After some research, I have found 6 must-see places in Tulsa, OK. Enjoy your adventures!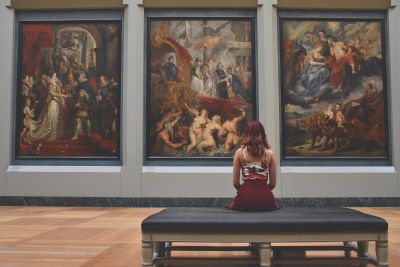 1. Gilcrease Museum
Gilcrease Museum is home to wonderful art that you can now view free of charge thanks to the generous donation by the Gilcrease family. The museum has many artifacts from Native American origins, as well as works from important artists like Thomas Moran and Andy Warhol.
The outside of the museum is just as beautiful as the inside, so walking around the grounds is a must. At the Gilcrease Museum in Tulsa, OK, you can see artworks of Native Americans. You can also see Western art and paintings by 19th-century American artists.
There are also exhibitions of old cars, locomotives, and bicycles. The collection includes 100,000 works including 2,500 oil paintings and 5,000 watercolors.
History of The Gilcrease Museum
The Gilcrease Museum was founded by Thomas Gilcrease in 1939. It is located south of downtown Tulsa at the eastern edge of Osage Hills. It is open from 9 am to 5 pm every day except Christmas, New Year's Day, and Thanksgiving.
Admission costs $5 for adults, $4 for seniors and students with ISIC cards. Children aged 12 and under are admitted free.
The museum contains a collection of paintings, military memorabilia, and artifacts belonging to Native Americans, especially those from the Southwest US. It has the largest collection of 14th-century Spanish colonial art in the US, as well as important Kiowa artworks by such artists as Caddo Johnson, Stephen Mopope, and Jack Hokeah.
The Gilcrease hosts events throughout the year, including lectures, films, and classes for children. It has a library containing more than 30,000 books about Native Americans from North America, the Pacific region, and Latin America.
2. Philbrook Museum of Art
The Philbrook Museum of Art is located in downtown Tulsa's historic arts district. The museum has many unique exhibits to offer, including art from well-known artists like Rembrandt, Monet, Warhol, and Renoir.
The building is beautiful with lush artwork throughout the hallways and many pieces of art displayed outside as well. The building was donated by Waite Phillips and has over 7,000 pieces of art that can be seen throughout their 23 galleries.
A trip to Philbrook is always great. However, if you are short on time then here is what you can do at the museum without taking too much space in your schedule.
1. Lunch at Cafe Cappuccino Inside the Museum
Do not underestimate this cozy little place where you will enjoy delicious lunch also while admiring artwork around you.
2. Visit Skylight Gallery on 1st Floor
Do not miss out on this place where you will see some of the best modern artwork by well-known artists from Oklahoma and the world over.
3. Take a Guided Tour
The guided tour adds immense value to your visit as it is informative and lets you see things that are available in the museum but not readily seen.
4. Browse Through Museum Shop
Do not miss out on this place to relax after a hectic tour of the museum by browsing various artifacts and artwork available at reasonable prices.
5. Grab a Treat From the Soda Fountain
Yes, you read it right; the museum has a soda fountain to beat the heat in this hot summer.
Philbrook Museum of Art is a great place for art lovers and not only because of its exhibits which include masterpieces by Paul Gauguin, Diego Rivera, and Georgia O'Keeffe but also because of serenity and calmness it imparts to its visitors.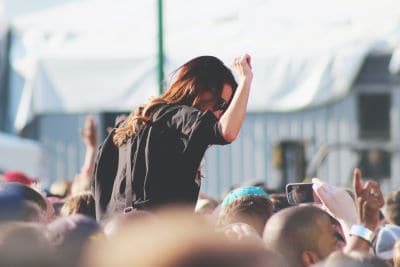 3. Guthrie Green
Located in downtown Tulsa, Guthrie Green is a place for local musicians to play music and host events. On Friday and Saturday nights, music can be heard from the park all the way to parking garages blocks away. There are also many events hosted here throughout the year such as movies in the park and other fun activities for everyone to enjoy.
Every Friday night in the heart of Tulsa's Blue Dome District, world-class musical artists perform at no charge.  But Guthrie Green isn't just about great entertainment.
More than four thousand Tulsans head to this park every week for fitness classes, children's programming, arts and crafts, beer tastings, food trucks, movie nights, and more.  We celebrate art, music, nature, and culture in Guthrie Green.
4. The Blue Whale
The Blue Whale is a large sculpture placed just outside Tulsa. The Blue Whale is a great place to take photos with your friends or family because it's quite interesting to look at. It's even got an Instagram account that updates daily with different pictures from people all over the world!
5. Cherry Street Farmer's Market
The Cherry Street Farmer's Market is open every Saturday from April through November and is full of delicious food and many activities for kids to do. It's located in one of Tulsa's oldest neighborhoods, the Brady Arts District.
This farmer's market has been voted best farmer's market in Oklahoma year after year, and that has a lot to do with the good food and friendly people.
A summertime favorite for many in the Tulsa area is the Cherry Street Farmer's Market in downtown Tulsa. During this season, you can find fresh produce, eggs, meats, cheeses, and everything else to make a great BBQ or party.
Booths
There are booths set up all around the market to sell anything that one could want to throw their dream party. Some of the booths you will see are Tickle Pickle, Big Truck Tacos, Dreamcakes- Gluten-Free Cupcakes, and much more.
Some of my favorite things to purchase at the Farmer's Market are fresh fruits and vegetables from local farmers in the state of Oklahoma. I enjoy going with friends and trying new veggies to have at my BBQs.
Food
I love to purchase fresh eggs from the Farmers Market because I believe that they are of better quality than what you would find at a grocery store.
Hours
The Farmer's Market is located on 9th street between Denver and Cheyenne, and is held every Saturday from 7:30 am to 12:30 pm. It is a great time to go shopping and enjoy the fresh air.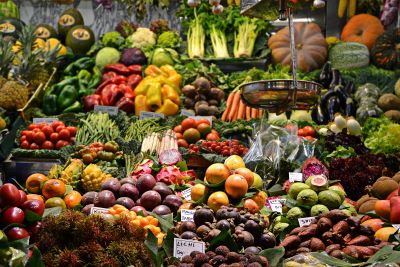 6. Rose District Farmer's Market & Festival
The Rose District Farmer's Market is one of the biggest farmer's markets in the area and is open every Saturday from April through October.  The market is a great place to bring your family and pets. The two large covered pavilions with the state-of-the art fountain in front make it comfortable for all year long, while live music provides an added bonus! You can also find events each week including cooking demos or gardening news from our diverse lineup that changes seasonally depending on what's happening around town at various times during year.