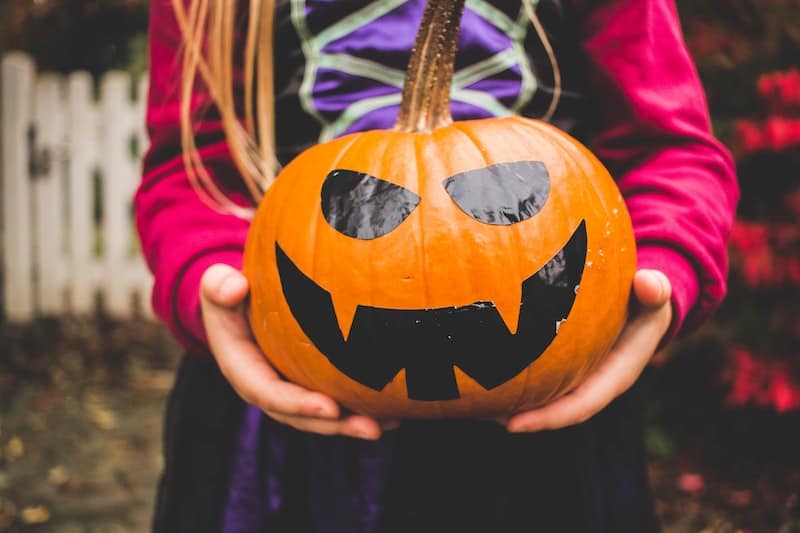 04 Oct

10 Things To Do in Tulsa for Halloween 2021
Tulsa Halloween Events 2021
There is something special about fall in Tulsa. If you're looking for a way to get outside and take in the fall weather, check out some of the great Tulsa Halloween events below!
1. HallowZOOeen – Tulsa Zoo
The best place to be during Halloween is at the Tulsa Zoo. At HallowZOOeen, you will find all sorts of games including an arcade with carnival-style prizes such as Goblins Stop, a pumpkin patch where you can play games. There are also special activities happening every day in the different areas throughout Tulsa Zoo so make sure your little troll won't miss out on any fun! Last year, more than 20,000 children had a safe place to enjoy the holiday during this fundraising event. The money raised supports zoo operations and provides crucial support in keeping animals healthy so they can return as ambassadors for wildlife everywhere!
Some of the fun includes:
Burger King Royal Castle
Princesses Meet & Greet
Dancefloor with DJ
Activities
QuikTrip Pirate Island
Pirate Meet & Greet
Two Pirate Ships to Captain
Activities
Insurica Pumpkin Patch Playroom
Pick a Mini-Pumpkin
Hay Maze
Activities
Don't worry there are two weekends to experience this wonderful and fun event!
Friday, October 22 – 6:00 pm – 9:00 pm
Saturday, October 23 – 1:00 pm – 4:00 pm | 6:00 pm – 9:00 pm
Sunday, October 24 – 1:00 pm – 4:00 pm
Friday, October 29 – 6:00 pm – 9:00 pm
Saturday, October 30 – 1:00 pm – 4:00 pm | 6:00 pm – 9:00 pm
Sunday, October 31 – 1:00 pm – 4:00 pm
2. HallowMarine 2021
The Oklahoma Aquarium will host a seven-night indoor trick-or-treating event for kids of all ages! Visitors can follow Trick-or-Treat trail to get some candy and see some fascinating marine life in our exhibits. They'll also have an opportunity to dress up as their favorite Halloween character while they get chances at winning prizes. Also, join us to interact live with some ocean's curious creatures from deep water on this spooky October evening.
Take advantage of HallowMarine during any of the dates and times below:
Monday, October 25- 6:30 pm-9:00 pm
Tuesday, October 26th- 6:30 pm- 9:00 pm
Wednesday, October 27th- 6:30 pm- 9:00 pm
Thursday, October 28th- 6:30 pm- 9:00 pm
Friday, October 29th- 6:30 pm- 9:00 pm
Saturday, October 30th- 6:30 pm- 9:00 pm
Sunday, October 31st- 6:30 pm- 9:00 pm
3. Halloween Bar Crawl
For those more mature folks who want to go and have a good time on Halloween, the Tulsa Halloween Bar Crawl is the place to be. The locations of each bar and specials will be posted later in October. This event is happening on Saturday, October 30th. Some of the fun events include the following:
Costume Contest– There will be a 1000 dollar prize for the best costume. Make sure you enter the contest beforehand to be considered for the prize. Find your best costume and come dressed to impress!
Bar Specials- Many bars on the list will have specials, discounts, and free shots. Everyone loves free stuff, so make sure you come out to enjoy the fun and food. In addition, be sure to stay safe, don't over drink, and never drink and drive!
Awesome After Party- Not only will there be a bar crawl, but also a fun after-party! Once you've hit all the bars, head on over to the after-party to dance the night away. It will be an event to remember!
Time Frame
Check-in 4:00 PM – 6:00 PM
Crawl Locations 4:00 PM – 10:00 PM
After Party Time 10:00 PM – 12:00 AM
4. Sweets & Treats on Spooky Street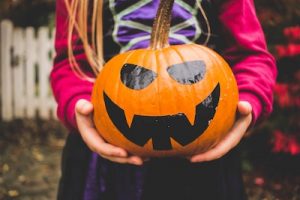 This year, The Gathering Place is hosting a Halloween Event! Sweets & Treats on Spooky Street includes fun for all ages! If you are looking for a place to take your kids on Halloween weekend, look no further. There will be awesome fun for kids to enjoy. If you are looking for family fun without all the fright this is the perfect event.
This Halloween event includes:
Trick-or-treat candy stations
Live entertainment
Monster Mash Dance Party
When and Where?
This event will be held at The Gathering Place on Chapman Adventure Playground. It will be held on Halloween weekend – October 30th-31st from 6:00 pm- 9:00 pm. You can learn more about Sweets & Treats on Spooky Street here.
5. Halloween Hoedown
This slightly country, slightly spooky event is perfect for Tulsa locals. There is so many fun, fall events for the family to enjoy. Halloween Hoedown at 181 Ranch is also on Saturday the 30th, so you don't have to worry about getting the kids to bed for school the next morning!
The Halloween Hoedown will include:
Dancing
Petting Zoo
Hayrides
Games
Candy
Food Trucks
Circus Performers
Photo Booth
Barrel Train
Where is This Happening?
This event is happening at the 181 Ranch on October 30th from 4:00 pm-9:00 pm
6. Trick-or-Treat Drive Thru
Worried about social distancing this Halloween? Don't make the kids suffer because of stress and anxiety over large crowds, join us at Utica Square for a drive-thru trick-or-treat. Everyone will be dressed up as your favorite characters ready to hands out loads of candy! All of this can be enjoyed from the comfort and warmth of your car!
Dates, Times, and Cost
Friday, October 29th starting at 3:30 pm
The times will be set up in 30 min increments
Registration will be 10 dollars
Make sure to register beforehand!
7. Trunk or Treat at Tulsa Air and Space Museum & Planetarium
When: October 30, 10 a.m.-4 p.m.
Where: Tulsa Air and Space Museum & Planetarium, 3624 N. 74th E. Ave.
The Trunk or Treat annual event for 2021 is happening again this year! Many fun activities will be happening from Chili cook-offs to trick or treating. Bring your whole family and enjoy one of the largest Halloween Tulsa Events.
What to Do!
Casi Chili Cookoff
Crafts
Science Tables
Trick-or-Treating
Costume contest
Fun entertainment to watch
Where's the Fun?
This event will be held at the Tulsa Air and Space Museum and Planetarium in Tulsa, Oklahoma. It is on October 30th from 10:00 am to 4:00 pm.  Tickets prices vary by age.
8. Haunted History on the Hill
If you like history and candy, this is the place for you and your family! Come hang out with Tulsa locals as we tell haunted stories that may make you believe in ghosts! In addition, there will be candy and crafts for the kids.
Activities during Haunted History on the Hill include:
Halloween crafts
Haunted history stories
Flashlight candy hunt for ages kids under 12
Location and Time
October 23rd from 6:00 pm-9:00 pm at Chandler Park in Tulsa. Tickets are only $1 per person!
9. A Dream and A Nightmare
Join the party on October 30th as we party the night away! A Dream and A Nightmare is for ages 21 and up only. There will be drinks, food, music, and fun. This will be the party to be at for Halloween, you don't want to miss out!
What to do…
Costume contest (costumes required)
Music by FreakJuice, The Styles, DJ Ecog, and DJ Uber
Custom Cocktails
Photos available to make the night last forever
This event will be held at the Agora Event Center in Tulsa, Oklahoma. The party is on October 30th from 8pm to 2am.
10. Boo-tanical Bands and Blooms
If you are looking for some Halloween fun all through October, then add Boo-tanical Bands & Blooms to your list! This is happening midweek every week, until the end of October. There will be fun activities and food for the whole family including:
Costume Contests
Trick-or-Treating
Music
Food Trucks
Pumpkin Decorating
Games
Tattoo Station
Who, What, When, Where?
Who? Botanic Gardens
What? Halloween fun
When? Every Thursday in October from 6:00-8:00 pm
Where? Tulsa Botanic Garden, 3900 Tulsa Botanic Dr.
Final Thoughts
There is something to do in Tulsa this Halloween for everyone! Whether you are a family needing a cheaper place for your kids to safely have fun, or you are a spunky adult ready to party the night away. Remember, this Halloween be safe, be mindful, and have fun! Happy Halloween!