Tulsa is a stunning city that combines the big city's best with a small town's local feeling. Surrounded by ranches and tiny one-stoplight Oklahoma towns, you wouldn't expect to stumble upon Tulsa's high-rise buildings that house cutting-edge entrepreneurship. But it's also a city full of warmth, fun, and local shops and cafes.
Tulsa has a ton of variety and local flavors from every culture that demonstrates how diverse Tulsa and the surrounding community really is. This city has a long history of carving out unique opportunities for its residents of all cultures, from banking to baking. And when it comes to bakeries, there is something for everyone in Tulsa and its surrounding cities. 
There are so many unique bakeries in Tulsa, but we've picked just a few of our favorites to explore further. A melting pool of various cultures and collections of people exists in Tulsa if you know where to look. Even if you don't know where to look, you might find one of Tulsa's unique bakeries. There are bakeries lined with croissants, some with Baklava, and others with flan and more. You'll never have limited options when it comes to finding the perfect treat right around the corner for you or your family.
Tulsa's Most Delicious Bakeries
Here are Tulsa's top 5 delicious bakeries to enjoy this holiday season:
1. Laurannae Baking Co.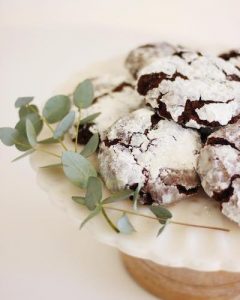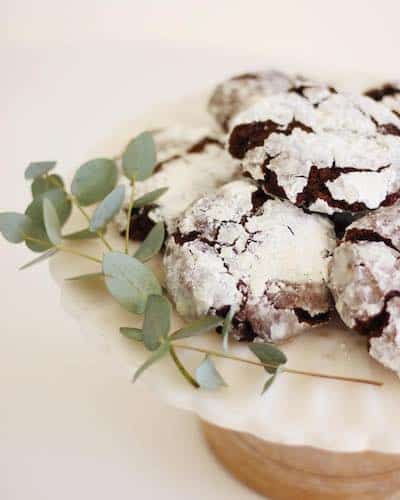 This little cafe and bakery is technically located in downtown Broken Arrow, but it is well worth the short drive. Laurannae Baking Co. is a great place to spend a few hours working or studying with a latte and a pastry in hand. The atmosphere is delightful, and the shop decorates with seasonal florals hanging from walls and ceilings.
Laurannae Baking Co. is worth the visit to see the beautiful interior, but you'll come back because of their coffee, cupcakes, and cookies. They offer a selection of baked items and are known especially for their gluten-free items. If you have a gluten allergy, Laurannae's gluten-free chocolate chip cookies are some of the best in Tulsa. They also make specialty cakes for special occasions, from birthday parties to weddings.
Be sure to visit Laurannae's before 7 PM on the weekdays or before 10 PM on Thursday, Friday, and Saturday.  
2. Ludger's Bavarian Cakery 
Ludger's Bavarian Cakery is a refreshingly quaint bakery to grab an early cup of coffee to get you through a long day. They offer an assortment of various coffees and baked goods, as well as an extensive breakfast and lunch menu. Ludger's offers something for every occasion, from avocado toast to a classic bavarian cream cheesecake (one of Ludger's specialties). You can stop by Ludger's shop for a sandwich or a baked item, or you can order a specialty cake or dessert for an event (or just your family).
Ludger's is known for creating imaginative, fantastic cakes for special occasions like weddings, graduations, and more! It's an excellent option if you're looking for a bite to eat or a bakery that can make unbelievable themed cakes (like, for example, a baby Yoda cake). 
3. Antoinette Baking Company 
Everything from macarons to gluten-free cinnamon rolls can be found at Antoinette Baking Company in downtown Tulsa. This French-inspired bakery is stunning on the inside, and their cases are bursting with tons of baked goods. Antionette's is a perfect stop for a mug of coffee or a scone, but they also have a small brunch menu that's worth a glance.
Antionette's isn't just a beautiful bakery, however. Need catering for an event? They can do it. Need a unique, three-layer cake topped with macarons. They can do that, too! Antionette's is also famous for its fun events that draw a crowd of all ages. From opening their shop up late so residents can have a treat during downtown events to their famous pie nights, Antionette knows to throw a party.
Pie night is one of our favorite events, a night where Antionettes is open late and utterly devoted to, you guessed it, pies. You can find out the date and times of Antionette's Pie Night on their Facebook page. We recommend trying out Antionette's on a lunch date or if you're out to coffee with some pals or business associates since they have excellent lighting, fantastic food, and a central downtown Tulsa location. 
4. Pancho Anaya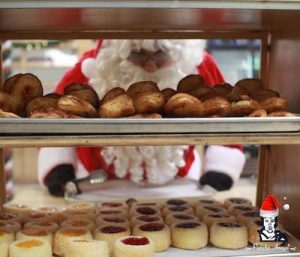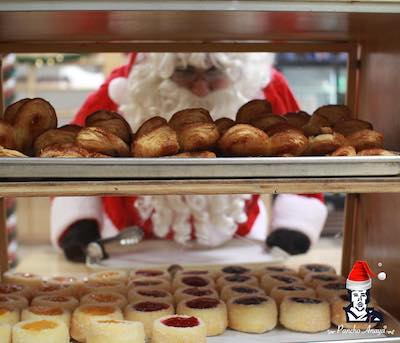 With several locations around Tulsa, Pancho Anaya is one of Tulsa's most well-loved Mexican bakeries. Pancho Anaya has a history (that goes back for five generations) of making excellent pastries and bread with all-natural and fresh ingredients. They never compromise on quality, and you can be sure to find some of the tastiest desserts, baked items, and drinks there.
Some of the things you'll find lining the clear glass cases of Pancho Anaya are jelly-filled Mexican cookies, mouth-watering pan dulce, seasonal bread, like Rosca de Reyes, traditional flan, and much much more. We love Pancho Anaya's for the bright flavors that it offers to customers, as well as excellent customer service.
Their authentically Mexican bakery is absolutely a favorite that you don't want to miss. Their locations are in East Tulsa, Garnett road, and Kendall Whittier, where you can stroll around some local shops after stopping for a yummy bite at Pancho Anaya. 
5. Muhannas Sweets 
Initially based in Damascus, Muhannas Sweets is a one-of-a-kind Tulsa Bakery. The shop might be a little chaotic when you first walk in but wait until you try their incredible delicacies. Muhannas specializes in Baklava, a dessert made of nuts, honey, and thin pastry dough strips. They come in a range of flavors like original, pistachio, cashew, and more. These sticky-sweet treats make for a great Christmas or housewarming gift.
Baklava is also sure to be a hit at any holiday parties, and you can bring this unique dessert to add some flavor and culture to the mix. Muhanna has other cultural sweets that you can pre-order by giving them a call or visiting their shop. 
In Conclusion
This is just a taste of Tulsa's top bakeries. You'll find so many cultures (and their baked goods) here in Tulsa, as well as a variety of different bakery styles. No matter what your taste is, we know there's a bakery here for you. From French pastries to flan, we've got it all. And if you're looking for cozy shops to warm up in this winter, we've got plenty of those, too.
You can find the best Tulsa coffee shops to get your favorite seasonal drinks. If being out of doors is more your thing, check out a few of the best cold weather activities in Tulsa. Even though getting out of the house can be challenging during the wintry months here in Tulsa (especially since many of us are working from home), there are many great options to get out and get moving!
From bakeries, dog parks, coffee shops, and parks, there are many ways to get out of your house and enjoy the outdoors and the company of other people. If you're working from home or staying in more than usual this season, we recommend setting a weekly goal of planning a fun activity with your friends or family. This goal will help you plan relaxation and fun outside of the house.
Being intentional about having fun during the cold holiday season is an excellent family habit that will bring joy no matter what season you're experiencing. Start your weekly adventure by trying out our list of Tulsa's best bakeries.
Thank you for visiting Discover Tulsa! Learn more about upcoming Tulsa events here.