Living Nativity – Live This December In Broken Arrow
My entire life, our family has always had a Nativity Scene at our house. Even our kids used to have one with moveable characters. It is the center of our Christmas holiday. It is a beautiful scene. There is nothing like seeing it live. Seeing Mary live and staring down at baby Jesus is a beautiful experience. You get to stop your busy holiday even if for just a moment and watch the whole experience. So, where can you see a living nativity live this December in Broken Arrow or the Tulsa area?
You can see the Living Nativity – live this December in Broken Arrow at Life Demonstration Church. The Living Nativity at Life Demonstration Church was one of my favorite Christmas memories. Coming face to face with what many have seen in books, movies, or their nativity scene can be an overwhelming experience.
To learn more about this beautiful experience that you and the whole family can enjoy at Life Demonstration Church, keep reading!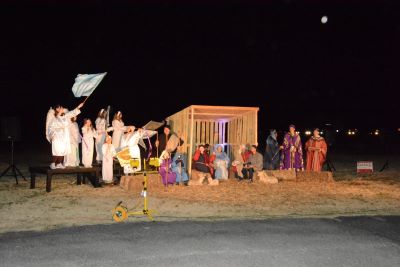 The Living Nativity Is Returning To Broken Arrow.
It's happening again this year! Come celebrate the birth of Jesus with us on 12/9 and 12/10. Last year, the Living Nativity had hundreds of people coming through in packed cars. They were able to park, grab a snack and walk around. The whole experience will be enjoyed by everyone in the family, not just the kids. There are not many activities like this available for families nowadays. It's guaranteed to not be boring so you can rest assured that this won't resemble previous stuffy or unenjoyable church experiences that you may have encountered. Plus, no one will be preaching at you so feel free to stay as long or little as you want!
What Will I Expect To See At The Living Nativity?
This is a drive-thru event at Life Demonstration but you'll be able to see all of the classic Nativity scene players. There will be Mary, Joseph, Jesus, the shepherds, and the three wise men. You'll also get to see angels accompanied by some Christmas music you have enjoyed for years.
This year, we're excited to announce that we will have live animals!
Come pet them, take pictures with the Wise Men, and let your little ones wave flags with the angels
You can also treat yourself to some kettle corn from the Sweet & Salty food truck (Please tag them – @sweet & salty), before you leave.
Come celebrate the birth of Jesus with us at our living nativity from December 9-10.
Drive through or walk up and take pictures with the angels and shepherds, pet the animals, wave flags with the angels, and enjoy some delicious kettle corn from @sweetandsaltykettlecorn.
Please, come on out and see an event you do not see too often these days. We hope to see you there! Please share this post to invite your friends!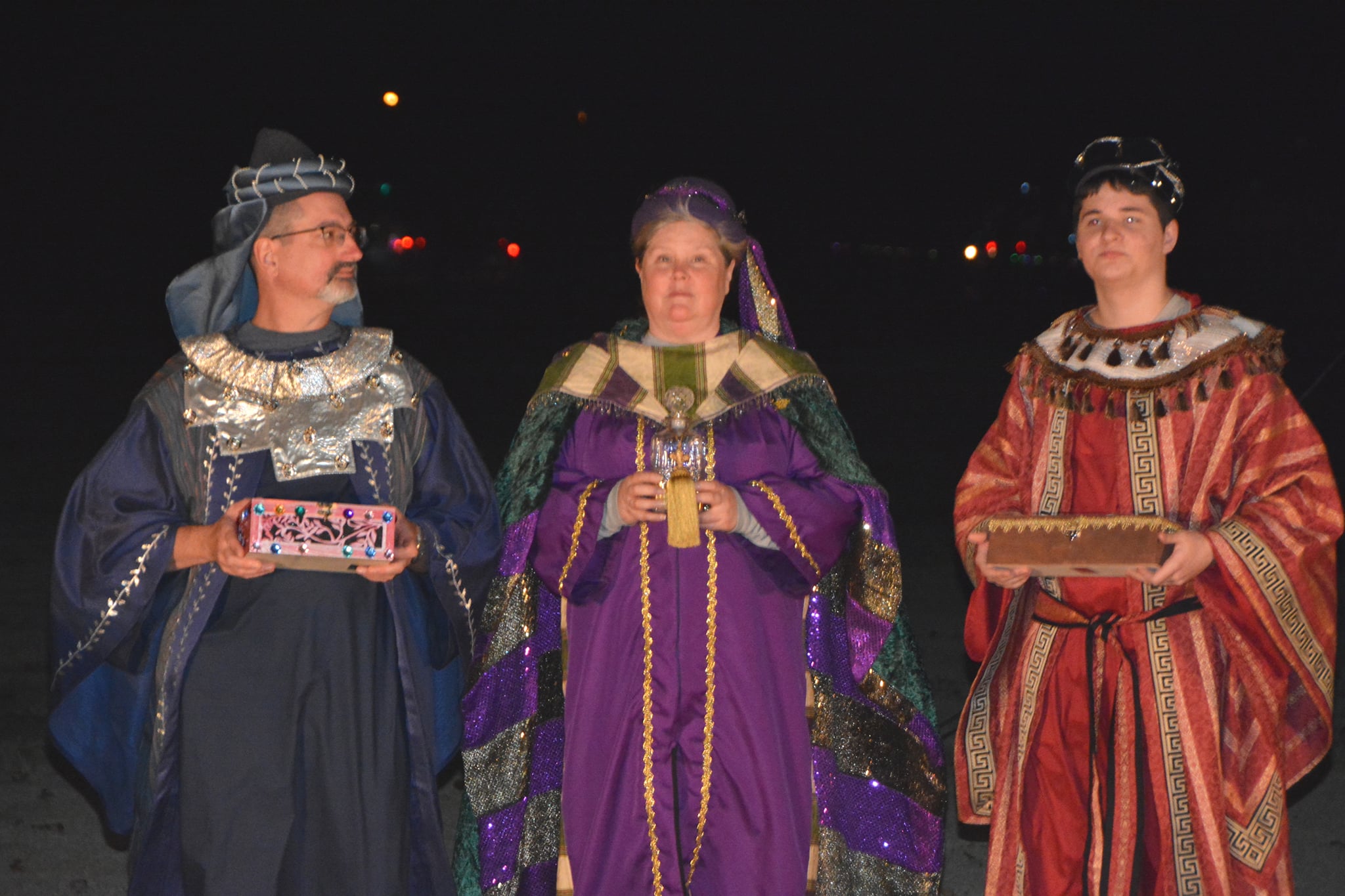 What Is a Nativity?
The word "nativity" typically refers to the scene of Jesus' birth. This Latin-derived word, natives, means "arisen by birth." Nativities can be found in various forms of artwork such as models, carvings, or live demonstrations.
These scenes generally contain similar elements which include: the infant Christ figure; His mother, Mary; His earthly father Joseph; shepherds; angels; and sometimes three wise men.
Interestingly enough, nativity sets often feature barn animals.
It was Saint Francis of Assisi who created the world's first nativity scene in 1223 as a way to spread awareness about Christmas and its true meaning. His idea took off, and soon enough a new holiday tradition was born.
Today, it's almost impossible to go through Christmas without seeing a nativity scene in front of a church, or decorating someone's yard.
The scene of Jesus' birth is a reminder to us of how simply he started and the real meaning behind Christmas: "For unto us a child is born, unto us a son is given." (Isaiah 9:6)
It's easy to get caught up in all the commercialism during this holiday season, but remember what it's all about.
Nativity scenes send a message to the world that because of our sins, we need a perfect sacrifice before a holy and just God. So, to fix this divide, Heavenly Father sent His own Son as an innocent child who would later die on the cross (John 3:16). This story lets us know that if we put our trust in Jesus Christ, He will forgive us of our sins and give us eternal life (1 Peter 1:3-4).
What Is the Living Nativity?
Have you seen outside a church or home the birth of Christ scene? It is like that. A living nativity is a reenactment of the birth of Jesus. It usually takes place outdoors with actors and sometimes actual animals portraying the characters from the nativity story.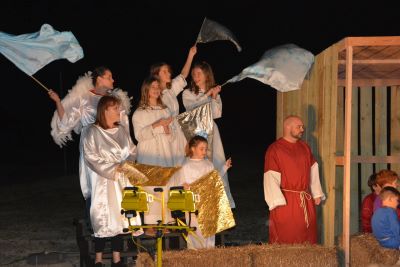 Why Do a Living Nativity?
The Christmas story seems to be so familiar to many of us that we can almost recite it from memory. I am also starting to see many people who have never heard of the birth of Jesus or even Jesus himself. How often have we stopped to think about what that first Christmas was actually like?
Living nativity can help us to slow down and reflect on the events of that first Christmas and what they mean for us today.
It can be easy to get caught up in the hustle and bustle of the holiday season and forget what Christmas is all about.
Living nativity can help us to refocus our attention on Jesus Christ and remember the reason we celebrate His birth.
Where Is the Living Nativity Going to Be Located?
The location is centrally located not far from shopping or eating establishments. Life Demonstration Church is where it is hosted and put on. The church resides on South Olive Avenue (129th St.) between Houston (81st ST.) and 91st ST.
If you have any more questions contact the church at:                     
Life Demonstration Church
1200 South Olive Avenue
Broken Arrow, OK 74012
Email: lifedemonstration@gmail.com
Phone: (918) 344- 8999
Summary
If you want to enjoy the best that this Christmas season has to offer, be sure to attend the Living Nativity at Life Demonstration Church, Broken Arrow, OK. It is a great way to remember the true meaning of Christmas and enjoy some family-friendly fun at the same time. Enjoy a great time with those special friends and family. It will get you into the holiday spirit!