The Top 5 Electricians In Tulsa
When it comes to your home's electricity, you want to make sure that you're working with a qualified professional. After all, electrical work can be very dangerous if it's not done properly. From troubleshooting and repairing your home's electrical systems to installing new systems, you want to know that you can trust your electrician to do the best work possible. That's why we've put together this list of the top five electricians in Tulsa.
Lyon Electric
Mister Sparky Electrician Tulsa
Aspen Electrical Services, LLC
Firefly Electricians
So, now that you have an idea of the top electricians in the Tulsa area, let's examine what each one has to offer below.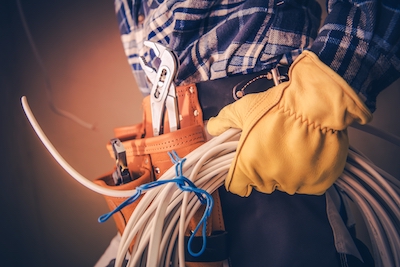 Lyon Electric is not only one of Tulsa's top electricians, but it's also Tulsa's best electric car charger installer for those who want to be able to charge their electric cars safely in their own homes. This is just one service the company offers, however, and Lyon Electric is dedicated to providing its customers with the best possible service no matter what their needs may be.
Lyon's electricians are highly trained and experienced in all aspects of electrical work, from simple repairs to complex installations on both residential and commercial properties. They'll even provide you with a free consultation so that you can learn more about your options and make the best decision for your needs without paying or committing to anything.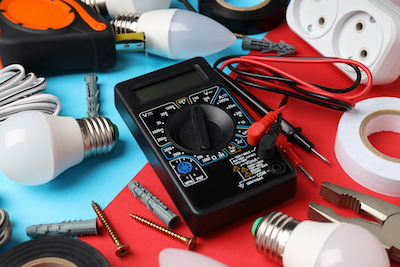 2. Mister Sparky Electrician Tulsa
Mister Sparky is based in the Tulsa area and prides itself on being highly responsive, providing its customers with same-day, next-day, and emergency services. Additionally, Mister Sparky's electricians are all certified by the National Electrical Contractors Association (NECA), and the company is dedicated to providing its customers with the best possible service.
The company offers guaranteed arrival times and will do the work for free if the technician doesn't show up on time. They also have a fully stocked "warehouse on wheels" that allows their workers to fix your problem as quickly as possible, preventing you from having to wait on parts.
3. Aspen Electrical Services, LLC
Aspen Electrical Services is a locally owned and operated business that has been serving the Tulsa area for over 15 years. The company installs whole electrical systems for new builds and renovations, but they also troubleshoot and update small systems and issues.
Aspen Electrical Services serves both commercial and residential customers and provides 24/7 emergency services. When customers need help getting their power back on after a storm, the company is ready to move to help, and it even has its own generators, lifts, and extensive inventory to ensure its experienced workers can solve your problem as quickly as possible.
4. Firefly Electricians
Firefly Electricians brings twenty years of experience to its customers, so you can count on them to provide excellent, cost-effective electrical repairs and installations. They work on new constructions and historical buildings alike, and they promise customers that their workers will always be on time, professional, and efficient.
From small jobs like installing under cabinet lighting in your home to larger jobs like installing or rebuilding entire electrical systems, Firefly Electricians will provide all of its customers with high-quality, reliable service. They also install generators, so you'll never have to worry about being without power during one of Oklahoma's famous storms again.
5. Mr. Electric of Tulsa
Mr. Electric of Tulsa is a locally owned and operated franchise with a team of highly trained, certified electricians. The company provides 24/7 emergency services to its customers, installing new systems and repairing old ones. They'll even examine your current system for safety issues that have arisen or could arise in the future so you can save yourself the money and headache of emergency repairs.
Mr. Electric also installs energy-efficient lighting and generators, so you can make sure your home's electrical system is as efficient and reliable as possible. They'll even give you a free quote on any new installation so you can make sure it's the right investment for your home.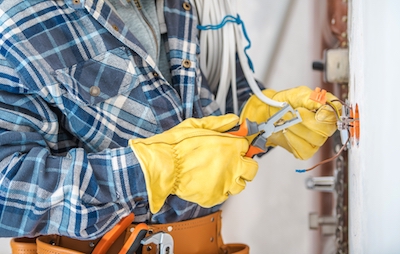 Related Questions
1. What are the most common electrical problems?
Some of the most common electrical problems include faulty wiring, overloaded circuits, and outdated or damaged outlets. These can occur over time as systems age, or they can be the result of a sudden power surge. If you're experiencing any of these problems, it's important to call an electrician so they can inspect your system and make the necessary repairs before the problem gets worse.
2. How often should I have my electrical system checked?
You should have your home electrical system checked every three to five years by a professional electrician. This will ensure that your system is up to date and operating safely and efficiently. If you live in an older home, or if you've made any recent changes or additions to your electrical system, it's a good idea to have it checked more frequently.
3. What are some signs that I need to call an electrician?
Some signs that you may need to call an electrician include flickering lights, buzzing sounds from outlets or switches, and a burning smell coming from any outlet or switch. If you experience any of these problems, it is important to call a licensed electrician as soon as possible to avoid any potential safety hazards.
4. How do I choose the right electrician for my needs?
When choosing an electrician, it is important to consider their experience, training, and certifications. You should also make sure that they are licensed and insured, and it's a good idea to read reviews from previous customers to get an idea of the quality of their work.
In Closing
When it comes to electrical problems, it's always better to be safe than sorry. If you're experiencing any issues with your electrical system, or if you just want peace of mind, call one of the qualified electricians on this list. They'll make sure your home is safe and up to code so you don't have to worry about faulty wiring or other issues.
In addition, if you have any electrical systems you want to have installed, such as energy-efficient lighting, a generator, or even an electric car charger, these electricians can help. As if you are to do this, you want to make sure you have the service from Tulsa's best electric car charger installer. As they'll make sure the job is done right so you can enjoy your new electrical system for years to come.