Hot Shot Electric Is the Best Tulsa Electrician
From lighting upgrades to outdoor kitchens to broken fuse boxes, having a reliable, affordable electrician on call to take care of these projects for you is worth its weight in gold. Hot Shot Electric Service Company offers all of these services and more, and, thanks to the company's 30 years of experience in the industry, you can rest assured your electrical project is in good hands.
Hot Shot Electric serves both commercial and residential clients, so they're the perfect choice for any installation, repair, or maintenance project you may have. 
What Sets Hot Shot Electric Apart
Hot Shot Electric is a leading electrical service provider in Tulsa, OK, known for its exceptional services and dedication to customer satisfaction. In 2022, the company was awarded the Premier Service Award in recognition of its commitment to providing top-tier electrical services and going above and beyond for its clients.
What makes Hot Shot Electric stand out is its focus on delivering personalized solutions to each of its customers. Hot Shot Electric understands that every client's needs are unique and offers tailored services that cater to their specific requirements.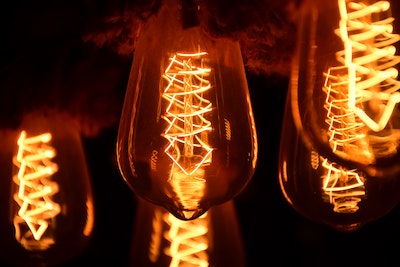 The company's team of licensed and certified electricians has the expertise to handle all kinds of electrical projects, from minor repairs to major installations.
Hot Shot Electric's dedication to customer service extends beyond its workmanship. The company is also known for its prompt response times and transparent pricing. Clients always get a free quote before their project so they can rest easy knowing there won't be any expensive surprises down the line.
Services
Tulsa Circuit Breaker Replacement and Repair

Tulsa Constantly Tripped Breaker Diagnosis

Tulsa Outdoor Lighting Installation

Tulsa Indoor Lighting Troubleshooting

Tulsa Outdoor Lighting Troubleshooting

Tulsa Aluminum Wiring Repairs

Tulsa Pool and Spa Motors

Tulsa Pool and Spa Lights

Tulsa Pool and Spa Automation Systems

Tulsa Electrical Repairs, Installations, and Replacements
Business Information 
Hot Shot Electric Service Co.
9203 S 241st Ave
Broken Arrow, OK 74014
(918) 261-8024
Monday – Friday: 8:30 a.m. – 4:30 p.m.
Saturday – Sunday: Closed
Hot Shot Electric's commitment to excellence, customer satisfaction, and personalized solutions make them the best Tulsa electric company. For more information, check out their Google reviews.