Whether you are looking for an event venue for a wedding, birthday party, or corporate event, you are likely overwhelmed with how many options are available in the Tulsa area! From trendy indoor spaces to outdoor locations, the search can seem never-ending. That's where we come in!
Today, we are sharing the Top 10 Tulsa Event Venues that have been picked by locals. The venues shared in this post have worked hard to become the preferred event venues of Tulsa locals. The style of their venue, as well as the amenities they provide, set the venues on this list above the rest.
We hope that we can provide assistance in your search by narrowing down the ever-growing list of Tulsa event venues to 10 of the very best options in all of Oklahoma. By choosing an event venue that suits your needs, you will ensure that your event is one to remember.
Event Venues in Tulsa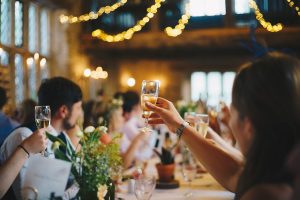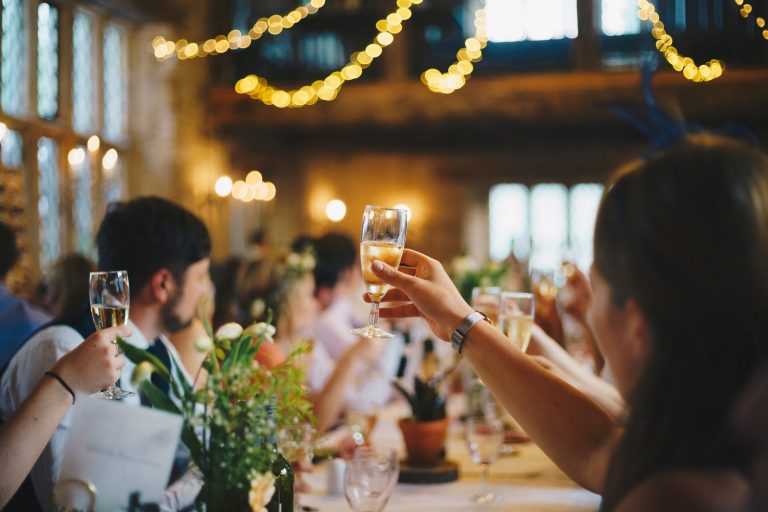 Each type of event comes with its own set of needs and requirements. Additionally, the host of the event often values specific qualities in a venue! The event venues listed below cater to a wide variety of events, styles, and personalities.
1. Stokely Event Center
Stokely Event Center is easily the most recommended event venue in Tulsa. One of the reasons this venue is so popular is because of all the unique features they provide. This space is perfect for corporate events, weddings, birthday parties, photoshoots, and much more.
With hundreds of vintage Tulsa signs, arcade games for the whole family, and other unique features, your event is sure to be a hit! Additionally, the Stokely Event Center provides an in-house sound system to each of their guests. This is just one of the many ways that they can help you host the party of your dreams. 
One of the most popular benefits of this Tulsa event venue is that event cleanup is always included in your rental fee! This allows you to unwind and truly enjoy every moment of your party without the dreaded fear of cleanup. You can find more information about Stokely Event Center and take a look inside at this link.
2. Harwelden Mansion
The Historic Harwelden Mansion is known as one of Tulsa's distinguished historic landmarks. This stunning venue provides an elegant atmosphere for weddings or formal events. Because of the many historic features throughout the venue, event hosts are able to keep their additional decoration to a minimum! This saves both money and time. 
Harwelden Mansion also operates their own Bed & Breakfast which provides an excellent space for wedding preparation or overnight stays. A luxurious atmosphere, stunning grounds, and ample amenities make this venue a must-see for any event.
3. Silo Event Center
Silo Event Center provides its guests with the opportunity to host their functions both indoors and outdoors. The stunning grounds boast a luscious garden, hiking trails, and ponds which create an amazing backdrop for photographs. 
Additionally, Silo Event Center has put together a team of professional vendors to ensure your event goes off without a hitch. Using vendors who are acquainted with both the venue and with their fellow vendors creates a seamless event atmosphere. This is just one of the many reasons why the Silo Event Center is a premier event venue in the Tulsa area.
4. Camp Loughridge
Individuals looking to provide their guests with a unique experience should make a stop at Camp Loughridge. Although this event is located conveniently close to downtown Tulsa, it will feel like you have escaped into nature. 
Camp Loughridge offers many locations in which to host your event. They specialize in corporate team building events, weddings, and other gatherings. In addition to their indoor event buildings for parties of any size, they also offer many outdoor spaces to add a unique touch to your event. Hiking trails, ponds, and fire pits are all fun features to add to any gathering.
5. The Pearl District Building
The Pearl District Building provides its guests with an industrial yet formal event venue. Although weddings are their specialty, they can also accommodate corporate events, elopements, anniversary parties, and more! 
Their unique yet versatile atmosphere allows each guest to create an experience that caters to their personality and style. Hosts with both traditional or more trendy styles will find an excellent venue option in The Pearl District Building.
When you choose The Pearl District Building as your event venue, you will have access to their many rooms. This allows you to create an incredible experience for your event guests.
6. Spain Ranch
Spain Ranch is quickly becoming one of Tulsa's most popular event venues. In addition to their beautiful outdoor spaces, they provide their guests with two unique indoor venues. Spain Ranch is widely known for both their Black Barn and their White Barn. As you can gather from the names, the Black Barn is completely black. The White Barn is entirely white. These buildings become stunning backdrops for any event.
In these two spaces, you can achieve a trendy, minimalistic atmosphere while having the versatility to dress the space up to your liking. This location is ideal for small to midsize weddings and events as the spaces can only accommodate 200 people.
7. The Bond Event Center
The Bond Event Center is conveniently located in downtown Tulsa. This event venue features extravagant natural lighting, multiple event rooms, and timeless architectural finishes. Most often used for weddings of all sizes, The Bond Event Center can also cater to corporate functions or other types of gatherings.
Guests rave about the simple experience provided through The Bond Event Center. Complete with an in-house catering service, private parking, and other amenities, your event in this venue is sure to be a success.
8. Dresser Mansion
Dresser Mansion is a beautiful historic venue that is perfect for intimate events. However, the versatility of this space accommodates parties of up to 200 guests! The unique characteristics of Dresser Mansion make it a favorite among Tulsa locals.
Original architecture, lush outdoor gardens, and plenty of room for event preparation are just a few of the qualities that set this event venue apart. Dresser Mansion is a must-see for anyone planning a formal event in Tulsa.
9. Welltown Brewing
Welltown Brewing offers a unique atmosphere for corporate events, fundraisers, reunions, parties of any size, and even weddings! They offer their guests the option of renting a portion of the brewery for their event or even renting the entire brewery for a more exclusive atmosphere.
This event venue is a great way to add a fun touch to any party you are planning. In addition to their indoor spaces, they also offer the option of renting the rooftop. With beautiful lighting and views of the skyline, this space is sure to be a hit. 
10. IDL Ballroom
Hosts looking for a more traditional party experience should head to IDL Ballroom. This multi-functional space is perfect for weddings, reunions, corporate education events, and even concerts! 
IDL Ballroom is prepared to host events of any type or function, with rental packages built to meet your unique needs.
Questions to Ask Event Venues in Tulsa
As you are touring potential event venues in Tulsa, it is important to ask plenty of questions. Having all of the necessary information will allow you to make an informed decision on a venue for your event.
What is Your Vendor Policy?
One of the most overlooked factors when choosing an event venue is the venue's vendor policy. Ask the venue if they provide a list of vendors or if you are able to provide your own vendors for your event. This can have a great impact on the final cost of your event.
What Amenities Do You Provide?
Similar to the vendor policy, the amenities that an event venue provides can either raise or lower the cost of your event. Does the venue provide tables and chairs? Are linens included? Finding a venue that provides these extra services will greatly decrease both your stress and your investment leading up to the day of your event.
Is Your Staff Present at the Event?
Many venues provide staffing for your event. This is incredibly valuable! Event venue staff can help rearrange the room, serve food, solve minor situations that arise, and contribute in many other ways. Working with an event venue who provides event staffing will allow you to unwind and enjoy the event you have worked so hard to plan.
Final Thoughts
Choosing an event venue for your upcoming party, wedding, corporate event, or gathering is no small task. The event venue you choose can greatly impact the atmosphere, style, and functionality of your event. It is wise to tour several types of venues in the Tulsa area before choosing one for your upcoming event.
Finding a Tulsa event venue that meets your needs and caters to your personality will provide you with an event experience of a lifetime!
Thank you for reading Discover Tulsa! We hope this article has provided great benefit to you.  Click here for more information on the many things the city of Tulsa has to offer.