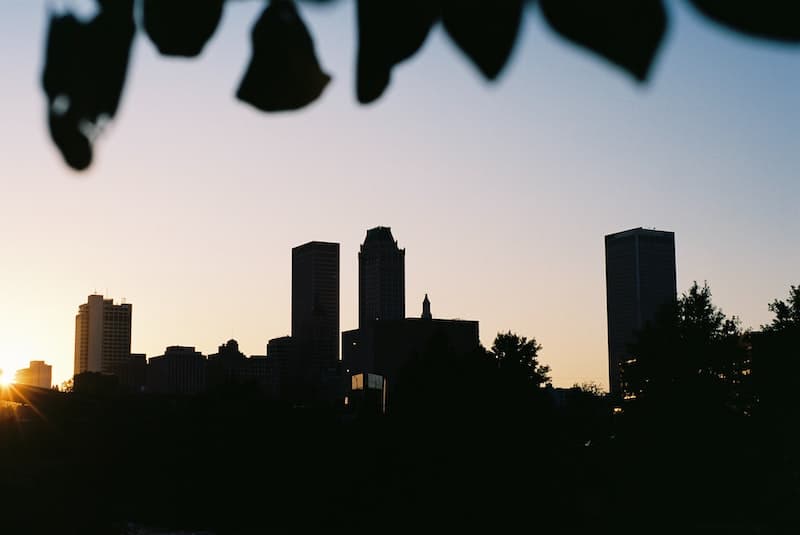 25 Oct

November 2021 Events Happening In Tulsa
9 Fun Events Happening in Tulsa This November
This November, Tulsa is cranking up the fun with these 9 events. November, for many, starts the holiday season. What better way to kick this season off than to have some fun with family and friends.
November doesn't have to just be all about turkey dinners and being thankful. Although, those are two amazing aspects. However, sometimes we allow the holiday season to be all about hosting, purchasing, and running around shopping.
It is good to still take a minute to enjoy all that life has to offer. If you are looking to have some fun this November amid all the chaos the holidays can bring, here are 9 fun events happening in Tulsa this November.
1. Charlie and the Chocolate Factory
Roald Dahl's amazing tale is now Tulsa's golden ticket! It's the perfect recipe for a delectable treat: songs from the original film, including "Pure Imagination" and "The Candy Man" alongside new music by composers of Hairspray. This play is coming to the Tulsa Performing Arts Center November 4-6th.
Tickets are on sale now! The tickets range from $25 to$75 a person depending on what seating you prefer. So come on out and watch the store of Willy Wonka and his magnificent chocolate factory unfold to a lucky few who will embark on an unforgettable joy ride through Willy Wonka World.
This is bound to be a performance you won't forget! It will bring you back to your childhood and remind you of a time much simpler.
2. 8th Annual Rock N Folk N Chilli Cook-Off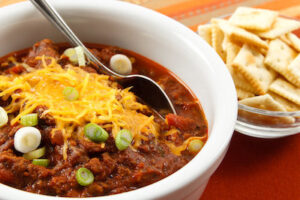 Horton Records is teaming up with some of your favorite musicians for an event you don't want to miss! Beginning at 6:15 pm on November 6th and going until 10 PM this all-ages fest features live music from Seth Lee Jones & Friends, BC & The Big Rig, KALO Dane & The Soup Tom Skinner's Science Project.
There will be plenty more acts that evening too including raffles and door prizes. Reserve a table ahead of time by donating $150 per reserved seat which includes six tickets (plus tax). You can also purchase general admission tickets starting at 15.00$ and can go to 37.50$ depending on what you are reserving.
Cain's is taking extra precautions to keep you and others safe from covid. Be sure to go to their website and take note of their special requests and covid procedures. There is a refund policy up to a certain point in case of covid symptoms or contact. Make sure to take precautions and be ready to have a safe and fun time at the 8th Annual Rock N Folk N Chili Cook-Off at Cain's Ballroom.
3. Fall Home Expo
Interested in getting a jump start on your holiday shopping? Attend the Fall Home Expo. The three-day event features over 100 vendors and service providers, who will be ready with inspiration for all of those projects you've been planning – from cooking or landscaping to interior design! Get started early on all of your holiday planning at this great destination!
This event will be held at the Tulsa Expo Center, Tulsa Expo Square 4145 E 21st St Tulsa, OK 74114. The event starts on November 5th and extends until November 7th. Friday begins at noon and ends at 7 PM. Saturday is all day from 9 AM to 7 PM. Finally, Sunday is from 11 AM to 5 PM.
You don't want to miss this event. There will be so many helpful tips, products, and services to glean from. So come out on that weekend and learn all you can from this amazing event.
4. Oklahoma Tribal Celebration
The Gathering Place in Tulsa, Oklahoma is celebrating the state's beautiful Native American tribes with a unique one-day event this November on the 6th from 1 pm – 6 pm. This event will be held at the Gathering Place.
This comprehensive festival will feature authentic music and art from across all 39 different indigenous cultures that call Oklahoma home! You can expect to see demonstrations by each tribe as they share their story about how it has influenced our daily lives here in America today.
Oklahoma Tribal Celebration offers guests a real taste of the culture with Native food vendors serving up delicious offerings, an Arts & Crafts Market full of authentic goods for purchase that was created by talented artists from across North America and beyond.
You can also join in on one or all three Stickball games happening throughout festival time! Watch as dance performances are performed live around you to some catchy beats. Enjoy your favorite beverages at ONEOK Boathouse before sitting down somewhere enchanting like Storytelling Square where they'll tell stories about the history between tribes based on journals written long ago.
You won't want to miss any specials happening here because there's so much more than just fun activities planned.
5. Tulsa Veterans Day Parade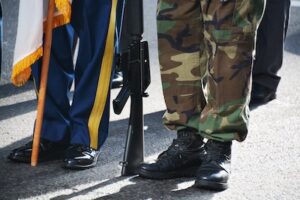 Every year, Tulsa has a Veterans Day Parade to honor our veterans who have served our country well. Tulsa has a deep heritage of brave Oklahomans serving our country proudly and standing up for freedom.
This parade highlights the rich heritage of our cities brave heroes. This event is happening on November 11th at 1109 E 6th St, Tulsa, OK at 11:00 am. There will be an after-party as well. More details on that in the coming weeks.
6. The Wanenmacher's Tulsa Arms Show
The Wanenmacher's Tulsa Arms Show is one of the largest and most prestigious firearms shows in America. With more than 4,100 exhibitors from around the world including fine antique and modern guns as well as knives for sale on display you'll be sure to find something new at this event.
Whether your looking for a sword or just want some advice about prepping yourself! This show will also feature collectors organizations with outstanding items up for grabs so that everyone can enjoy these historical treasures.
The Tulsa Arms Show takes place right here in downtown Tulsa at Expo Square on November 13th at noon and November 14th at 7 pm. General interest exhibits include Western art such as jewelry made by local artists, bronze work created locally too. And don't forget plenty of other fun stuff happening outside.
7. Zach Bryan "Ain't For Tamin" Tour
If you love country music and are looking to be entertained, this show is for you! This event is a two-night event. He will be at Cain's Ballroom on November 18th and 19th from 8 PM TO 10:30 PM.
Zach Bryan is a fantastic artist with some amazing country hits. His concert is one you shouldn't miss. So grab your tickets, find a babysitter for the kids, put on your best outfit, and come on out to Caines Ballroom.
Due to the increase in covid cases, Cain's Ballroom has extra precautionary measures for all of its events. Visit their website to find out more so you can take the precautions you need to to have a safe and fun time!
8. The Show Me Reptile & Exotics Show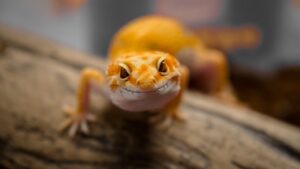 The Show Me Reptile and Exotics Show is a family-friendly event that provides education and exposure to the public about exotic pets. It's also an opportunity for prospective owners, as well as those already in possession of these creatures from all over North America come to learn more at this one-of-a-kind show!
This event is happening at the Stoney Creek Hotel and Conference Center Broken Arrow – Tulsa 200 W Albany St Broken Arrow, OK 74012. The event is on November 27th from 10 am-3:30 pm. General admission is $5.
There is a VIP option for those particularly enthralled by exotic animals. You pay $10 and come an hour early to get special access to the animals and ask questions in a smaller setting.
9. Friendsgiving Trivia Pub Crawl
The show Friends has caught the attention of America, again! This event is the perfect opportunity to show off your Friends knowledge. They will be testing your knowledge and love for Friends by creating trivia games for cash prizes!
You could win thousands of dollars. In addition, you get to go to some of the best pubs in town and have a great time with your real friends. The event is held on November 2oth from 3 pm- 9 pm. Get your tickets today at ItsAPubCrawlThing.com.
Make sure you take full advantage of these fun events this November. Having fun and enjoying the Tulsa community is so important. Whether you love shopping, concerts, or trivia something is going on in Tulsa for you!