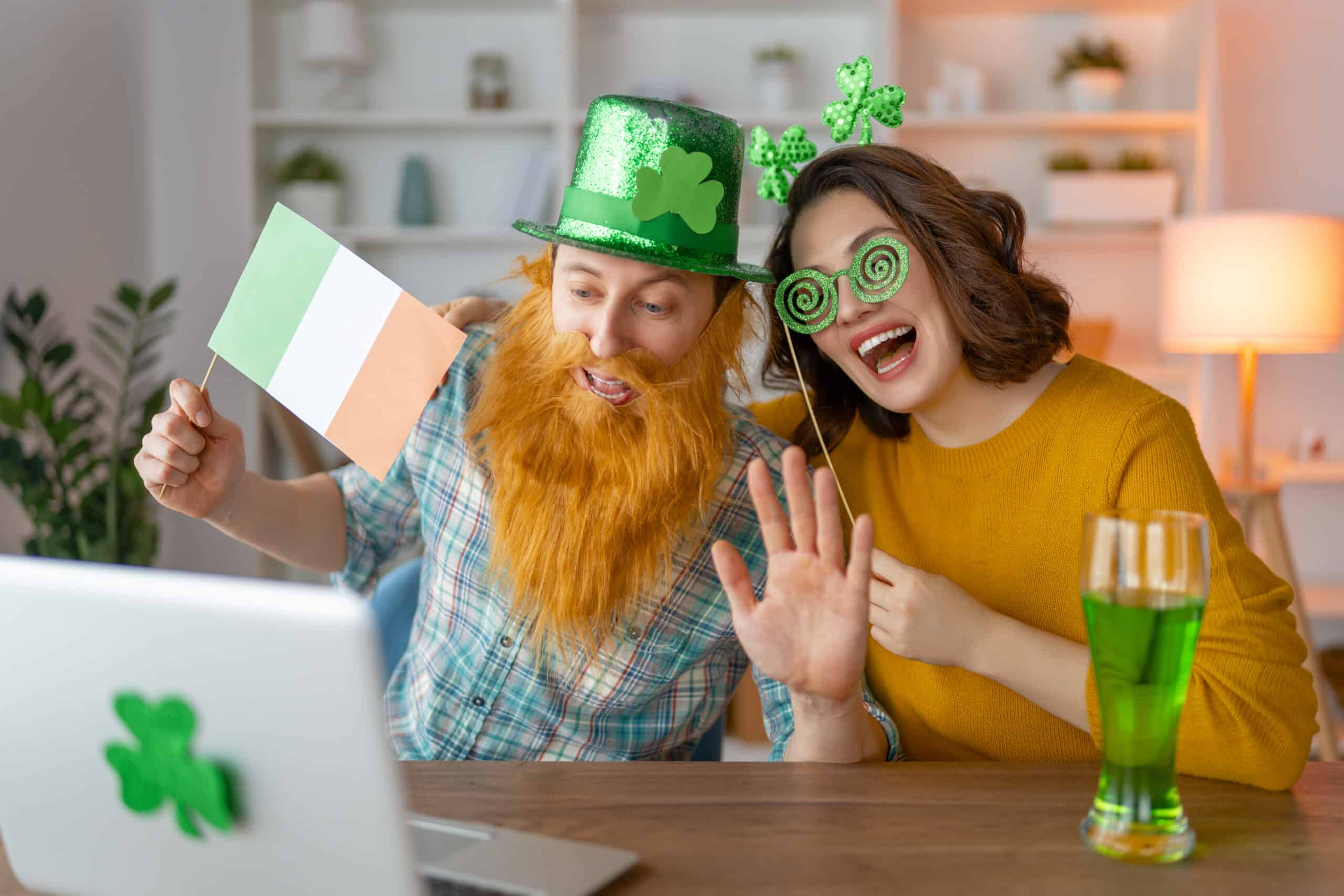 16 Feb

2022 St. Patrick's Day Events In Tulsa
St. Patricks Day Celebration Tulsa Events
St. Patrick's Day is a global celebration of Irish culture and heritage. Traditionally, the day honors the patron saint of Ireland, Saint Patrick. In recent years, the holiday has become increasingly popular in countries around the world, with celebrations taking place in cities such as New York, London, and Sydney.
This year, there are plenty of ways to celebrate St. Patrick's Day, whether you're Irish or not. Here are just a few of the many events taking place around the Tulsa area:

CHERRY STREET SAINT PATRICK'S DAY BLOCK PARTY!
When? March 17th
Time? OUTSIDE BLOCK PARTY 11AM-11PM & INSIDE KILKENNY'S 9AM-2AM
Where? Cherry Street – 15th Street from Rockford to Peoria
What? Live music, food, drinks, BEER, art vendors, kid's zone with inflatables, face painting, photo booth, entertainment, did we say beer?
-You DO NOT need to be 21 to enter, but one cannot get a drink inside or out without showing an ID at the gate.
-Cash only at the outside festivities.
-ATMs will be set up throughout Cherry Street.
Music lineup and block party map will be provided.

McNellies Pub
Probably Tulsa's Best St. Patrick's Day Celebration!
Thursday March 17th starting at 10am! In the tent, on the courtyard, enjoying foods, dancing the night away with DJ Lightbrite games, balloons, bagpipes and of course BEER!

The 5th Annual Lucky's St. Patrick's Day Crawl
Get Your Tickets Now www.CrawlWith.US/tulsa/stpattys#tickets
Click GOING So You Don't Miss The Biggest Crawl Of The Year!
Join The Luckiest Bar Crawl Ever!
$1,000 Grand Prize Costume Contest*
2 Complimentary Drinks Or Shots!
Exclusive Drink Specials!
Amazing Local Food!
Custom Lucky Badge & Lanyard!
Waived Cover At All Venues!
Professional Photographer!
Awesome After Party!
Access To Our Crawl Map!
* For Contest Instructions Visit
www.crawlwith.us/costumecontest
CHECK IN TIME 4PM – 6PM
WELLTOWN BREWING
GREEN VOUCHER = TASTERS
CRAWL LOCATIONS 4PM – 10PM
BAR 46
$3 Domestics | $5 Well Drinks
INNER CIRCLE VODKA BAR
$5 The Leprechaun | $5 The Pot O'Gold
RABBIT HOLE BAR AND GRILL
$2 Jell-O Shots | $5 Jameson | $5 Green Tea Shots | $6 Guinness
THE FUR SHOP
Specials TBD
THE HUNT CLUB
$3 Mystery Shot | $4 Irish Jig Shot | $5 Irish Sunrise Drink
THE MAX RETROPUB
Specials TBD
AFTER PARTY TIME 10PM – 12AM
INNER CIRCLE VODKA BAR
RED VOUCHER = MYSTERY SHOT
Specials Will Be Added When Received
(Typically 1-2 Weeks Before The Event!)
FOR MORE EVENT INFO 
Please visit https://www.crawlwith.us
DON'T DRINK AND DRIVE 
We Highly Suggest Using Uber or Lyft To And From The Bar Crawl! All Venues May Have A Limited Capacity. Please Be Respectful Of All Venue/City/State Requests, Rules, and Regulations.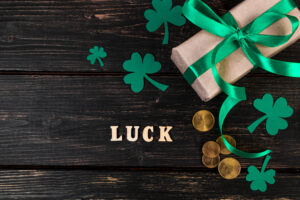 Shamrock Rose District Festival
It is the 7th annual Rose District Festival
Free to all ages or get your red carpet VIP Experience tickets NOW! You do not want to be the one looking in from the outside! Private parking, 3rd floor balcony view of the entertainment, free food and beer, & best of all a meet & greet with the bands!
Event Date: March 12, 2022
Duration: 5:00pm-10:00pm
Host: Soldiers Wish
Address: Main Street, Broken Arrow, OK 74012
Between the Farmer's Market & Broadway

History of St. Patricks – Reason for Celebration
In modern times, St Patrick's Day is a day of celebrations in Ireland and by the Irish communities around the world. In Ireland and elsewhere, it is also a day when people wear shamrocks and/or green clothing as a sign of pride or celebration.
For many, this will be their only connection with the man known as St Patrick, however, like many religious saints, there is more to the man than his day.
St Patrick was born in Roman Britain at Banna Venta Bernie; a location which has been identified as somewhere near the village of Banwen in southern Wales. He was kidnapped and brought to Ireland where he spent six years in captivity. He used these years to pray and do penance, learning the Irish language in the process. It was during this time that he received a vision from God, where he was told to return to Britain and await further instructions which came in the form of another vision telling him to go back to Ireland.
He returned to Ireland where he became a missionary, converting thousands back to Christianity until his death on 17 March 461 at Saul.
He is the patron saint of Gaels and is also considered the country's "national apostle". His legacy can still be found today in many Irish churches which bear his name. Within these churches are some of the oldest stone crosses in Ireland.
Only two other places in the world can claim a relic: one in Rome and the other in Whithorn in Scotland. Whithorn has a 1,400-year-old oak tree growing from what was claimed to be Patrick's grave. People still visit this ancient site today. It is considered to be the oldest continually-visited place in Britain or Ireland.