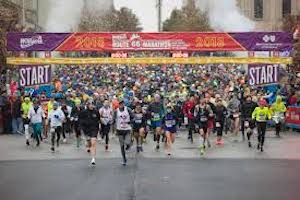 27 Sep

Williams Route 66 Marathon & Half Marathon

When: November 23 – November 24, 2019

Where: Downtown Tulsa, Oklahoma

What: If you're a runner, a walker, or someone who just likes to have fun, then come on out to the Williams Route 66 Marathon. Ran all across Tulsa, you can participate in the 26-mile marathon, a 13-mile half marathon, a 5K or a fun run. This event is all about bringing awareness of healthy living to the community, and what better way to be healthy than to run with others from your city!