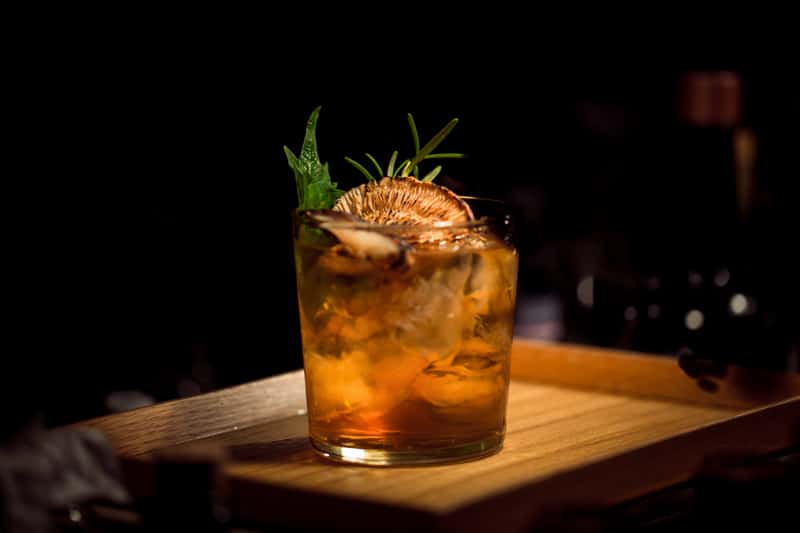 29 Jul

What is Tulsa's Highest-Quality Cocktail Lounge?
Smoke and Tonic is Tulsa's Premier Cocktail and Cigar Lounge
Inspired by a cocktail recipe book authored by Ernest Hemingway, Smoke and Tonic is a premium cocktail lounge located just outside of Tulsa in Claremore, OK. The luxurious setting is adorned with 1920s decor and an array of books reminiscent of its initial and ongoing muse.
A short drive to Claremore will have you feeling like you stepped back in time and into a speakeasy from the early 21st century. The experience itself is something you cannot get just anywhere and, once you arrive at Smoke and Tonic, you're sure to become enthralled by its charm.
The space is warm and inviting and perfectly fills the void of high-end, classy bars in Claremore, Owasso, Catoosa, and other surrounding areas. With an intentionally curated menu packed with premium options, Smoke and Tonic promises to deliver a top-shelf dining, drinking, and smoking experience to its customers.
What Sets Smoke and Tonic Apart?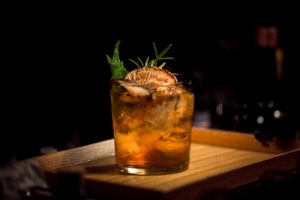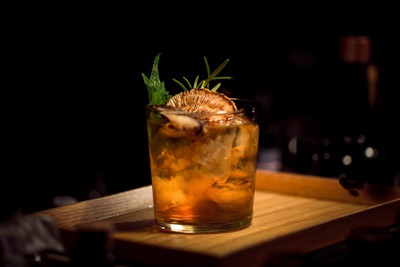 Smoke and Tonic is not just another neighborhood bar. It is an elevated experience from the moment you walk in the door to the moment you pay your tab. The cigar lounge prides itself on maintaining an exquisite environment and a rich, thoughtful ambiance that is hard to come by these days.
From the 100-year-old hardwood banister and floors to the walls that are lined with library paneling, the setting will make you feel like you stepped back in time. A visit to Smoke and Tonic makes for a perfect nightcap after a night on the town, a great business lunch spot, or a go-to date spot.
While other bars offer basic bar food, domestic beer, and run-of-the-mill whiskey, Smoke and Tonic aims to set the bar higher with only premium offerings served by bartenders who know their stuff. The lounge's luxurious location and superior selection are sure to wow anyone you bring along and keep you coming back for years to come.
To ensure their vast tobacco selection can be properly enjoyed while allowing other customers to enjoy a smoke-free environment, Smoke and Tonic has set up dedicated smoking rooms. Though outside tobacco is not permitted in these rooms, they are sure to have plenty of options to suit your taste.
Smoke and Tonic's Services
Handcrafted Cocktails
Seasonal Offerings
Locally Sourced Craft Beer
Expansive Cigar Selection
Dedicated Smoking Rooms for Tabacco Purchased at the Bar
Smoke-Free Bar Area
Luxe, Classy Atmosphere
Premium, Hand-Picked Spirits
Artisanal Sweet and Savory Menu Options
Gluten-Free Menu Options
Knowledgable Staff
Contact Smoke and Tonic
To learn more about what Smoke and Tonic has to offer the Claremore, Owasso, Catoosa and Tulsa areas, contact them using the information below:
Phone Number
(918) 704-6492
Website
smokeandtonicbar.com
Address
407 B W. Will Rogers Blvd
Claremore, Oklahoma 74017
Hours of Operation
M-Th: 11am-11pm
F-Sat: 11pm-2am
Sun: 1pm-7pm
Smoke and Tonic is a standout location to enjoy craft cocktails, curated cigars, and locally sourced craft beer. To learn more about Smoke and Tonic, check out what their customers have to say by reading their Google Reviews.