Top Tulsa Wedding Venues in 2022 
Tulsa is home to some of the most unique wedding venues in the county! From its famous Art Deco architecture to its southern charm, there is a space tailor-made for any couple who might be out there looking. Tulsa is an ideal destination for those looking to mix traditional with modern elements.
Whether you want a more elegant, formal ballroom wedding or something less structured but still colorful and lively – there are several options available in Tulsa that will suit any couple's taste perfectly!
Keep reading to learn about the best wedding venues in Tulsa and how they'll make your special day perfect!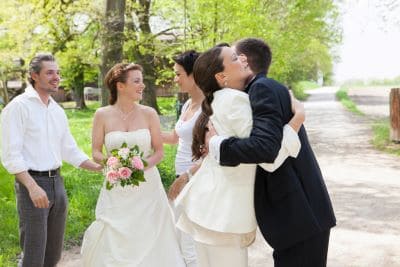 1. Camp Loughridge
Camp Loughridge has been a mecca for weddings since 1918. The original structures are still standing strong and offer smaller receptions that can seat up to 80 guests.
There are also more modern spaces available on-site like the Kirkland Chapel which seats 300 people with floor-to-ceiling windows overlooking Lake Parthenia!
Couples may choose from locations including an intimate ceremony at Oneida cabin square or hosting it outside under candlelight and pristine forests. This venue is definitely for any couple looking to have a romantic and rustic-themed wedding that is nature-inspired.
After saying your I Do's, join family and friends at the Temple Conference Center! This space can host up to 320 guests and is sure to wow anyone with its vaulted ceilings and impressive wood beams. Here, you can be sure everyone will have a great time dancing the night away and celebrating the happy couple!
2. Dresser Mansion
Step into the romantic world of Italy at Dresser Mansion, a historic building in Tulsa. Built by real Italian artisans and recognized as one of Oklahoma's most historical sites thanks to its Italian stucco architecture and landscaping.
Using the Dresser Mansion on your wedding day will have you and your guests in awe. Booking the venue allows the wedding party access to the space for the entire day, letting you use the ground to take gorgeous wedding photos without the fear of running out of time.
A bridal suite and groom's quarters are also available for use, letting you get ready with ease on your special day. Couples even have a choice of hosting an indoor or outdoor wedding and reception!
The indoor option allows for up to 90 guests for the ceremony and 150 for the reception, and the outdoor option is more ideal for larger weddings, hosting up to 200 guests for both the wedding and reception.
3. German American Society of Tulsa
The German American Society of Tulsa, or GAST, is a fantastic venue with its gothic architecture and fairytale feel. Have the wedding you've always dreamed of.  This particular space is made up of gabled roofs, stained glass, stone archways, wood-paneled interiors, and so much more!
All couples are welcome to celebrate here, and the beautiful outdoor spaces that surround the building make for a beautiful backdrop for wedding pictures.
The Great Hall of the buildings can host up to 200 guests, and catering can be easily taken care of with the neighboring kitchen. Couples looking for an indoor ceremony with a magical and medieval feel will find everything they could want and more at the German American Society of Tulsa!
4. The Glass Chapel
This picturesque chapel located in Broken Arrow is the perfect venue for any couple looking to have outdoor views for an indoor wedding. Floor-to-ceiling windows that surround each side of the vaulted space allow for stunning views of the surrounding trees and the natural beauty of the area.
This bright and open space allows for a memorizing wedding ceremony without the fear of rain or other unfavorable weather. And hey, if you're into an outdoor ceremony, The Glass Chapel can do that too!
With a magical outdoor gazebo beautifully lit, you and your loved one can enjoy a beautiful outdoor wedding too. Your wedding's reception will continue this elegant theme in the space's wonderful, chandelier-lit reception hall.
So, if you're looking for an enchanting and whimsical wedding venue in Tulsa, look no further than the Glass Chapel!
5. Stokely Event Center
If you and your partner are lovers of Americana, history, and all things retro-themed, check out the Stokely Event Center! This space is filled with decor that charmingly celebrates Tulsa and Route 66. Neon signs, antique signs, and even old road signs fill the walls of this 3,500 square foot venue and give it its one-of-a-kind look.
The Stokely Event Center continues its retro theme with arcade games for guests and even a Sonic ice machine and drinks (but if you're wanting something a bit stronger than sonic drinks at your wedding, the venue can arrange that too).
There's even a fantastic sound system and projection screen to keep you and your guests entertained! So, if you are looking for a one-of-a-kind wedding that your guests are sure to remember, consider booking the Stokely Event Center for your special day.
6. Spain Ranch
Spain Ranch is a venue close to the heart of Tulsa but still feels like a quaint and quiet space out in the county.
This white barn is surrounded by magnificent trees and offers a unique setting for any wedding. Its completely white design makes the venue a blank canvas. It will allow you to decorate the space and have a wedding that feels original and special.
The barn sits on 44 acres of land, offering more than enough opportunities for the perfect wedding pictures! And with the private black barn, the bride and groom can have their own spaces to get ready for their special day at the Spain Ranch.
With versatility and natural beauty, the Spain Ranch is ideal for anyone looking to have a wedding just as unique and special as they are.
7. Sharp Chapel
The Sharp Chapel is the perfect space for all TU Alumni! Whether you met at Tulsa University, are a fan of the football team, or just find the chapel beautiful, this venue will be a great place to host your wedding.
The chapel can hold up to 280 guests. If you are looking for a smaller space, consider the chapel's atrium, a more quaint space that can host up to 100 guests.
Ceremonies here also become even more special with piano and organ on-site, letting you walk down the aisle to the melody of your dreams. So, for any Tulsa fans out there, check out Sharp Chapel to see if it is the space for you!
8. Hidden Porch
Located in Catoosa, The Hidden Porch is a fantastic wedding venue that offers a variety of options to couples. Indoor and outdoor spaces are beautifully lit by hanging string lights and surrounded by beautiful trees.
Here, couples will find wedding packages offering different ceremonies, pictures, and guest options. Its outdoor space can hold up to 250 guests. Its indoor space can take up to 115 guests. This makes for a versatile venue.  It would be ideal for any couple looking to get married somewhere beautiful!
9. The Harwelden Mansion
This magnificent mansion sits on 3 acres of land looking out to the Arkansas River. This location is sure to make any wedding feel elegant and luxurious.
A variety of ceremonies can be hosted at the mansion and its grounds.  There is a bridal suite, groom's quarters, chairs, tables, and so much more. There will be little for the happy couple to worry about on the day of their wedding!
Each wedding event has an assigned event coordinator to make sure your special day is as easy as possible. Guests are sure to be taken care of too as there is even a B&B at the venue. To experience a wedding full of luxury and minimal stress, consider checking out The Harwelden Mansion!
10. White House Mansion
A unique, historical, and beautiful wedding venue, The White House Mansion can host any size of wedding ceremony both outdoors and indoors. For an indoor wedding, you'll be able to host up to 300 guests for a cocktail reception.
There are also several options as to where to have your ceremony.  There is an enchanting and historical ballroom as an indoor option. The magical trellis or forest of trees is the backdrop of an outdoor celebration. With a list of vendors, the White House Mansion can also help couples plan their weddings.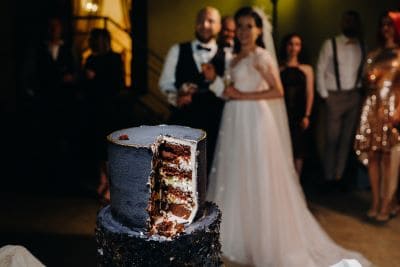 By offering a variety of options in a beautiful space like the White House Mansion. It is sure to be an event that awes both the couple and their guests at any wedding celebration!

Picking the perfect place to say "I do" can be stressful. You now know the top 10 wedding venues in Tulsa.  You and your future spouse are sure to have a wedding all attending will remember for a lifetime!