With so many great party venues popping up in Tulsa and the surrounding cities, it can be hard to know where to start your search! Whether you are planning a graduation party, baby shower, birthday party, or wedding, the perfect venue can add a special touch to your day.
As your guide to all things Tulsa, we wanted to create a list of the top 10 party venues in Tulsa. From small, quaint venues to large event centers, you are sure to find a venue that is perfect for your next event.
Top 10 Tulsa Party Venues
There are many things you must consider as you begin to plan a party. How many guests will you invite? What setting is best for your party? Are there restrictions on catering? The Tulsa party venues on this list are well-loved by many Tulsa locals as tried and true party and event locations.
Stokely Event Center
Often referred to as Tulsa's Most Unique Event Venue, Stokely Event Center provides a fun experience for any type of party.  With over 300 vintage signs from around Tulsa and a variety of arcade games, this venue provides endless entertainment.
Stokely Event Center strives to create a party planning experience that is enjoyable from start to finish. Included in your venue rental is an in-house sound system as well as a cleanup crew once your event is complete! From weddings to birthday parties, the team at Stokely Event Center will do everything to make sure your event runs smoothly.
The Succulent Shop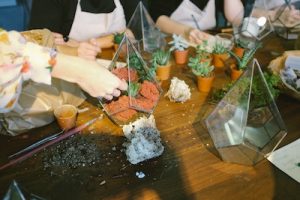 As one of the newest party venues in Tulsa, The Succulent Shop is a hot spot for small parties of any kind. Create your own succulent arrangement while sipping on a tasty beverage in their beautiful loft or patio space. A unique party experience, The Succulent Shop can accommodate groups of up to 34 people.
Perfect for a birthday party, baby shower, team building event, graduation celebration, or a girl's night out, The Succulent Shop is sure to create a party experience that your guests will not soon forget.
Not wanting to wait until your next party to check out this new spot? The Succulent Shop is open to the public for date nights or casual outings with a few friends! 
The Lark Venue
The Lark Venue is dedicated to creating an event experience that is unique to you. One of the most unique features of this venue is their enclosed greenhouse which allows you to host an outdoor event all year long! 
Beautiful steel beams, twinkle lights, and greenery create a stunning background for your wedding, celebration, or party. The versatility of this beautiful venue enables you to decorate to suit your party theme.
Spain Ranch
Perhaps one of the most popular event venues in Tulsa, Spain Ranch attracts individuals from across the country. The iconic black barn & white barn both create a sought-after backdrop for any event. This venue accommodates parties of up to 200 guests but is often used for smaller gatherings as well. 
Spain Ranch provides an easy party-planning experience by working with a list of Preferred Vendors. This makes your job simple and provides you with peace of mind in knowing that the vendors you hire will exceed your expectations. Whether for a wedding, a corporate event, or a celebration, Spain Ranch will provide a beautiful environment for your next party.
Coworking Bravely
A coworking space is likely not the first venue that comes to mind as you begin to plan your party. However, one look at Coworking Bravely, and your opinions will quickly change. A bright, trendy venue located in the heart of the Rose District, Coworking Bravely is the perfect venue for baby showers, bridal luncheons, or birthday parties.
With a kitchenette and multiple rooms included in your venue rental, you will be sure that have adequate space to entertain your guests.
Restore House
Oftentimes, it can be hard to find a beautiful party venue that can accommodate smaller groups. Restore House offers a perfect solution! This stunning historic home can accommodate parties between 10-250 guests.
Beautiful hardwood floors and bright, white walls provide a perfect backdrop for your next event. Do you prefer an outdoor venue? Restore House also has a breathtaking open-air pavilion complete with string lights and a stunning entrance. 
American Solera
If you're looking for a unique experience during your next party, consider hosting your event at American Solera. With two locations in Tulsa, this brewery frequently hosts private events including birthday parties, bridal showers, and even corporate events. 
With beautiful indoor and outdoor spaces, you can provide your guests with a party experience that is truly one of a kind.
The Vault
Perhaps one of the most versatile event venues in Tulsa, The Vault offers a variety of party environments within their downtown location. Do you love the Tulsa skyline? Consider hosting your next party at The Vault's rooftop deck! This large outdoor space can accommodate up to 1,000 guests. 
However, if your party is a bit more intimate, The Vault also offers a few other venue options including a private dining room for as few as 48 guests. Create a customized menu for your guests with the help of the culinary team or choose from one of their set menus. One of the greatest deterrents of hosting an event downtown is locating adequate parking. However, The Vault provides free on-site parking for you and your guests.
Willow Creek Mansion
Willow Creek Mansion is a stunning historic home located in downtown Broken Arrow. With outdoor spaces accommodating up to 200 guests and indoor spaces accommodating up to 150 guests, this venue is perfect for weddings, parties, conferences, and more. 
The team at Willow Creek Mansion strives to create an experience that is unique to each host. For this reason, they do not limit hosts to a set list of vendors, allowing you to work with your favorite vendors. At Willow Creek Mansion, your biggest dilemma will be whether you should host your party in their stunning indoor spaces or outside under the shade of ancient oak trees.
Studio 308
A mid-sized party venue located in downtown Tulsa, Studio 308 accommodates up to 200 guests. This unique space is used for a variety of events including weddings, reunions, birth parties, bridal showers, small concerts, and much more. 
With several venue rental packages, Studio 308 works with you to create an experience that suits your event. They even offer a special discounted rate for bridal or baby showers held during the weekend. Complete with a stage, Studio 308 is perfect for any upcoming event.
Finding a Party Venue in Tulsa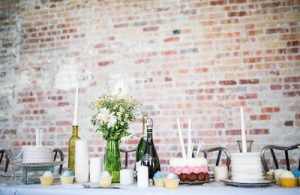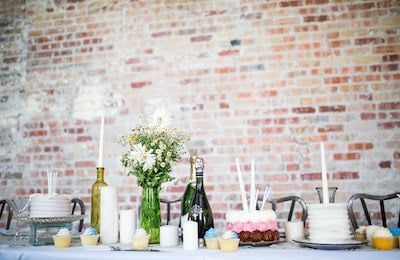 As you continue your search for the perfect party venue in Tulsa, it is important to think through the environment you wish to create during your upcoming event. Do you prefer to provide your guests with an experience? Consider a venue like The Succulent Shop or Stokely Event Center. 
Are you passionate about capturing the perfect photographs of your event? A trendy space like Spain Ranch or Coworking Bravely will provide an Instagram-worthy backdrop. 
We are proud of the many event venues in and around Tulsa that continue to attract individuals from across the country. Take advantage of these beautiful spaces as you plan your upcoming wedding, birthday party, bridal shower, or conference! With the perfect venue, your next party is sure to be a hit. 
Are you still looking for the perfect venue to host your next part? You can learn more about some of our favorite Tulsa event venues here.
Thank you for reading Discover Tulsa. Check out Tulsa's upcoming events!