16 May

Tulsa Roughnecks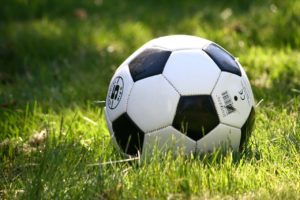 Soccer is a game most widely associated with extreme endurance and stamina as well as finesse and accuracy. It's not a game most people think of when mentioning America's sports, but it's action-packed games and dedicated players have managed to create a fanbase within the USA.
Tulsa finally jumped on the bandwagon in 2013 when the Tulsa Roughnecks Soccer Team was founded to play in the USL Championship. If you're interested in going to a home game, the season plays all spring.
The Tulsa Roughnecks play at ONEOK Field, the home of the Tulsa Drillers Baseball Team. In order to turn the baseball diamond into a soccer field, bases are covered with sod. The stadium offers close to 8,000 seats for fans to come and partake in.
ONEOK Field is located in the Greenwood District of Tulsa; this a revitalized hub to attract businesses, entrepreneurs, and young people. The construction of the baseball stadium helped to add more of a big-city feel to Tulsa's downtown area.
The soccer team was named the "Roughnecks" to pay homage to Tulsa's reputation at one time being the "Oil Capital of the World." A roughneck was the name given to the workers on the oil drills.
The Tulsa Roughnecks Soccer Team is currently owned by the Tulsa Drillers. Jeff and Dale Hubbard, the owners of the Drillers, work as chairmen for the soccer team. Jeff and Dale have a good reputation as owners who care for their teams and for Tulsa.
In December 2018, Michael Nsein was named the head coach of the Tulsa Roughnecks. He formerly played college soccer and went on to sign first with the LA Galaxy and then with the Portland Timbers. He has also played for teams in Nigeria and in the UAE.
The great thing about soccer is that it is a sport that is enjoyed around the world. Kids all over the world gather after school to kick around a soccer ball; people from every country gather around the tv to watch the World Cup.
Tulsa celebrates the diversity of nationalities that are a part of the soccer team. We have players from all over the US, from Central and South America, Africa, and Canada. Soccer can be a unifying factor in an otherwise turbulent world.
Want to know more about the sports teams in Tulsa? Click here.