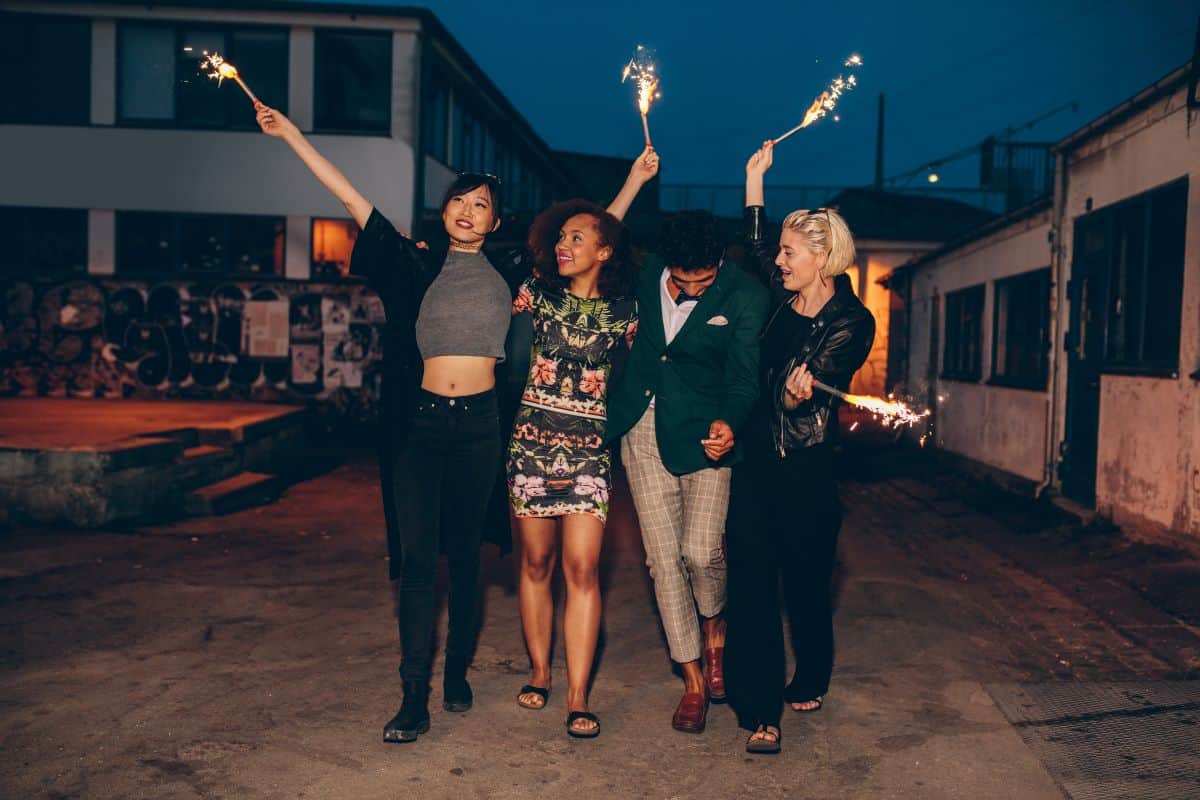 08 Mar

Tulsa Events in March 2022 You Won't Want To Miss
Top March 2022 Events in Tulsa
March is here. It is the time of year when you can be wearing short- sleeve shirt and two days later you are needing to wear a thick coat. The weather is very unpredictable. At the same time, many are wanting to go out into Tulsa and have fun. There are still many activities to enjoy indoors. Here are just a few to review.
Tulsa is known for its great food and fun. In March, you can enjoy some of the great food and events that Tulsa has to offer. If you are a music lover, you are in luck. The legendary musicians coming to Tulsa this month are going to be memorable. If you like brass, great vocals, and funk, continue reading.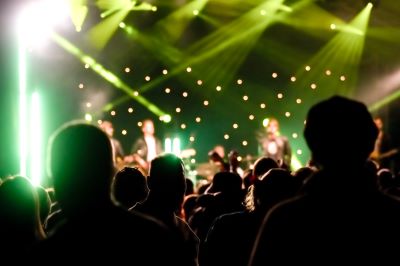 The Ten Tenors: Love Is in the Air
Is it time for you to celebrate love again? Hosted in the beautiful town of Coalville, Love Is In The Air is a feel-good, fun, and engaging night out for everyone! The Ten Tenors will sing some of the most popular feel-good love songs and wedding first dance songs from history.
The playlist includes all of your favorite love songs, including pop tunes with a twist and timeless classics. They will also sing a few of the most famous and moving love arias ever composed. Anyone with a soft spot for a beautiful melody should not miss this event.
Reserve your tickets for The Ten Tenors: Love Is in the Air now! 
2022 Big XII Wrestling Championship All Sessions
The 2022 Big 12 Wrestling Championship will be held at the BOK Center in Tulsa on March 5-6. The Big 12 Conference and the Tulsa Sports Commission have formed a partnership to bring the championship to BOK Center through 2024.
Missouri will become the 11th full member of the Big 12 when it joins in July 2020. Along with affiliate programs Air Force, Northern Colorado, North Dakota State, Northern Iowa, South Dakota State, Utah Valley, and Wyoming, Missouri's joining bring Big 12 legacy members Iowa State (1921), Oklahoma (1902).
After the 2020-21 season, former member Fresno State axed its wrestling program. The BOK Center will play host to a major collegiate wrestling championship for the sixth time, having previously hosted the NCAA Division I Wrestling Championships in 2009, 2011, 2013, 2016, and 2019.
All-session tickets will be available online at www.bokcenter.com beginning on Jan. 12 at 10 a.m. Tickets for the event are expected to go on sale on February 16 at 10 a.m.
Chicago
The group known as Chicago is an American rock band formed in Chicago, Illinois, in 1967. The Big Thing was the name given to the group by its promoters before changing it to Chicago Transit Authority in 1968 and reducing the name two years later.
The "rock and roll band with horns" combined classical music, jazz, R&B, and pop music in their music. They've released a slew of top 40 hits throughout two decades, and they still perform live. In 1967, the band was formed when a group of Chicago-area musicians broke away from several other bands.
Peter Cetera played bass, Terry Kath played guitar, Robert Lamm played keyboards, Lee Loughnane played trumpet, James Pankow played trombone, and Walter Parazaider played woodwinds were among the founding members.
Chicago will be coming to Paradise Cove, 8330 Riverside Parkway, Paradise Cove, Tulsa, OK March 5, 2022, from 8:00 pm to 10:00 pm.
Commodores
The Commodores were an American funk and soul group that reached its heyday in the late 1970s through the mid-1980s. In November 1972, the members of the group became known to the public while on tour with the Jackson 5, when they signed with Motown.
They originally met as students at Tuskegee Institute (now Tuskegee University) in 1968 and formed their label, 'Sweet Inspirations,' in April 1971. The group's most successful years were in the late 1970s and early 1980s when Lionel Richie was the co-lead singer.
The band's most popular songs are ballads, such as "Easy," "Three Times a Lady," and "Nightshift," as well as funky dance tunes, like "Brick House" and "Fancy Dancer."
Get tickets to the Grammy-winning Motown group Commodores! The show begins on March 11th at 8 p.m., doors open at 7:00 p.m., and sales are now available!
Tootsie
Tootsie is unanimously funny! It's a laugh-out-loud love letter to the theater based on the Oscar-winning film. This New York Times Critic's Pick, which features a Tony-winning book by Robert Horn.
It is an outrageously clever score by 2018 Tony winner David Yazbek (The Band's Visit, Dirty Rotten Scoundrels, Women on the Verge of a Nervous Breakdown).
This new musical is directed by Scott Ellis (She Loves Me, You're a Good Man, Charlie Brown) and features a hilarious and talented cast.
The cast includes:
Tony nominee Santino Fontana (Crazy Rich Asians, Frozen)
Tony winner Stephanie J. Block (The Cher Show)
Two-time Emmy nominee Megan Hilty (Smash)
Lilli Cooper (SpongeBob SquarePants)
Tony nominee Andrew Rannells (The Book of Mormon, Girls).
Tootsie Is About
A man who becomes a woman to get a job but discovers that being a woman is harder than he ever imagined. The show features an outrageous and clever score by 2018 Tony winner David Yazbek (The Band's Visit, Dirty Rotten Scoundrels, Women on the Verge of a Nervous Breakdown) and a hilarious and talented cast.
Tootsie will be in Tulsa, Oklahoma from March 8- 13, at the Tulsa PAC – Chapman Music Hall. Get your tickets today!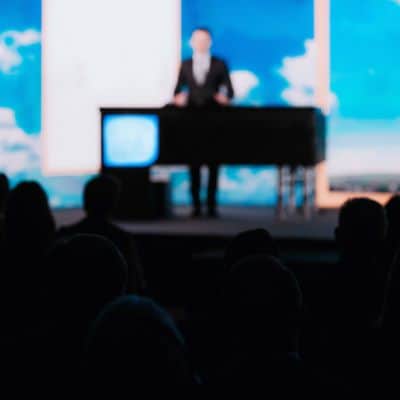 The Price Is Right Live
The eagerly anticipated game show is on its way, along with the opportunity to win a share of over $12 million in cash and fabulous prizes! Alongside our Celebrity Host, contestants are chosen at random to play everyone's favorite games like Plinko™, Cliffhangers, The Big Wheel, and even the spectacular Showcase.
Audience members who are lucky enough to be in their seats may win prizes. The Price Is Right Live has become a treasured family entertainment experience for fans all across the United States. You could be the next contestant!
This amazing event will take place on March 15, 2022, BOK Center, 200 S. Denver, Tulsa, OK.
Justin Bieber
Justin Bieber is a Canadian vocalist who was discovered by American record executive Scooter Braun and signed to RBMG Records in 2008. It shows that with the release of his debut seven-track EP My World in 2009, he quickly established himself as a teen icon.
Justin Biber's Awards And Accolades:
One of the best-selling music artists of all time, with sales of over 150 million records worldwide.
Luis Fonsi has won three platinum records and is the only Latin artist to have earned three consecutive Diamond certifications from the RIAA for "Baby", "Sorry" and "Despacito."
Two Grammys
One Latin Grammy Award
Two Brit Awards
A Bambi Award
21 Billboard Music Awards
18 American Music Awards (the most wins for any artist in history)
6 MTV Europe Music Awards (the most wins for a male artist in history)
23 Teen Choice Awards (the most wins in history), and two iHeartRadio Music Awards.
Justin Bieber was named one of the 100 most influential people in the world by Time magazine in 2011, and he has been on Forbes' list of the top ten most powerful celebrities since 2011, 2012, and 2013.
Justin Bieber will perform on March 26, 2022, at the BOK Center in Tulsa, Oklahoma. Get your tickets today!
Snoop Dog And Ice Cube
A multi-platinum artist, actor, and entertainment icon Snoop Dogg is at the forefront of popular culture with award-winning albums and songs, multiple films, lifestyle products. He is coming to town with compadre' Ice Cube.
Rap exploded creatively and commercially in the late 1980s, Ice Cube was at the forefront of the expansion. He was the lyrical brains behind N.W.A, the Los Angeles-based rapper instantly became a major player in the music game.
"Prepare your tasty beverage!" Snoop Dogg and Ice Cube are back on the road for the "Dogg Dayz of Blaze Tour." They will also be joined on stage with special guest Warren G
Fresh off his performance at the Super Bowl Halftime Show, Snoop Dogg will join actor and rapper of N.W.A. fame Ice Cube and special guest Warren G on stage at the BOK center March 24 at 7:30 pm.
Casting Crowns
Casting Crowns is a contemporary Christian and Christian rock band formed in 1999. The group is led by vocalist Mark Hall, who was part of a youth group at First Baptist Church in Daytona Beach, Florida.
They subsequently relocated to Stockbridge, Georgia, and several additional musicians joined. A few band members are still employed as ministers at Eagle's Landing First Baptist Church in McDonough, Georgia. The group has received a Grammy and a Dove Award.
Castings Crowns will perform at the Mabee Center in Tulsa, Oklahoma on Friday, March 25th with special guests We Are Messengers and Jonathan Traylor.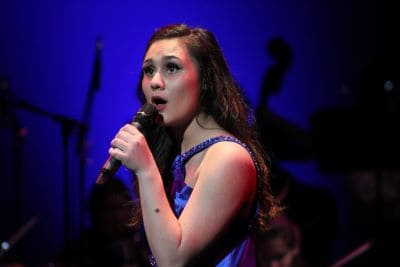 Conclusion
Whether it is warm cold, rainy, or clear, you do not have to miss any of these events. They are all indoors. These amazing shows coming to Tulsa, Oklahoma in March 2022 are not to be missed. Save these dates today in your calendar. There are no guarantees when these great artists will return. You do not want to miss these amazing performances.