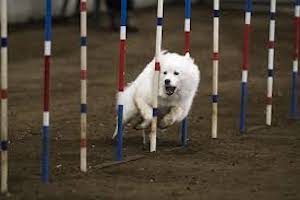 18 Oct

Tulsa Dog Training Club Agility Trial

When: December 6 – December 8, 2019

Where: Tulsa Expo Square – Tulsa, Oklahoma

What: This special dog competition is a chance to see trained canines compete through a series of unique agility tests. It's an amazing display of well trained dogs showing off their level of concentration and discipline. This free event is fun for all ages.