Tulsa's Top Tutoring Centers
There comes a time when every student could benefit from some dedicated attention and in-depth tutoring. While this oftentimes occurs in elementary or middle-school aged children, tutoring can be highly beneficial at any stage of education! In fact, as the college application process becomes more competitive, many young adults are opting to work with a tutor during this complex process.
Regardless of the student's age, they must work with a tutor who excels in their specialized field. From unique teaching methods to expertise on advanced concepts, there is a tutor for everyone! Fortunately, Tulsa is home to a wide variety of tutoring centers, each with its own specialty and focus. 
While this is certainly beneficial to students in need of a tutor, it can often make the selection process quite challenging. We have done the research for you, finding the top tutoring centers in Tulsa, OK specializing in a variety of topics catering to the unique needs of the student. 
Keep reading to learn more about finding a Tulsa tutoring center to help you or your students excel in their education! 
Launch Academy
The Launch Academy is one of the most diverse and highly-regarded tutoring centers in Tulsa. They offer services and solutions for students of every level, from pre-k to pre-med! Because the experts at the Launch Academy understand that every student benefits from a unique approach to learning, they offer a variety of tutoring formats.
One of their most popular services is one-on-one coaching. This allows students to benefit from the undivided attention of a trained and qualified tutor, focusing on the specific areas in which the student struggles. However, one-on-one coaching is not the best approach for every student.
At the Launch Academy, students can also participate in small group coaching sessions. Through this approach to tutoring, students are paired with peers who are looking to excel in a similar area. This allows the student to benefit from the tutoring of a professional at an affordable rate! 
The Launch Academy also offers a homeschool program as well as ACT and PSAT boot camps. Students can participate in tutoring sessions through the Launch Academy both online or in the convenient Tulsa-based tutoring center. With a monthly membership format, Launch Academy strives to provide simple and accessible tutoring services to students of all ages!
Tutors at Launch Academy specialize in subjects like English, Mathematics, Science, Social Studies, and Foreign Languages. They also offer test prep for entrance exams such as the ACT, PSAT, and ASVAB. You can find a complete list of their tutoring services by visiting their website.
Read Smart Learning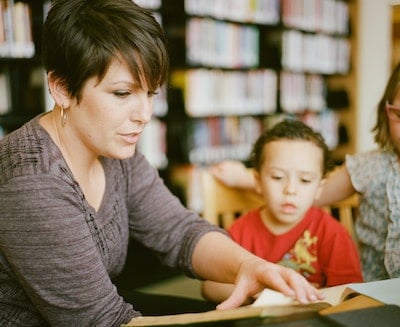 Reading is an essential skill that, unfortunately, is often overlooked. At Read Smart Learning, your child can learn the skills they need to excel both academically and personally. Without strong reading skills, children in elementary and middle school begin to quickly fall behind their peers. 
Since its foundation in 2008, Read Smart Learning has provided an accelerated program specifically designed for students ages pre-k through 6th grade. Founded by elementary educator, Delight Anderson, Read Smart Learning uses a unique, one-on-one coaching method to improve both the reading skills and retention of students. 
Many times, parents are unsure if their child is truly falling behind in subjects such as reading. Could their teacher be measuring your child against a student who is advanced in the subject? The Read Smart Learning team understands the many uncertainties parents face while trying to provide their child with every advantage. Because of this, they offer free reading evaluations and consultations! 
Provide your child with the important life skills and confidence that can be attained through reading with the help of the tutors at Read Smart Learning.
Huntington Learning Center Broken Arrow
Led by owners and long-time educators Cindy Snodgrass and Mike Lingo, Huntington Learning Center Broken Arrow provides individualized tutoring for students of all ages. With an understanding of the importance of a strong academic foundation, the team at Huntington Learning Center offers a wide range of services.
Huntington Learning Center offers both in-person and online tutoring options. This allows you to select a format that best serves your student. They offer tutoring services for students ages Pre-K through adult. Some of their most popular services include tutoring for students in grades K-12 in subjects like reading, math, study skills, phonics, writing, and vocabulary. They also offer individualized study prep services for the ACT, SAT, PSAT, Advanced Placement tests, and more! 
Whatever your tutoring needs, the experts at Huntington Learning Center Broken Arrow are passionate about providing customized solutions to help your student excel.
Tutor Doctor Tulsa
Oftentimes, finding an opportunity to take your student to a Tulsa tutoring center can be quite a challenge. Tutor Doctor Tulsa is an online tutoring program that provides services for not only students but adults as well! However, if online learning is not beneficial for your student, Tutor Doctor Tulsa also offers in-home tutoring. This allows your student to learn in an environment that is both familiar and comfortable.
Tutor Doctor Tulsa is passionate about pairing each student with a tutor that can customize a learning plan for them. Their team of tutors specializes in a variety of topics including Math, Science, English, and Language. They also offer test preparation services. 
A few of the qualities that set Tutor Doctor Tulsa apart from other Tulsa tutoring centers is the wide scope of services that they offer. This team of experts understands that learning doesn't stop once you graduate high school. Because of this, they offer professional online tutoring services for adults, individuals with special needs, veterans, and even college students. 
Tutor Doctor Tulsa offers complimentary consultations, where you can discuss your needs of the needs of your students. Regardless of your age or stage in life, you deserve the confidence that professional tutoring can provide! 
Finding a Tulsa Tutoring Center
These are, of course, just a few of the many tutoring centers in Tulsa. In addition to Tulsa's top tutoring centers, countless professional tutors work on a freelance basis. Tutoring is not one-size-fits-all. Especially if you are looking for a tutor for your child, it is important to research a variety of tutoring centers.
Find a Tulsa tutoring center that offers a learning environment in which your child will excel. If they are uncomfortable around strangers, consider in-home tutoring where a parent or guardian can also participate. On the other hand, many students are distracted during an in-home tutoring session. For these students, it is often beneficial to find a tutor that works out of a tutoring center.
Don't be afraid to interview several tutors in your quest for the right fit. With a well-qualified tutor that seeks to provide customized tutoring, your child will quickly excel in the areas in which they struggle. 
Offer a Fun Incentive for Tutoring!
Oftentimes, students are hesitant to participate in tutoring sessions. After all, it's hard work! Especially with younger students, it can be beneficial to offer a fun incentive for reaching certain academic goals through tutoring. Consider checking out one of the best kid's activities in Tulsa or participating in one of the many kids' summer camps in Tulsa once the school year comes to an end!
With a little motivation, a tutor that teaches in the way they learn best, and something fun to look forward to, your child will quickly begin to show progress in school! Regardless of your age, you deserve the confidence and knowledge that can be attained by partnering with one of Tulsa's many tutoring centers!
Thank you for visiting Discover Tulsa. Be sure to check out our list of upcoming Tulsa events!