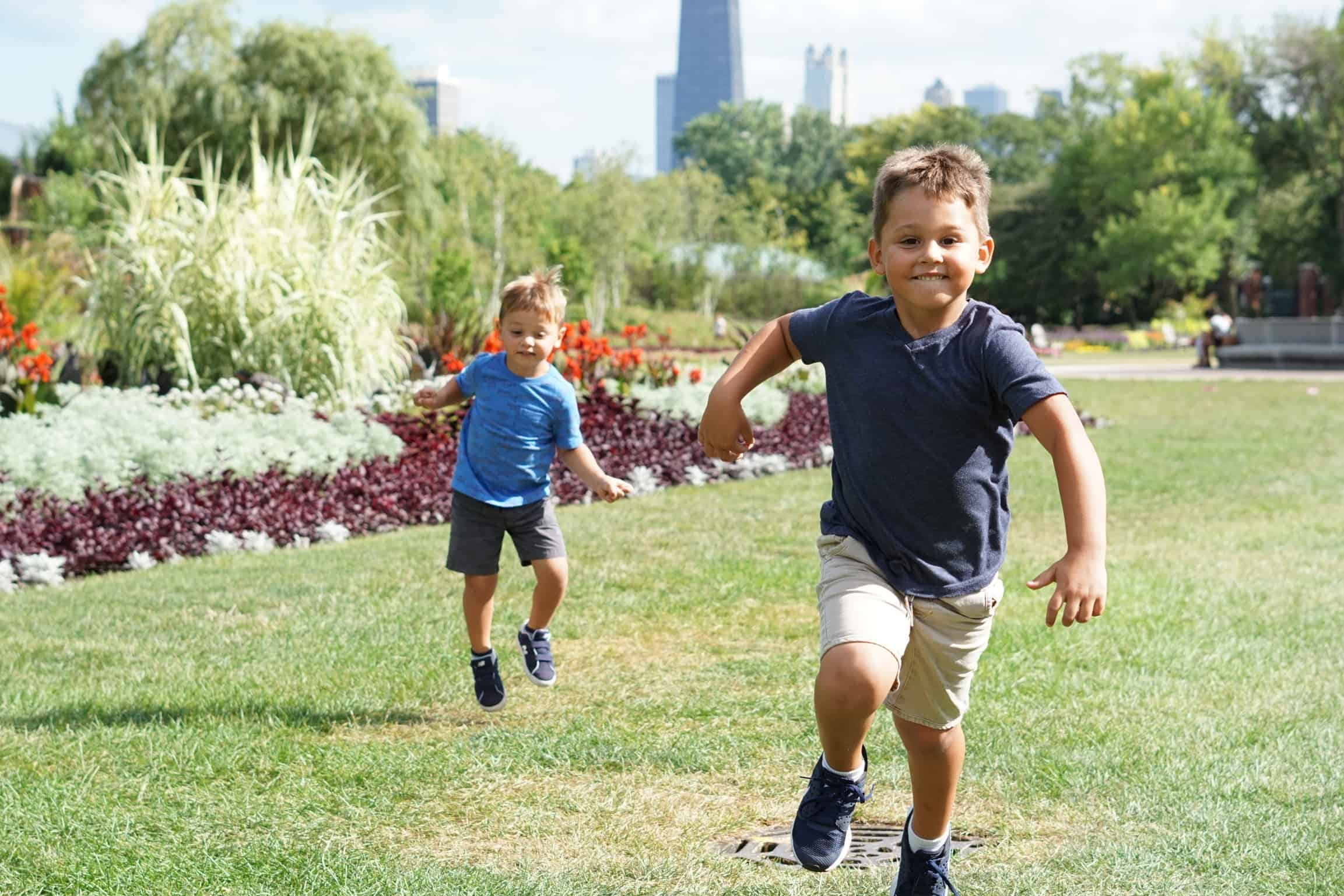 13 Jun

30 Best Kid's Activities in Tulsa

Summer is here! If you have children, you know that this means there is a lot more free time. Free time which needs to be filled with something! Whether you've lived in Tulsa for years, or you are just visiting for the weekend, it can be difficult to find a fun kids activity in the moments of chaos.

We decided to compile this handy list as your resource for fun this summer! In this post, you will find 30 activities in the Tulsa area that kids of all ages will love. We have included ideas for both sunny and rainy days, free activities, and even a few ideas to get you thinking outside the box as you plan for the best summer ever!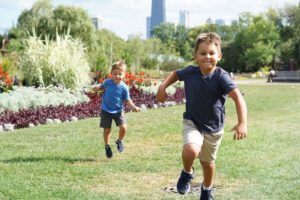 Tulsa is full of great ways to spend time as a family. We are so proud to be part of a city with so many fun opportunities! We hope that the memories you and your children make during these activities will last you for a lifetime.
Outdoor Activities
If you're looking to spend some time outside, this is the list for you! There's no better place to burn off some of that extra energy than in the open air. Grab some sunscreen and plenty of water and you will be ready for any of these fun adventures!
The Tulsa Zoo
Visiting the zoo is a classic past-time for families of all ages. The Tulsa Zoo is home to many animals that come from all around the world! One of the most exciting exhibits for kids is the Children's Zoo. This fun exhibit features many small creatures as well as a petting zoo for a hands-on experience. The zoo is a great way to spend a summer day as you can escape into an exhibit building to cool down when the sun has gotten too hot.
Tulsa Parks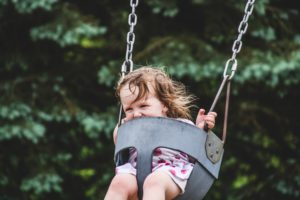 Exploring a new park seems like such a simple thing but to a child, it can be exhilarating! The city of Tulsa is home to many unique and exciting parks. Pack a picnic and head to a new playground for the afternoon! You can find a full list of Tulsa parks here.
Oxley Nature Center
Oxley Nature Center is home to many attractions including ponds, prairies, woods, marsh, swamp, towers, and bridges. You will likely discover something new every time you visit Oxley making it the perfect place to run off some of that summertime energy. Redbud Valley Nature Preserve is part of the Oxley Nature Center. It features a one-mile hiking trail that guides visitors through a variety of environments.
Guthrie Green
Guthrie Green is part of The Tulsa Arts District and is home to many exciting events throughout the year. Featuring both movies and concerts in the park, it is a fun and free way to spend an evening with your family. Pro tip: pack a picnic dinner, some movie snacks, and bug spray!
Admiral Twin Drive-In Theatre
Another fun place to have a family movie night is the Admiral Twin Drive-In Theatre. With ticket prices at only $3 for ages 3 to 11, this is a cheap night of fun that the kids won't forget.
Safari Joe's H2O Water Park
Although visiting a water park with kids may seem like a daunting task, we can assure you that Safari Joe's H2O Water Park is worth the trouble. There is a little bit of everything at this water park including a special pool just for kids, exotic animal exhibits, and even entertaining shows!
Tulsa Drillers at ONEOK Field
Nothing says summer like a baseball game! We are fortunate to have our very own team right here in Tulsa! Head down to ONEOK Field for a few hours of fun with the Tulsa Drillers. While you are there, be sure to check out the Kids Baseball Skill Clinics that are held before some of the games.
Woolaroc Museum & Wildlife Preserve
Although Woolaroc Museum & Wildlife Preserve is located about an hour outside of Tulsa, it is well worth the drive. Woolaroc caters to experiences specifically for children. They aim to teach children while also encouraging to have fun!
Gathering Place Riverfront Park
Gathering Place Riverfront Park is one of the places that make Tulsa so unique. Once you take your kids to this incredible park, they may not want to ever go anywhere else! Featuring story time, an immense playground with several unique features, a splash pad, and acres upon acres of space to run free, this park is a must on your summertime list. Be sure to check out their calendar so that you don't miss out on any of the fun upcoming events!
Tulsa Farmers Market
A farmers market may not be the first place you think to take your children this summer. However, it can be a fun and educational experience for the whole family! The Tulsa Farmers Market is an excellent way to teach your children about healthy food choices while also taking care of your grocery shopping for the week. Pro tip: let each child pick out a new food to try and have a picnic after you make your purchases!
Turkey Mountain Urban Wilderness
Turkey Mountain Urban Wilderness is a great place to escape the city without a long drive. Its convenient location just a few miles out of the city makes it the perfect place to spend a few hours.
Tulsa Roughnecks Soccer
If baseball is not your thing, check out Tulsa Roughnecks Soccer. With tickets as low as $10 each (children ages 3 and under are free), this is another fun way to spend some time as a family this summer.
Berryhill Blueberries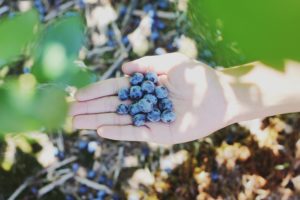 Berryhill Blueberries is located just outside of Tulsa. They pride themselves in their 12 varieties of blueberries, all of which are raised without the use of pesticides! Pick your own blueberries and then take them home to make a special treat. Be sure to call before you visit to make sure that their berries are in season!
Linnaeus Teaching Garden at Woodward Park
The Linnaeus Teaching Garden at Woodward Park offers many fun educational opportunities for children birth – 12 years of age! Your kids will love getting their hands dirty in the educational garden. Who knows, maybe you'll learn a thing or two as well!
All Star Sports Complex
All Star Sports Complex is said to have some of the best miniature golf around! This course involves stairs so it's not an ideal outing for families with a stroller. However, if your children are all able to walk on their own, this is a fun way to spend a few hours!
Tulsa Water Playgrounds & Splash Pads
We are always a fan of free fun. Tulsa offers many water playgrounds and splash pads all around the city. This is an excellent way to kill some time and keep the whole family cool! You can find the full list of water playgrounds in Tulsa here.
Indoor Activities
It's no secret that the summers in Tulsa are hot! Some days, it's best to stick to inside activities and take a break from the sun or escape the rain. Here are some of the best indoor activities in Tulsa.
Discovery Lab at Tulsa Children's Museum
The Discovery Lab at Tulsa Children's Museum is a fun place to learn and explore! Featuring many opportunities to create while learning, it's sure to become a family favorite. The best part? They have a 'field trip outlook' on their main page which informs you of how busy you can expect the museum to be on a given day. What a genius idea!
Tulsa Library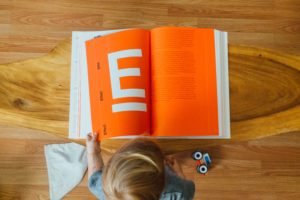 The library is one of the most underrated places to spend the summer. The Tulsa Library system offers a summer reading program for ALL ages (birth – adult) which rewards you with special prizes! This is a great way to encourage your children to spend some time reading this summer while they are out of school. Storytime at the library is also a fun activity for younger children and is offered multiple times each week.
SkyZone Tulsa
SkyZone is a great place to burn off that rainy day energy! This trampoline park even offers special toddler time in the morning so that your young ones can jump at their own speed.
Tulsa GeoScience Center
Learn all about rocks, fossils, and earthquakes at the Tulsa GeoScience Center! Be sure to call before you go as you need an appointment to visit.
Oklahoma Aquarium
Located just outside of Tulsa, Oklahoma Aquarium boasts the world's largest collection of bull sharks! That's not all they have to offer though, the many exhibits are home to many animals from all around the world.
Gilcrease Museum
Gilcrease Museum hosts a fun event on the third Sunday of every month known as Funday Sunday. Free admission, as well as stations for creating art throughout the museum, are sure to make an afternoon at the museum a hit. They even have food trucks so plan to stay for lunch!  
My Little Dollhouse
My Little Dollhouse is a play space for little girls who are enamored with their favorite princesses. Call and schedule playtime for your little one and her closest gal pals. This is sure to be an afternoon she won't forget.
Climb Tulsa
Climb Tulsa hosts summer climbing camps for children ages 5 and up. What many don't know is that they also have a small bouldering area that is perfect for little ones to work on their strength and learn a new skill. Be sure to call and ask if the area is available before you pack the kids up in the car!
Jasmine Moran Children's Museum
Although it is located about 1.5 hours outside of Tulsa, Jasmine Moran Children's Museum is a fun way to spend the day. With both an inside and outside play area, it is great for any day! They even have their own SuperSONIC express train which is sure to be a hit.
Tulsa Air & Space Museum
The Tulsa Air & Space Museum is perfect for kids that are enamored with airplanes! Get up close and personal with several types of planes and helicopters, or take a ride in a hot air balloon simulator.
Broken Arrow Ninja Warrior
If your child is a fan of Ninja Warrior, they will love this gym. Check out their schedule of summer camps and open gym time here.
Tulsa Planetarium
The Tulsa Planetarium is part of the Air & Space Museum. However, it could stand on its own as an attraction. The shows are both educational and entertaining, covering topics from NASA to the stars.
Tulsa Glassblowing School
Glassblowing is not an activity you think would be suitable for children. Tulsa Glassblowing School is looking to change that! Encourage your child's creative side with one of the fun classes that are offered for ages 5 and up.
Your Own Home!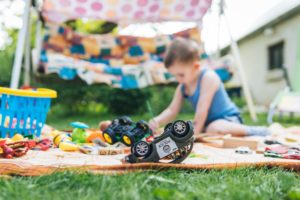 Finding something to occupy your time this summer doesn't have to involve getting the kids loaded up in the car. Some of the best memories can be made right in your own backyard. Set up a sprinkler in the grass, create an obstacle course in the driveway, or plan a picnic on your porch! At the end of the day, your kids just want to spend time with you. The activity doesn't matter as much as your presence does. We hope you have an incredible summer!
You can learn more about activities in Tulsa here.