Who Are the Top Veterinarians In Tulsa?
When it comes to finding the best veterinarians in Tulsa, Oklahoma, there are a few things you need to keep in mind. First and foremost, you want to make sure that the vet you choose is experienced and qualified to care for your pet. Secondly, you'll want to find a vet who is convenient for you and your family. And finally, you'll want to find a vet who offers a variety of services so that you can get the most out of your pet's care.
While this may seem like a daunting task, we are here to help! We have done the research for you and have compiled this list of the top 5 veterinarians in Tulsa, OK.
STATVet
Kindess Animal Hospital
Care Animal Hospital
Hammond Animal Hospital
Heritage Veterinary Hospital
Let's get into more detail about these veterinary hospitals and share more about what you should expect from visiting each one!
First on our list is STATVet, located in the heart of midtown, just off the expressway. This animal hospital is listed as Tulsa's best veterinarian because of its impeccable care and its extensive list of services. STATVet is also the first animal urgent care offered in the Tulsa area. This means when your dog or cat is having an emergency, you don't need to wait around for an appointment or take an expensive ER trip, you can come straight to STATVet.
They offer everything from routine check-ups to more specialized care, such as surgeries and injury treatment. You can rest assured that your pet will be in good hands at StatVET.
At STATVet, you can expect:
Experienced and Compassionate Staff
A Wide Range of Services
Convenient and Quick Care
Transparency with Care and Pricing
STATVet is Tulsa's best veterinarian if you need quick and reliable care for your pet. The goal of STATVet is to provide local consumers with a trustworthy, convenient, and transparent option for urgent pet care. An experienced emergency veterinarian established the company to meet a lack of dependable Urgent Care for pets in the Tulsa Metro area. STATVet is here when your pet needs to feel better sooner. STATVet is a privately-owned, locally-owned, and woman-owned veterinary practice.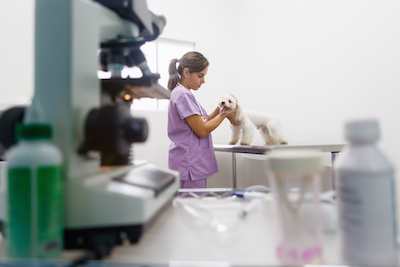 Next on our list for Tulsa veterinarians is Kindness Animal Hospital. Located on Memorial Drive, Tulsa, it is one of the top-rated veterinary clinics. Their veterinarians and staff use the most secure, low-stress procedures to guarantee that your pet and you have a pleasant experience.
They provide a wide range of services for dogs, cats, birds, and more! A few of the services they provide are:
Well-Being Checkups
Vaccinations
Dental Care
Spaying and Neutering
The staff at Kindness Animal Hospital are passionate about pets and their wellbeing, which means they will go above and beyond to make sure your pet is healthy and happy. So if you need a full-service vet in Tulsa, check out Kindness Animal Hospital.
The third on this list is Care Animal Hospital is located on 93rd street and has been serving Tulsa since 1994. Care Animal Hospital provides excellent service and compassionate care for all kinds of pets. They offer a variety of services that will keep your pet healthy and happy, such as:
Wellness Exams
Vaccinations
Dental Care
Injury Treatment
Fleas and Ticks Treatment
Their hospital also includes a pharmacy and store to get your pet the things they need to be healthy. The staff at Care Animal Hospital will love your pet like their own, and you can trust that they will be in good hands.
Hammon Animal Hospital is located on 71st street and is a locally-owned business that has been taking care of Tulsa pets for over 15 years. They are a full-service veterinarian that offers everything your pet needs to stay healthy, including:
Wellness Exams
Vaccinations
Spaying and Neutering
Boarding and Grooming
The staff at Hammond Animal Hospital are experienced and have a love for animals. They know how important your pet is to you which is why they will give them the best care possible.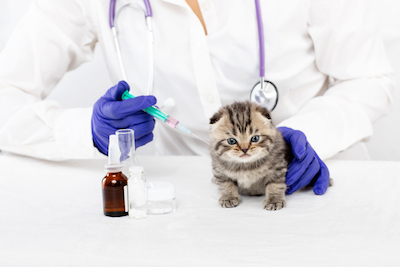 5. Heritage Veterinary Hospital
Last on our list is Heritage Veterinary Hospital, located on 79th street (with a second location in Broken Arrow). Heritage hospital has served the Tulsa area since the 60s and their care is better than ever. They offer high-quality services for all kinds of pets, including:
Routine Check-Ups
Microchipping
Bathing and Grooming
Dental Care
Heritage Veterinary Hospital also has an online pharmacy so you can get your pet the medications they need without having to leave the house. The staff at Heritage Veterinary Hospital is dedicated to providing the best possible care for your pet.
The Importance of Veterinary Care
Now that we have shared the top 5 veterinarians in Tulsa, it is important to understand the importance of veterinary care. Pets are a part of the family, and just like people, they need routine check-ups and preventive care to stay healthy.
Veterinarians not only provide routine care but can also diagnose and treat illnesses and injuries. When your pet is sick or injured, it can be a scary time. But you can rest assured that the veterinarians in Tulsa will provide the best possible care for your furry friend.
Getting routine care will not only keep your pet healthy and happy, but it will also save you money in the long run. Preventive care can help to identify problems early on before they become more serious (and more expensive to treat). So if you haven't been to the vet in a while, or if your pet is due for a check-up, be sure to schedule an appointment with one of these top veterinarians in Tulsa. Your pet will thank you!
To learn more about each of these Tulsa veterinarians, please visit their websites to see which one is right for you and your pet. And for Tulsa's best veterinarian, make sure to give STATVet a visit for all your animal emergency and pet care needs. Thank you for reading our article, we hope it was helpful!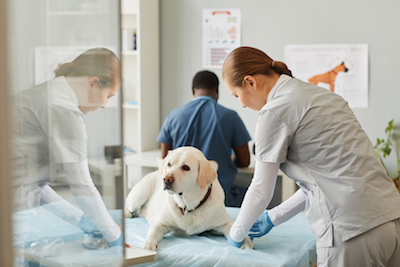 Related Questions
Do I Need to Take My Pet to the Vet Every Year?
It is generally recommended that you take your pet to the vet at least once a year for a check-up. However, this may vary depending on the individual needs of your pet. But as stated before, veterinary care is very important!
What Is the Cost of Veterinary Care?
The cost of veterinary care will vary depending on the services you require. However, all of the hospitals listed above offer affordable rates for their services.
What If I Can't Afford Veterinary Care?
There are a few options available if you cannot afford veterinary care. Some animal shelters and rescue organizations offer low-cost or free wellness clinics. You can also check with your local Humane Society to see if they have any resources available. Finally, many veterinarians offer payment plans to help make their services more affordable.
What Services Are Not Offered By Veterinarians?
There are a few services that are not typically offered by veterinarians, such as dog training and obedience classes. However, some veterinarians may offer these services on a limited basis. You can also check with your local animal shelters or rescue organizations to see if they offer these types of services.