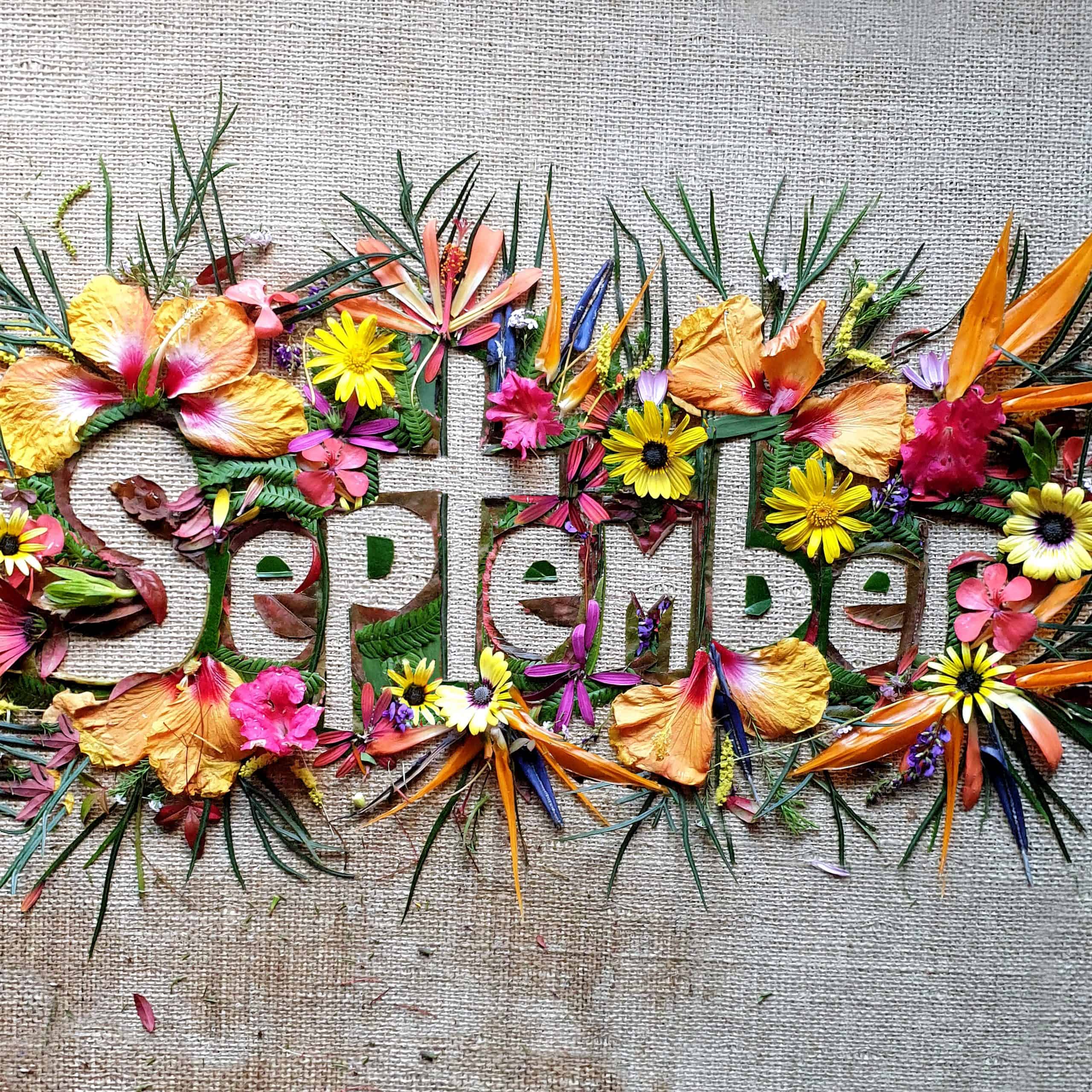 08 Sep

September 2021 Events Happening In Tulsa
Scotfest
September 17-19, 2021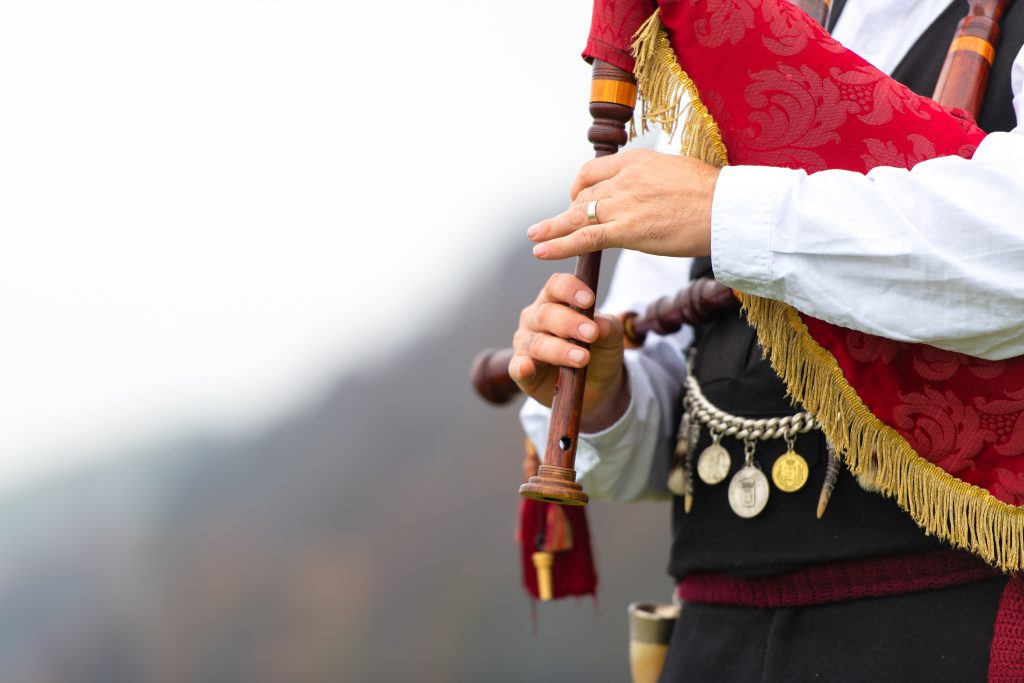 Scotfest is an exciting celebration of Scottish and Celtic culture. The festival includes traditional foods like haggis, scotch eggs, meat pies; popular activities like Highland Games (a competition involving strength skills); and even music! Everyone can participate in the festivities because Scotfest allows people to try out different kinds of cultural experiences without diving headfirst into a new tradition or ethnic group.
While you fill your belly, get ready to enjoy the sights and sounds of piping corps and drummers practicing throughout the day in preparation for one of America's biggest bagpipe competitions. You won't be disappointed! There are also other musical contests like solo pipers or Gaelic singing that may not sound too familiar but can definitely give off a fun vibe.
Nitro Circus Live
September 16, 2021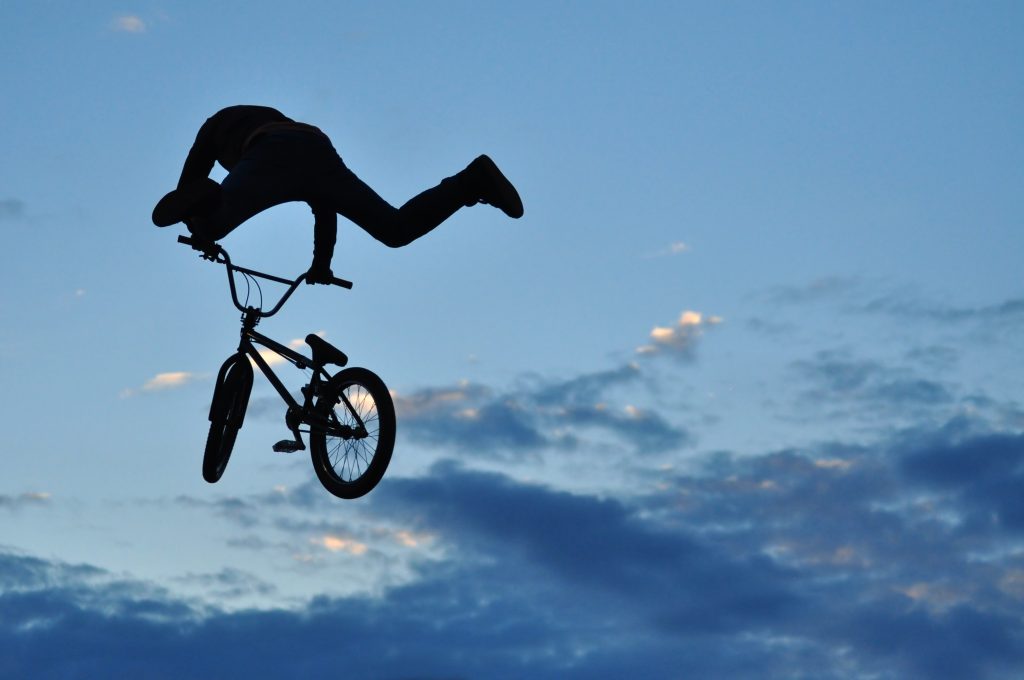 The Nitro Circus Live is an action sports spectacular starring the best athletes in FMX, BMX, Skate, and Scooter. Witness Nitro's daredevils brave 60 feet jumps while attempting to complete crazy stunts on contraptions you never imagined could fly! These real-life heroes are sure to inspire fans of all ages with record-breaking attempts every night. You can purchase your tickets through Oneok Ball Field in Downtown Tulsa, OK.
32nd Annual Route 66 Blowout 
September 11, 2021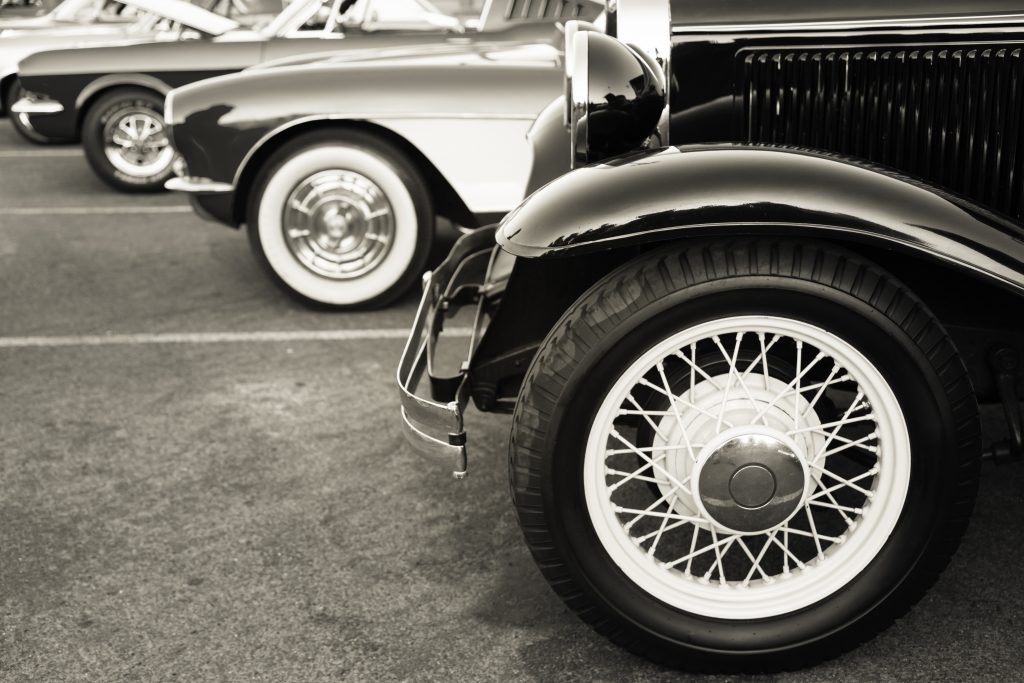 Historic downtown Sapulpa, OK is hosting the 32nd Annual Route 66 Blowout Car Show & Festival this year! There are over 1,500 cars to see and an event full of things for everyone. This includes food court vendors selling tasty treats like funnel cakes and corn dogs along with artisan craftsmen showcasing their beautifully crafted items. The sports zone will keep you active while shopping or eating at local restaurants in historic downtown Sapulpa make sure not to miss out on this fun-filled weekend event!
Street Car Takeover
September 10-11, 2021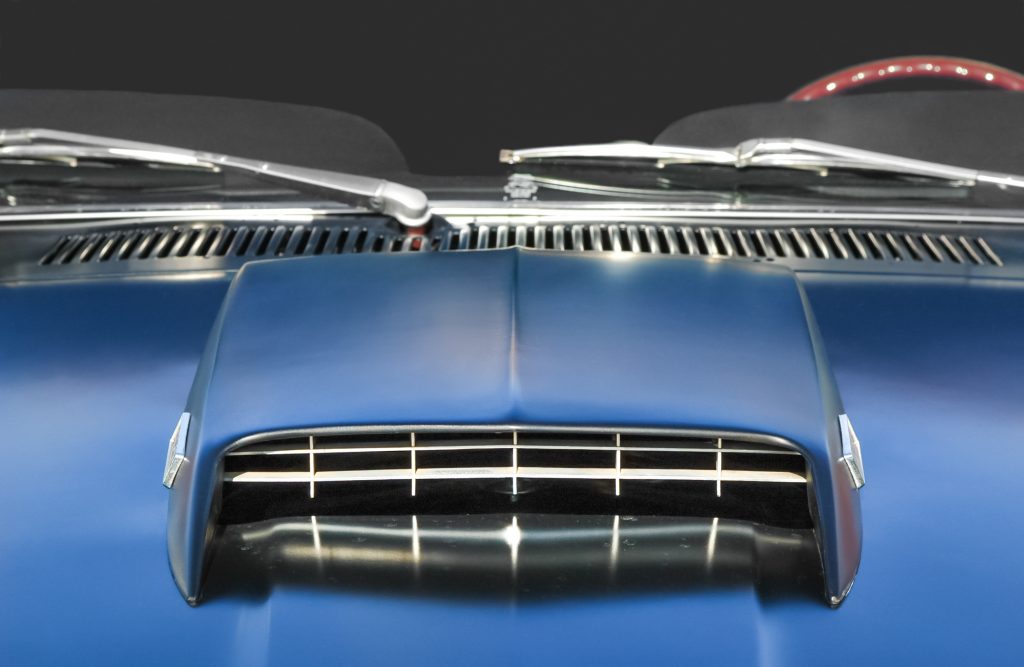 The Street Car Takeover Tulsa is coming up on September 10th-11th 2021 at the Raceway Park. The event will feature test n tune and a small tire shootout Friday, Sept 10th prepped by Jimmy Bradshaw with Sticky Mafia while Saturday will have roll racing from 11 am to 3 pm followed by drag racing until 11 pm, but if you're not into that, there'll also be a show n shine in the pits.
Monarchs on the Mountain
September 17-19, 2021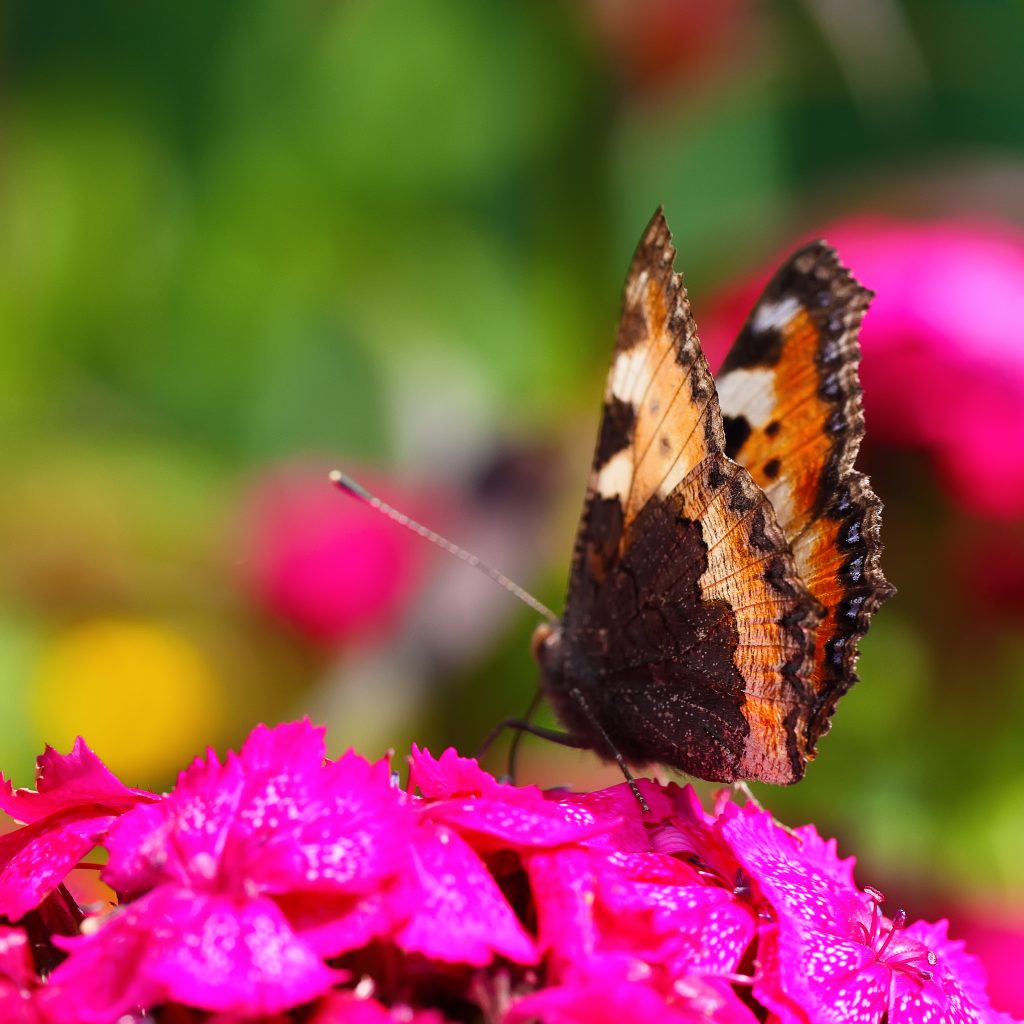 This year, the organizing committee is very excited to host another Mobile Migration activity. We're hosting it along with our Canadian and Mexican friends who also help care for migrating Monarch butterflies every year! This tri-country migration of Monarchs from their northern breeding grounds up through the Canada/US border will then travel south toward Mexico where they'll find refuge in an over-wintering ground called Oyamel Fir Forest: a nearly 3000-mile trip!
Mobile Migration Sept 17-19, 2021
Plant Sale & Festival – Sept 18, 2021
Planting Day – Sept 19, 2021
Jurassic Quest
September 10-12, 2021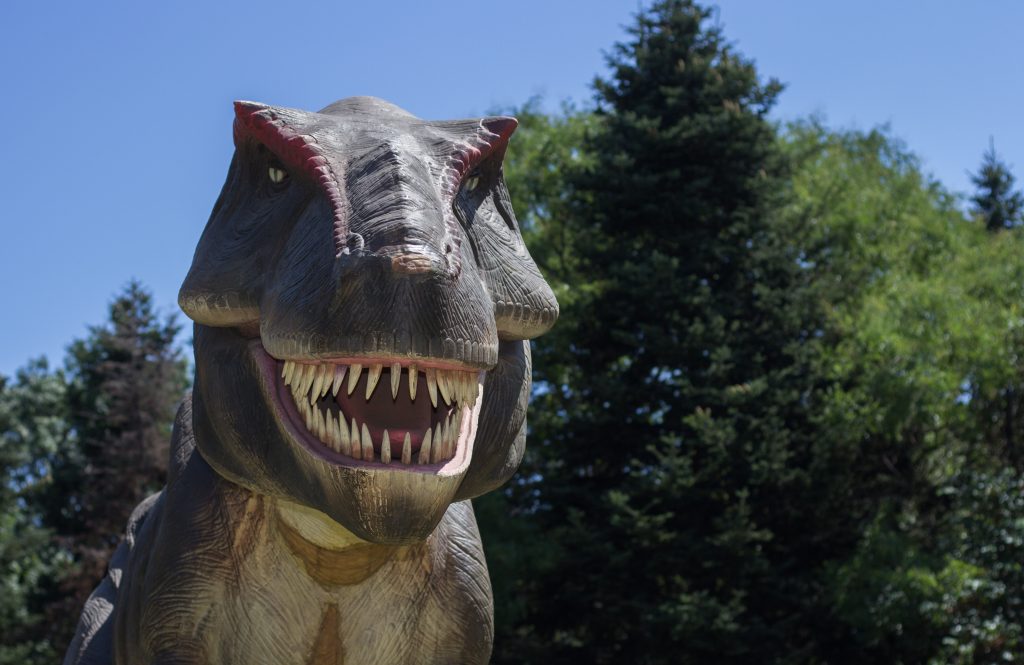 Jurassic Quest is the largest, most realistic dinosaur event in North America. Guests will experience what it was like to be among dinosaurs of all kinds as they walk through different periods during three showings at indoor venues across the continent. The only interactive dinosaur exhibit has over 100 life-sized animatronic dinos that are true replicas based on real fossils and paleontologists' research!
The new Jurassic Quest comes with over 70 life-like dinosaurs and animatronic dinos. It features scenes where guests can see the roaring, moving T. Rex, Spinosaurus, and Triceratops up close as they drive their own vehicles through a tour of realistic settings. The show also includes baby dinosaurs that greet visitors to bring big smiles to children's faces no matter what age you are at! Visitors will be guided by an engaging digital audio guide featuring entertainers who keep everyone engaged during the whole experience which is approximately one hour long.
Caribbean Vibes
September 25, 2021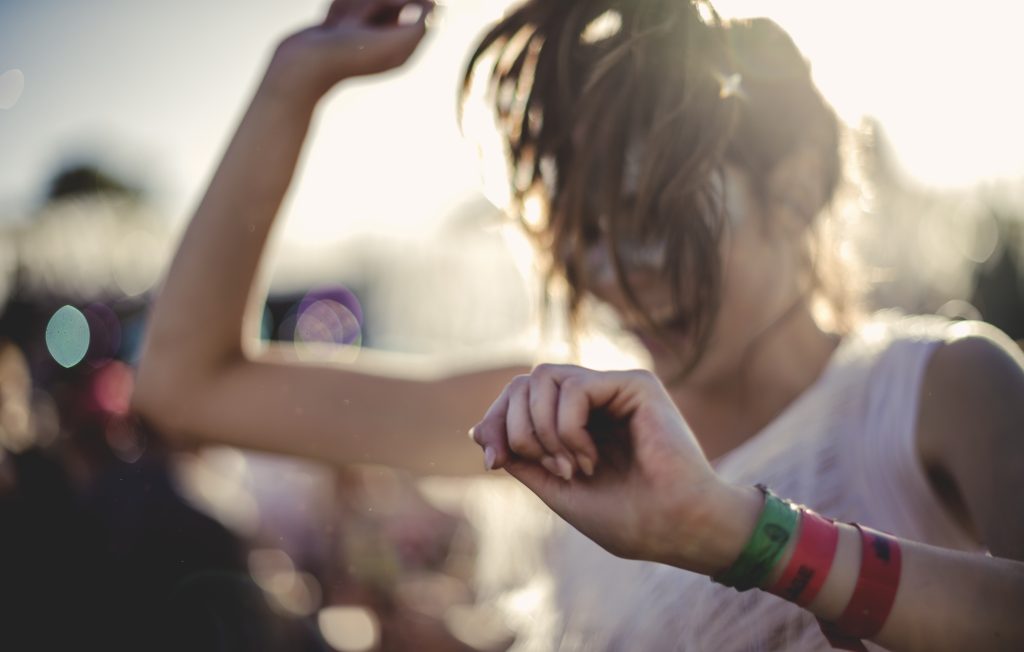 Reggae enthusiasts will enjoy the island atmosphere at Caribbean Vibes! Live Reggae music, food, and dancing can all be found in Tulsa this weekend. Visit Gathering Place to experience a unique reggae carnival with vibrant vibes that only exist here. Don't miss out on an action-packed day of paradise at Caribbean Vibes!
UScellular Movie Under the Stars
September 10, 2021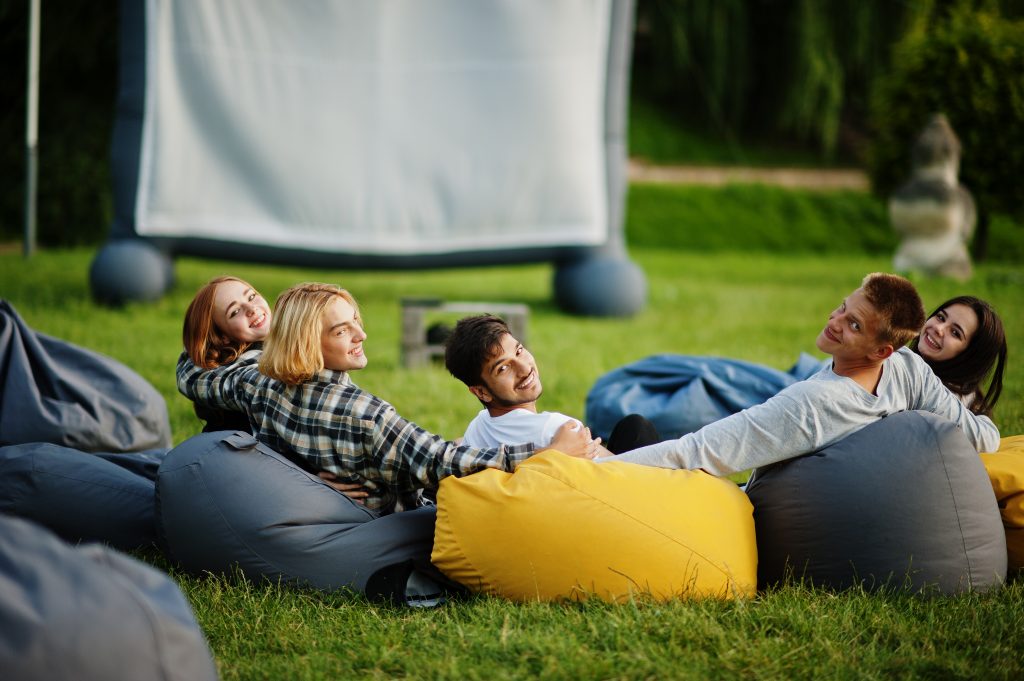 Visit drivein.uscellular.com to reserve your spot then round up the whole gang and join us for local snacks, trivia, and a nostalgic movie night under the stars with your family and friends.
Directions: Take S. Jackson Ave. to go east on W. 21st Street
Gates open at 6:15 pm, movie starts at 7:45 pm.
Come check it out! Outside food is welcome, so feel free to order from your local pizza spot and bring it in with you. We'll provide snack buckets filled with popcorn, nostalgic candies, and water for every car!
Cars/Trucks can back into their spots or face the screen for your preferred drive-in viewing experience.
*Spaces are limited, see official rules under each event registration.
Food Truck Wednesdays
September 08, 15, 22, 29, 2021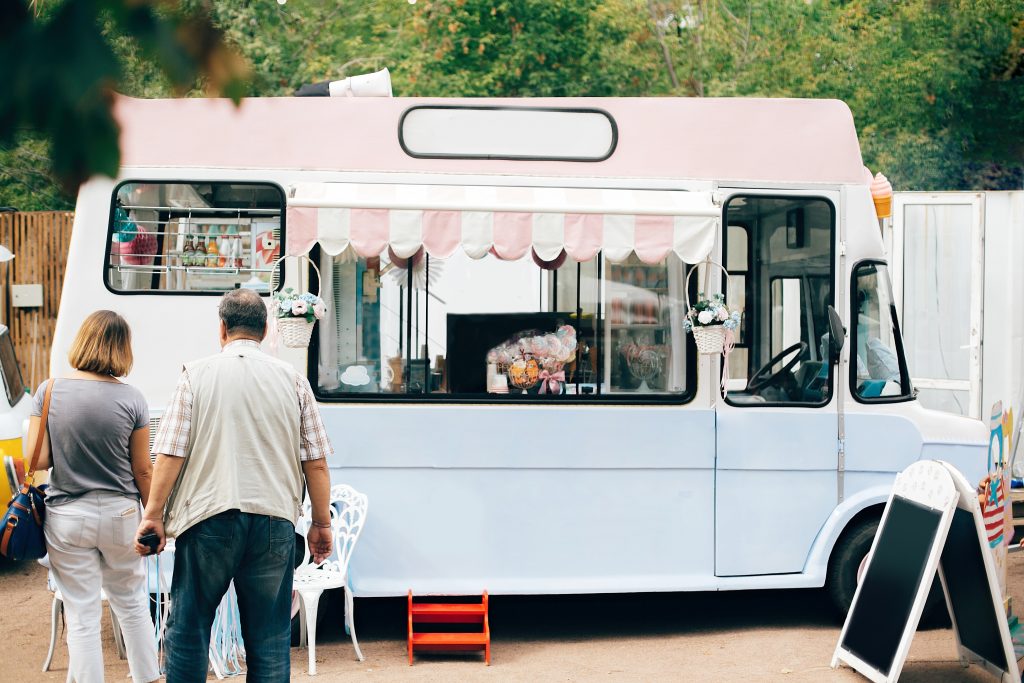 Get out of the office and shake up your lunch routine with a T-town favorite—Food Truck Wednesdays! Dine on local food at Guthrie Green every Wednesday from 11 a.m. to 2 p.m.
We'll have live music, delicious cuisine from the city's most popular food trucks, and fresh air each week. Trucks rotate weekly so come back for a different lineup of food trucks each day!
Visit Guthrie Green on Wednesdays to enjoy the best food truck fare around.
Mentalist
September 11, 2021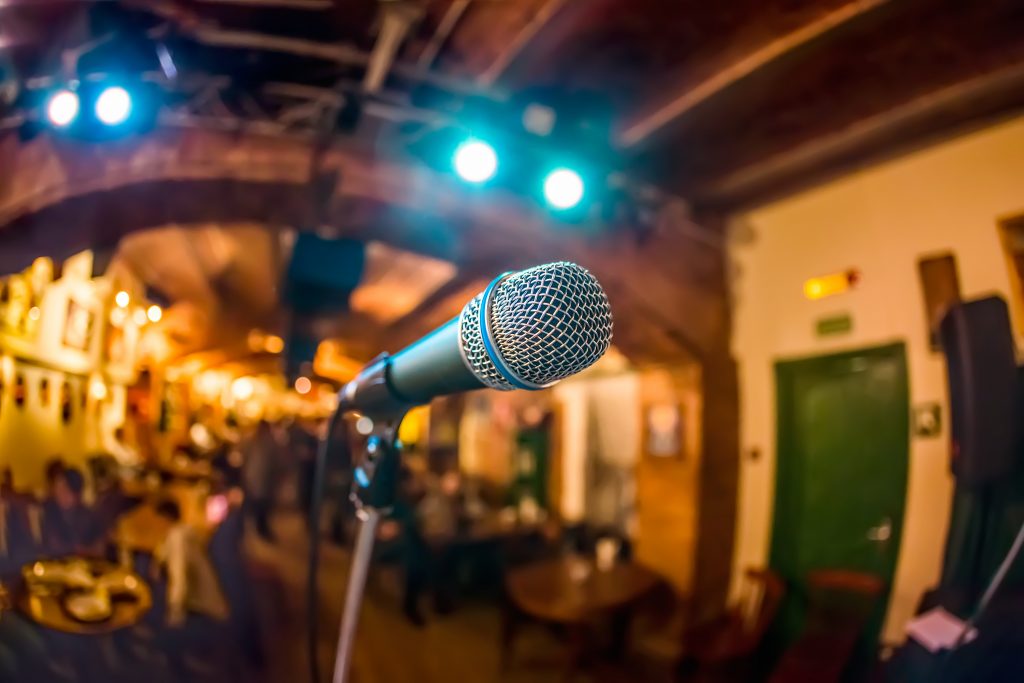 At the Comedy Club, audience member's minds will be blown as they watch Curtis The Mentalist take to the stage. His dark sunglasses and theatrical movements set an intense tone for his show, which he carries out with wild stunts like telling you what people are thinking about or where a person has traveled before drawing a picture of it in your head. He'll keep audiences laughing throughout his entire performance too!
The Mastermind Show is a must-experience evening of Comedy Club entertainment where you become directly involved. It's an unforgettable night that allows the audience to get their laughs at certain moments and then immediately turn into participants in others–an experience like no other!
Tulsa State Fair 2021
Begins Thursday, September 30, 2021, and runs for 11 days through Sunday, October 10, 2021.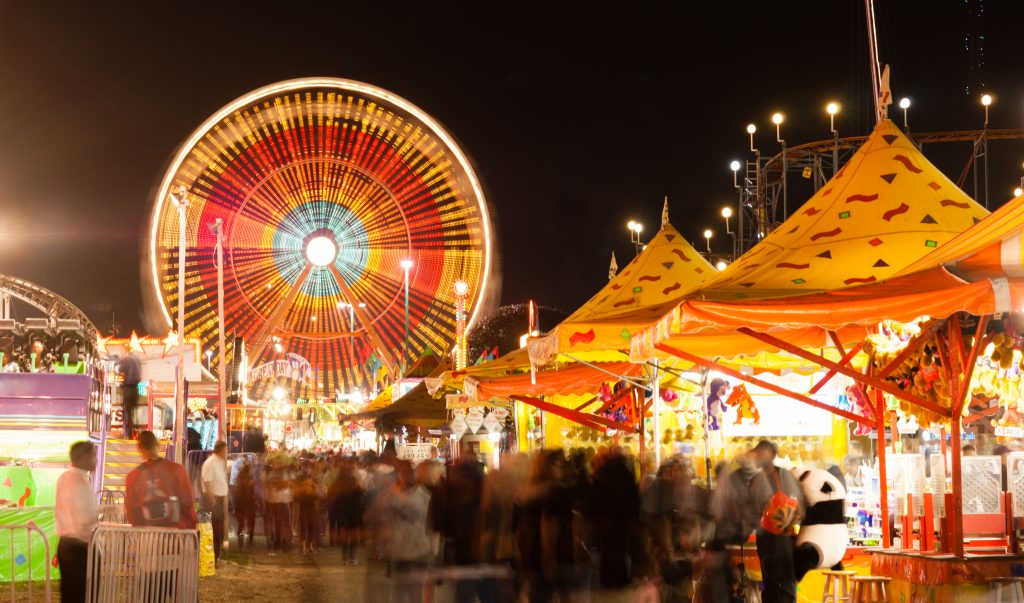 Fun for the whole family, the Tulsa State Fair is a tradition that provides entertainment and education. Celebrating its 100 years, you can ride the rides, purchase your favorite treats from vendors of all kinds, watch amazing animals at the livestock show, or even hear some great music at one of our free concerts!
There are also some incredible exhibits at the fair including art, photography, woodworking, and many more! The petting zoo is sure to be a hit with your children too.
The Tulsa State Fair has something for everyone in the family. Don't miss out on all of the fun!
Come visit the fair this year and be a part of interesting exhibits and shows that will delight all ages.
https://www.tulsastatefair.org/