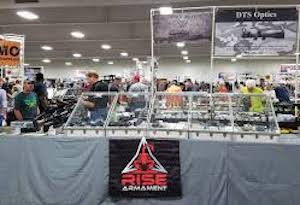 05 Feb

RK Gun and Knife Show

When: March 14, 2020 – March 15, 2020

Where: Tulsa Expo Square – Tulsa, Oklahoma

What: For more than 20 years, RK Shows have been known for their high quality gun and knife shows. This great reputation has helped them to grow in popularity. The RK Gun & Knife Show features antique, collectible, vintage and modern firearms. Come feel free to browse the many options, and possibly find a good deal!