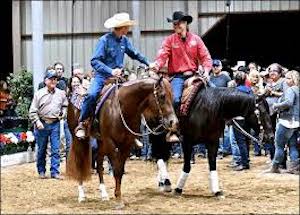 14 Jul

National Reining Breeders Classic

When: August 26, 2020 – September 6, 2020

Where: Tulsa Expo Square, Tulsa

What: Watching cowboys and cowgirls of all ages compete is such an exciting event, and the National Reining Breeders Classic is a prime opportunity to watch incredible equestrian skills filled with action. Come out to the Tulsa Expo Center and see riders guide their horses through spins, circles, and sliding stops as the gallop and canter around the ring. The Western Trade Show will be on site with some great vendors too! For more information, click here.