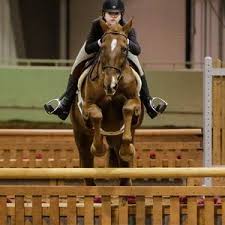 27 Sep

Hunter Jumpers Exhibitors of Oklahoma Fall Finale

When: November 21 – November 24, 2019

Where: Tulsa Expo Square – Tulsa, Oklahoma

What: Have you ever been to a horse jumping competition? If not, then this is the place to start. For four days, some of the best hunter jumpers in the state and surrounding areas compete by riding their horses over fences. It's thrilling, it's fun, and it's a great way to experience the tradition and customs of the English riding world.