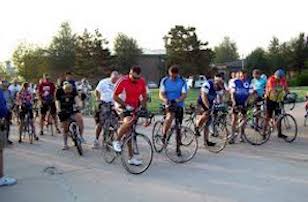 31 Mar

Cop Land Classic Bike Ride

When: May 16, 2020

Where: 6066 E. 66 Street North, Tulsa

What: The Cop Land Classic Bike Ride is such a special way to honor fallen officers in Tulsa. No matter what your riding skill level, you can choose between five Cop Land Classic bike ride routes. You can choose to ride the "67 to Life", "Escape Route 57", "Deferred Sentence 44", "The Felony 31" and "Misdemeanor 15." Feel free to choose whichever one fits you best! If you don't have a desire to ride a bike but still want to show your support, you can purchase the Cop Land Classic Bike Ride shirt.