06 May

Brookside Rumble & Roll

Where: Tulsa, OK

When: June 6th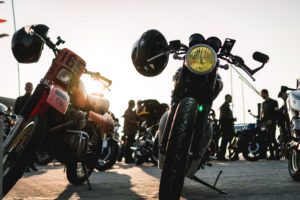 What: Another fundraising event that is a little cheaper to attend (It's free) is the Brookside Rumble and Roll. Come to see hundreds of motorcycles lining the streets to support and raise money for the Make-A-Wish Foundation. A motorcycle parade runs from the TU campus, through Cherry Street, and into Brookside.
Bring the family along to enjoy a street party, food trucks, and live music. It's a great party for a great cause. If you'd like to know more about the Brookside Rumble & Roll, click here.