Tulsa's Best Cold Weather Activities
As the countdown to the winter months continues to decrease, we find ourselves looking for cold weather activities to fill our weekends! Fortunately, Tulsa offers plenty of opportunities for fun, despite unpleasant weather. From museums to outdoor activities, you are sure to find a way to enjoy your time in Tulsa, regardless of the cold weather. Here are some great ways to enjoy Tulsa in the fall and winter months! 
1. Bundle Up to Explore Tulsa's Nature Scene
Fall provides some of the most stunning Tulsa backdrops. Don't let the drop in temperatures keep you from enjoying the outdoors! Bundle up, pack a few snacks, and explore one of Tulsa's hiking trails. From a pleasant stroll along the Riverwalk to a more strenuous hike at Turkey Mountain Urban Wilderness, there is something for every ability level!
In addition to the many hiking trails and paths, there are countless parks around Tulsa featuring Pickleball, Disc Golf, Rock Climbing, Biking Trails, and more! For the outdoor enthusiast, Tulsa has an extensive variety of open-air activities that can be enjoyed in all seasons. 
2. Visit the Oklahoma Aquarium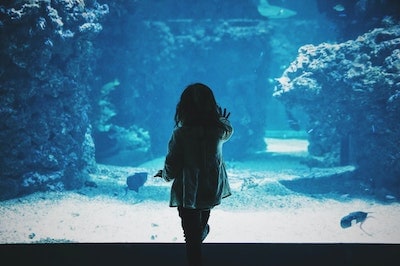 The Oklahoma Aquarium is a popular destination for locals and visitors alike. A great way to stay warm and dry during the cold winter months, the aquarium is open daily with the exception of Thanksgiving and Christmas Day. The Oklahoma Aquarium is constantly adding new exhibits to keep your visit exciting! In addition to their animal exhibits, the aquarium also offers animal encounters, virtual reality rides, a hurricane simulator, and more.
Not ready to leave the house just yet? The Oklahoma Aquarium offers an incredible at-home educational program for children of all ages that is updated daily.
3. Plan a Tulsa Coffee Crawl
If there's one thing we can't get enough of during the colder months it's coffee. Luckily, Tulsa is not lacking when it comes to coffee shops! And one of the best parts of coffee shops in fall? Pumpkin Spice Lattes! Next time you are looking for a fun cold weather activity, plan a coffee crawl to the many local coffee shops. Better yet? Visit several Tulsa coffee shops with pumpkin spice lattes to find the PSL that takes the cake!  
4. Jump Around at Sky Zone Trampoline Park
Whether you are 13 or 30, we all find ourselves with a little too much energy during the cooler months. A few hours at Sky Zone Trampoline Park will quickly solve that problem! Featuring countless trampolines, a ninja warrior course, trapeze, zipline, and more, you will never run out of opportunities for fun. 
Are you looking for a way to occupy your toddlers on cold days like today? Sky Zone offers Toddler Time every Tuesday and Saturday mornings where your kiddos can jump without interference from older kids (or adults).
You can find a complete calendar of upcoming events including glow nights, jump & craft events, and more on their website! Sky Zone is guaranteed fun for all ages. 
5. Go On a Shopping Spree
There is something to be said for retail therapy! Whether you are looking to purchase a few gifts for upcoming holidays or simply needing to get out of the house, Tulsa offers plenty of unique shopping opportunities. With so many locally-owned businesses, shopping in Tulsa is truly an experience. You can find a few of our favorite places to shop in Tulsa here.
Don't head home without stopping by one of the great local restaurants, breweries, or coffee shops to complete your shopping spree! After all, what is retail therapy without a tasty treat to finish the day?! 
6. Take a Step Back in Time At the Gilcrease Museum
We are privileged to have an abundance of museums in Tulsa. One museum that you certainly should visit is the Gilcrease Museum. Located just outside of Tulsa, the Gilcrease Museum is home to the world's largest collection of art dedicated to the American West. 
Founded by Thomas Gilcrease in 1949, the Gilcrease Museum stays true to its Oklahoma roots with over 350,000 items on display. Within the museum, you will find art from Albert Bierstad, Joseph Henry Sharp, Thomas Moran, and more. The rotating exhibits at Gilcrease Museum ensure that you will always have new things to look at! You can find a list of their current exhibitions here. 
If the sun is showing, throw on a jacket and explore the 23 acres of beautiful gardens on the property! Due to COVID, tickets must be reserved online before your visit.
7. Spend An Afternoon Volunteering in Tulsa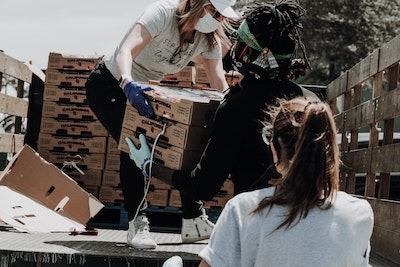 One of the best ways to contribute to the wellbeing of our community is to volunteer. Tulsa is home to many incredible organizations and ministries that work to improve the lives of members of our community. Volunteering can be fun! Grab a few friends and check out these great places to volunteer in Tulsa.
Volunteering can be a great way to use your free time to benefit our community. With opportunities at the food bank, Tulsa SPCA, and more, there is something that everyone can enjoy while making a difference!
8. Explore the Gathering Place
After living in Tulsa for so many years, we can sometimes forget about the gems that are right here in our backyard! The Gathering Place has earned a position as one of the 'Best New Attractions', 'World's Coolest Places',  and 'World's Greatest Places'. Grab a jacket and head down to the Gathering Place where you can enjoy activities like: 
Bird Watching
Scavenger Hunts
Biking Trails
Walking Paths
Gardens
Special Events
Playgrounds
And Much More!
With something to do in every season, the Gathering Place is a popular destination for both locals and tourists.
9. Plan a Tour of Tulsa's Unique Tourist Attractions
Speaking of tourists, Tulsa is home to countless tourist attractions! As locals, we often forget these destinations exist. If you are looking for a day full of cold weather fun, plan a tour of several unique attractions!
Some of the most unique spots around Tulsa include:
We have the historic Route 66 to thank for most of these famous attractions! With so much history surrounding our area, it's fun to experience it firsthand.
10. Enjoy Tulsa's Top Breweries
Looking for a more low-key way to spend your cool day? Tulsa is home to countless local breweries all featuring a unique atmosphere and menu! End your cold weather adventure with a stop at one of Tulsa's top breweries or plan a casual brewery crawl with a few friends to find the very best local brew.
Many of Tulsa's breweries feature great areas for conversation, indoor activities, or even extensive collections of board games! 
Planning a Day in Tulsa
Whether you have lived in Tulsa for years or you are planning your first visit, you are sure to find plenty to fill your day! Even in the cooler seasons, Tulsa offers plenty of opportunities for fun, regardless of your age! 
Are you visiting Tulsa for the first time? Check out this great reference for what to wear in Tulsa. If you are properly prepared for what the weather may hold, you will be able to more thoroughly enjoy your adventures! 
In addition to the cold weather activities included in this list, Tulsa is always bustling with fun events. You can find a comprehensive list of upcoming events in Tulsa here. From holiday festivities to concerts, plays, and everything in between, we keep. you in the loop regarding what's happening here in Tulsa. We hope you enjoy your time in our great city, whatever your day holds!