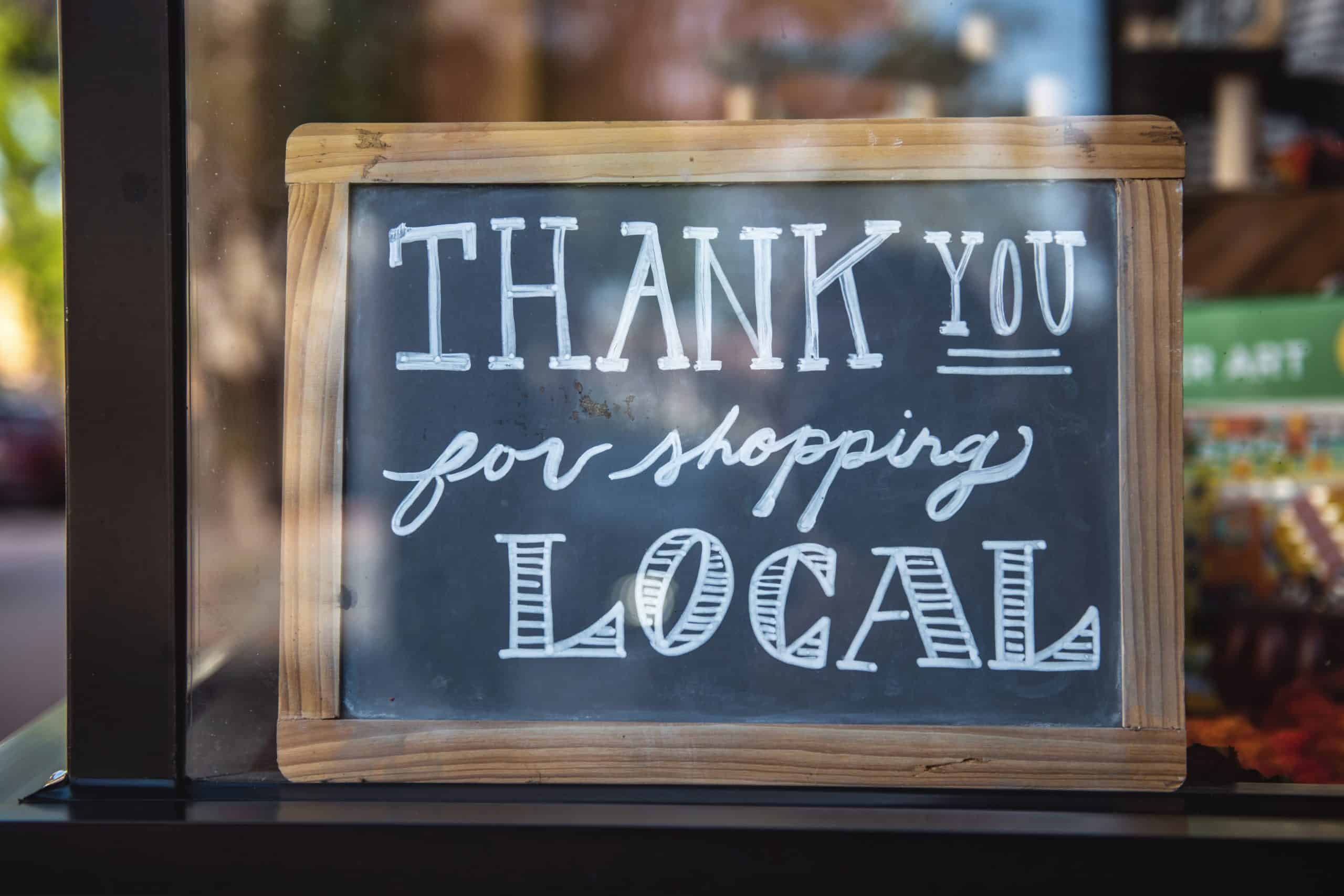 28 Jan

Tulsa Shopping Guide: Top Places To Shop! (Picked By Locals)

When it comes to unique shopping experiences, Tulsa is the place to be. Locally-owned small businesses of all types flourish within our community. This is largely due to the support provided to them by the people of Tulsa. At Discover Tulsa, we are passionate about supporting our local economy. One way we continue to do this is by supporting businesses that have been born within Tulsa.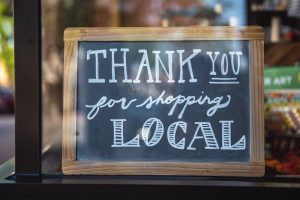 Because of the supportive community located in Tulsa, small businesses continue to pop-up throughout our community. We are proud to be home to many unique boutiques, salons, coffee shops, and restaurants.
In today's post, we are sharing a Tulsa Shopping Guide. This list includes 10 of our favorite places to shop (and hang out) in the Tulsa area. From clothing boutiques to souvenir shops, and cute gift shops to stores for lovers of the outdoors, our shopping guide is sure to include a little something for everyone!
1. The Haberdashery
The Haberdashery fills a unique need within the Tulsa shopping space. After noticing a lack of shops specializing in men's clothing and accessories, owner Justin Michael set out to create a change. His shop caters to anything the men in your life need to succeed. Any man regardless of age or style preferences will feel comfortable within the walls of The Haberdashery. 
In addition to carrying some of the most popular men's clothing brands, The Haberdashery also sells a variety of other items. A few of their most popular items include things like freshly roasted coffee beans, fine cigars, accessories, and grooming products. They even have an in-house barber! The Haberdashery is truly a one-stop-shop for men of all ages.
2. Made Boutique
One of the ways we can continue to support the growing economy of Tulsa is by investing in high-quality handmade products. Made Boutique provides a central location for makers throughout Tulsa to gain exposure for their unique products. They sell products from over 150 makers! Their carefully curated selection includes a wide variety of items including gifts, home goods, unique apparel, and accessories. 
3.Stash Apparel & Gifts
Stash Apparel & Gifts carry many incredible items such as baby & kids apparel, women's clothing, and a variety of gift items. However, our favorite part of this small shop is its unique and expansive collection of Oklahoma apparel. 
Show off your state pride in one of their trendy tees or comfy sweatshirts. They even carry merchandise specific to Tulsa! Pick up a few items to spice up your wardrobe at one of their two convenient locations in Tulsa.
4. Jenkins & Co.
A self-described "modern general store", Jenkins & Co. was founded by an interior designer who saw a need for easily accessible, high-quality home goods. They sell a small number of gift items and accessories. However, the majority of their shop is dedicated to unique, handmade items that can be used to add some life to your home or office. 
Beautiful pillows, artwork, and ceramics are just a few of the items that line their walls. At Jenkins & Co. you can be sure that you will find just the thing you need to complete the aesthetic in your space.
5. The Boxyard
The Boxyard is a unique shopping experience, a collection of shops housed within refurbished shipping containers. They are home to small shops and restaurants of all types. Every member of your family will be able to find a shop they can get excited about making a trip to The Boxyard an ideal weekend outing!
6. Blackburn Goods
Blackburn Goods takes great pride in its handcrafted leather goods. Heirloom quality pieces including jewelry, bags of all sizes, wallets, backpacks, and other leather accessories are all crafted with care. Their unique items make exceptional gifts. However, it's hard to leave their shop without something for yourself as well. 
7. The Gadget Co.
Anyone who loves the outdoors will quickly fall in love with The Gadget Co. An outdoors store that is passionate about Fly Fishing, they ensure that every item in their inventory will exceed your expectations. After over 30 years in business, they know the importance of providing their customers with easy access to high-quality outdoor gear and apparel. 
The Gadget Co. carries a wide variety of popular outdoor products including items for hunting, camping, fishing, hiking, traveling, grooming, and much more. If you're looking for a unique gift for that tricky person in your life who seems to have everything, make a stop at The Gadget Co. Their unique selection of products is sure to impress!
8. Ida Red General Store
Ida Red General Store is a must-visit shop for proud residents of the Sooner State. With items from apparel, home goods, souvenirs, unique gifts, and even food, Ida Red sells something for everyone. They also carry many unique items with which you can display your Oklahoma pride including an Oklahoma shaped cast iron skillet! Every Tulsa resident should stop in at Ida Red General Store to experience the unique assortment of items they have carefully curated.
9. Magic City Books
Book stores seem to be falling to the wayside with the increasing popularity of digital books. However, Magic City Books works hard to ensure this is not the case! They offer a wide variety of books that they carefully select to ensure that every individual can find a book to enjoy. 
In addition to the nostalgic feel that one experiences upon entering their shop, they also provide a unique event venue. In this space, they provide writing workshops, book discussions, author signings, and many other events to encourage interest and exposure to areas of the literary arts world. 
10.The Farm Shopping Center
Another unique shopping experience in the Tulsa area is The Farm Shopping Center. As a landmark in Tulsa, The Farm is home to more than 40 unique shops and restaurants. A wide array of businesses including locally owned boutiques, office spaces, national retailers, and delicious restaurants line the streets. 
11. Decopolis
If you're looking for a shopping experience that is truly one-of-a-kind, make a stop at Decopolis located in the Deco District of Tulsa. Decopolis boasts the largest selection of Route 66 and Tulsa Art Deco souvenirs. 
Across the street from the Tulsa Art Deco Museum, this shop is nothing short of entertaining. While you are there, ask about their bustling events calendar featuring things such as yoga nights, museum tours, and farmers' markets! 
12. LivyLu
LivyLu is a must-stop-shop for game day apparel! Fans of The University of Oklahoma, Oklahoma State University, The University of Tulsa, and Oral Roberts University will be thrilled at their unique selection of apparel! They also have a carefully curated selection of other unique clothing pieces as well as home goods.
13. Buck Atom's Cosmic Curios on 66
Buck Atom's Cosmic Curios is a truly unique experience. This tiny shop which was once a gas station along Route 66 has been transformed into a fascinating shopping experience. With an ever-changing selection of apparel, gifts, toys, and artwork, you are sure to find something new during each visit!
14. The Nest on Cherry Street
Recently expanding into a second area location, The Nest on Cherry Street is the place to go if you are looking to add a cozy atmosphere to your space. Their hand-poured candles are likely their most popular item, with customers driving from all around Oklahoma to purchase one!
In addition to their specialty candles, The Nest also sells many home decor accessories to add a special touch to any living space. The selection they have so carefully curated makes this store a great place to shop for unique gifts that will show how much you value those you love.
15. Retro Den
Retro Den provides a space in which you can find one-of-a-kind pieces including vintage furniture, housewares, plants, gift items, and so much more! Their bright space is incredibly inspiring. In addition to their incredible selection of home goods, Retro Den also provides studio space in which they host many events. 
On their events calendar, you will find sewing classes, calligraphy workshops, and other crafting opportunities that will stretch and grow you in new ways. 
Shopping in Tulsa
There are many more boutiques, shops, and locally-owned businesses that call Tulsa home. Unfortunately, time does not allow for us to feature each of them individually. As a resident or visitor in Tulsa, you can do your part to support the local economy by visiting a locally-owned small business for your shopping needs. 
As you visit these small businesses, you will be astonished at the care and attention that has gone into the design of the space and the products that they each offer. Locally-owned businesses such as the ones included in our Tulsa Shopping Guide are paving the way for up-and-coming entrepreneurs in our community.
With a variety of fun, unique, and practical shops, Tulsa is on track to become a popular shopping destination. In addition to many unique shopping experiences, we are also proud to be home to many top-notch coffee shops and delicious restaurants making Tulsa a must-see destination. Make Tulsa your next vacation or destination and experience our unique culture for yourself!
Thank you for reading Discover Tulsa! Click here to return to the home page.