Tulsa's Best Coffee Bars
Coffee shops are a fantastic way to get away from the fast-paced world in which we live. They provide a chance to reconnect with old friends, start fascinating conversations with strangers, and, of course, drink a hot beverage. No matter what the reason, they are a special kind of place.
Many people try several different places to find the one they really feel comfortable in. If you're still on the lookout for the best one in Tulsa, you are in luck! In this article, we will share some of our favorite spots to grab a coffee in Tulsa. Maybe you will find a new favorite!
Tulsa's top 7 coffee bars to enjoy :
Rocket Brothers
The Collaborative Coffee & Wine Bar
Cirque Coffee
Gypsy Coffee House
918 Coffee
Foolish Things Coffee Company
Triangle Coffee Roasters
These shops are guaranteed to leave a good impression has they have rave reviews on Google. Let's talk more about why these shops made the cut and everything you need to know to visit them yourself!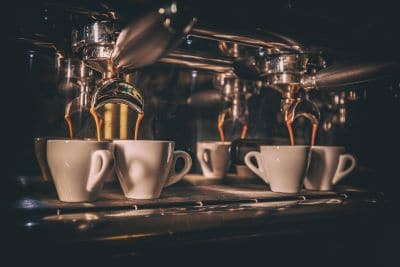 1. Rocket Brothers
We love Rocket Brothers Espresso Coffee Shop for a casual drive-thru experience. They also offer a variety of other treats along with iced teas and hot chocolate.
If you have family in tow and need a quick and easy coffee grab (that also offers something for the kids) then this is your place! It is also one of the few coffee shops open past 5 pm.
This shop is also a local shop that's been serving Tulsa for years, they say it best – "As a local family-owned and operated company, with ancestry dating back to the Trail of Tears and the Oklahoma land run, Rocket Brothers is proud of its heritage and seeks to honor its roots."
Make sure to check out their Facebook page for fun giveaways, and business updates! You can also check out their amazing google reviews like this recent one from Miss Autumn, "Love love love this location. The ladies are so sweet to my children and make it a whole experience every time we come. My kids love the kid cream coffees they do."
Hours Of Operation
Monday – Saturday: 6:00AM – 9:00PM
Closed Sunday
2. The Collaborative Coffee & Wine Bar
The Collaborative Coffee & Wine Bar made the list because it is so much more than a coffee bar! They offer a cool, relaxing environment for any needs you have. They also offer curbside pickup and even cater!
We love what they say on their website, "A Positive + Creative Space Focused On Uniting & Supporting All Things Good. Whether you are looking for a place to have your next meeting, grabbing a coffee-to-go, or enjoying some time with friends, we've got the place for you."
Some other perks of this shop include a customer rewards program, local artist performances, and a wine cellar. We also love the chic and inviting environment complete with a cozy outdoor seating area.
Be sure to follow them on Facebook And Instagram to participate in giveaways and get more information on their delicious menu items!
Check out this google review among many others left by Stephanie, "Love love love the atmosphere. Everything down to the forks and plates – I love the silverware! It has like a weight to it… If that even makes any sense? Coffee is superb, great flavor and the espresso is nice and stout. The cinnamon roll was perfectly flaky and gooey. I'm so excited to try that wonderful-looking pumpkin cookie!"
Hours Of Operation
Monday – Thursday: 7:00 AM – 5:00 PM
Friday – Saturday: 8:00AM – 7:00PM
Sunday: 8:00 – 5:00PM
3. Cirque Coffee
We love Cirque Coffee Roasters for many reasons but one of those is that the interior is so eclectic and interesting! With a warehouse/industrial feel, there is a lot to look at!
From their site, "Cirque exists for people who enjoy good coffee. It's truly that simple. There's room for the coffee geek, the occasional enthusiast, and the newcomer who just wants their coffee to be good and be delivered quickly. We have put a lot of thought and effort into how we do things so that we can provide you with a great beverage, every time. All that means for you is that you can expect to enjoy some coffee with us. We're glad you're here."
We have always enjoyed coming here and especially love that they have beans you can buy and take home! We're not the only ones who love this place.
Check out this google review from Darion, "Just got a chilled apple cider latte and it was so amazing the environment is open and inviting. The decor was comfortable and relaxed. They use the QR code for the menu which was nice. And they have wifi to bring your laptop or tablet with and get those last-minute assignments done. It's everything you would want out of a coffee shop."
Hours Of Operation
Tuesday – Sunday: 9:00AM – 3:00PM
Closed Monday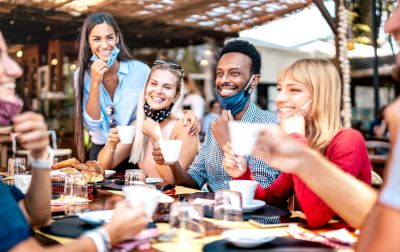 4. Gypsy Coffee House
If you've lived in Tulsa long, you have likely heard about Gypsy Coffee House. Serving the area for 20 years, they never seem to disappoint! Not only is their coffee great, but the unique atmosphere will also give you a fun place to hang out for a while.
We also love their full menu and open-mic nights. They are also one of the only coffee shops open really late! The history behind the building itself is so interesting too so make sure to ask about it next time you visit.
Among their many 4.5+ star reviews on Google, you will find this one by Alexandra, "One of my favorite places to visit in Tulsa since I've been a kid! It's such a cool place for meetings, hangout sessions, getting homework done, or just hanging out by yourself. My favorite coffee shop in Tulsa! ❤️ A must try! Plus now they have a 420 friendly patio, and a dispensary upstairs – but even if you're not into that, it's not included in the coffee shop!"
Hours Of Operation
Monday: 8:00AM – 10:00PM
Tuesday – Thursday: 8:00AM – 11:00PM
Friday: 8:00AM – 2:00AM
Saturday: 9:00AM – 2:00AM
Sunday: 9:00AM – 10:00PM
5. 918 Coffee
We love 918 Coffee, a local place that offers indoor and patio dining! We also love their full menu that includes many keto and vegan options for any time of day.
In their own words, "We pride ourselves on providing organic, fair trade tea and coffee. We work with local dairy suppliers and bakeries to source the freshest, highest-quality offerings." They recently shared a video highlighting a bit of their story, check out their Facebook page and give it a watch!
And if you haven't caught on yet, every shop on this list has hundreds of raving Google reviews, 918 Coffee included! We love what Lauren had to say about her visit, "Loved this place! I'd been wanting to come in previously and am so glad I did! Got the meal deal and it was great! Vegans, veggies, coffee, and tea lovers, THIS PLACE IS FOR US!!!"
Hours Of Operation
Monday – Sunday: 6:30 AM – 8:30 PM
6. Foolish Things Coffee Company
Foolish Things Coffe Co. is another cool place to hang out with friends or have some quiet time alone while sipping some coffee or tea. Instantly feel at home in this spacious coffee shop with comfortable and warm decor. They offer simple bakery items that pair well with coffee, made fresh in-house, they are delicious!
We love this segment from their mission statement that really shines through while you're visiting. It states, " It is our hope that this simple café will be a means through which you engage humanity personally and corporately. It is conversation and relationship that distinguish civilized humanity from animals and barbarians …. Join us as we stop to brew, sit, sip, and savor. We challenge you to be agents of change, to help recover that which distinguishes us. Some call it foolish. We know it is."
And of course, we're not the only ones obsessed with this coffee bar! Check out this review from Kamper Cooking, "A nice, hip, little place in downtown Tulsa. Their coffees are a step up from their competitors. Definitely a must-try for a specialty drink!"
Hours Of Operation
Monday – Saturday: 8:00AM – 3:00PM
Closed Sunday
7. Triangle Coffee Company
Triangle Coffee Company is perfect for those wanting a quiet and smaller place to get your morning coffee. Serving all the classics and plenty of specialty drinks, there is something on the menu for everyone!
We especially love their sandwiches and yummy pastries. Tons of natural light and comfortable seating if you catch them when they're not busy.
Although this is considered to be a newer coffee shop in the Tulsa area, they have plenty of 4.5+ star reviews from happy customers! See what Amber had to say, "Triangle is such a great shop to come in and work or hang! It's a lovely environment with an open feel. This place feels like home! I love the minimal decor, and the coffee is great! Highly recommend you come spend your day here!"
Hours Of Operation
Monday – Friday: 8:00AM – 2:00PM
Saturday – Sunday: 9:00AM – 4:00PM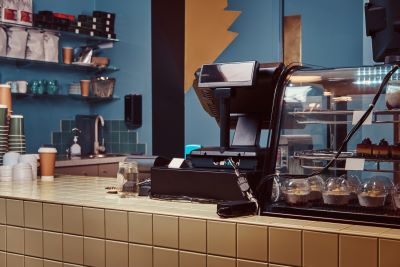 What Makes A Coffee Shop Great?
As you can see from this article, there are a few things that we feel make a coffee shop stand out! The two most important things to us are their atmosphere and the quality of coffee they brew. We want a place that is cozy, warm, and inviting.
You want a place that has plenty of seating in case they are a bit busy. Even if you're not wanting to hang out for hours on end, it's nice to have somewhere you can fit in where you're not being rushed out.
We also love and appreciate the shops that have a friendly staff and a wide variety of quality coffee, tea, and vegan/gluten-free options.
Why Weren't Chain Stores On The List?
You may have noticed that a few popular coffee places like Starbucks And Dunkin' weren't included on this list, why? Well, it's not that you can't get a good cup of joe at those places too, we just love shopping small!
Supporting local Tulsa businesses is important to us. We love knowing where our money is going and the work these shops put into what they do! Supporting a small, local shop will also directly help your community so try to keep that in mind for your next coffee run!
No matter what type of coffee shop you enjoy, we hope that this list helps you to discover a place that will become your new favorite coffee hangout!