8 Things To Do in Oklahoma
When I first moved to Oklahoma from Colorado, I was a little unsure about what to do for fun. After I did some research, however, I quickly realized that Oklahoma has plenty of exciting activities to offer.
So, what are eight unique and fun things to do in Oklahoma? You can visit Woolaroc Museum and Wildlife Preserve, the Wichita Mountains, the National Wrestling Hall of Fame and Museum, historic Route 66, Riversport Adventure Park, a Native American powwow, the Philbrook, and a college football game.
Each of these provides a variety of unique and fun experiences for visitors and Oklahoma residents alike.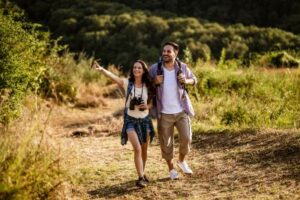 Eight Must-Do Oklahoma Activities
Whether you're just visiting Oklahoma or you've lived here your whole life, there are plenty of fun things you can do to take in a natural beauty, history, and culture of the state.
1. Visit the Woolaroc Museum and Wildlife Preserve
Oilman Frank Phillips built a ranch retreat in northeastern Oklahoma in 1925, and today it serves as a unique art museum and wildlife preserve. Visitors can take in the vast collection of Western art and historical artifacts before they head out to experience the wildlife preserve. The preserve features domestic animals like bison and deer, but you can also spot water buffalo, ostriches, and even zebras, among many other species.
2. Hike the Wichita Mountains
Contrary to popular belief, Oklahoma does have some mountainous regions. The Wichita Mountains are located in southwestern Oklahoma, and they offer visitors a chance to hike, rock climb, camp, and more. The area is home to many unique plants and animals, including American bison and longhorn cattle.
3. Visit the National Wrestling Hall of Fame and Museum
Whether you're a wrestling fan or not, the National Wrestling Hall of Fame and Museum in Stillwater is worth a visit. The museum covers the history of wrestling as well as famous wrestlers and exhibits featuring the diversity of the sport. Visitors can see Olympic gold medals, watch historic NCAA championship matches, and learn more about this exciting sport. If you time it right, you may even be able to go watch an Oklahoma State University wrestling match as well.
4. Drive Historic Route 66
Oklahoma is home to a large stretch of the iconic Route 66, which runs from Chicago to Los Angeles. The route takes you through small towns, fields, and forests, and there are plenty of opportunities to stop and take in the sights. You can also find many Route 66-themed attractions along the way, like the Arcadia Round Barn, the Blue Whale of Catoosa, or the Pops restaurant.
5. Check out the Riversport Adventure Park
The Riversport Adventure Park in Oklahoma City offers visitors a chance to white water raft on an exciting manmade course as well as kayak, zip line, rock climb, and more. The park is located on the banks of the Oklahoma River at the edge of downtown Oklahoma City, and it's a great place to spend a day if you're looking for some outdoor adventure.
6. Experience a Native American Powwow
The powwow is a celebration of Native American culture, and it features dance competitions, traditional food, and artwork. Most powwows are open to the public, so take advantage of these opportunities to experience the cultures of a few of the Native American tribes in Oklahoma. There are many powwows held throughout the state, so you can find one that works best for you and your travel plans.
7. Visit the Philbrook Museum of Art
The Philbrook Museum in Tulsa is located in a beautiful Italianate villa, and it has a vast collection of art from around the world. In addition to its permanent collection, the Philbrook also hosts many temporary exhibitions. Even if you aren't interested in art, the Philbrook mansion's extensive gardens are worth a visit, especially in the spring and summer when the flowers are in full bloom.
8. Go to a College Football Game
Oklahoma is home to some of the most exciting college football games in the country, and attending a game is a great way to experience the state's culture. The University of Oklahoma Sooners play in Norman and the Oklahoma State University Cowboys play in Stillwater, and both teams have dedicated fan bases that make these games an exciting, can't-miss experience. Even if you're not a football fan, you can still enjoy walking the historic campuses or going to another sporting event.
These are just a few of the unique and fun things you can do in Oklahoma. Whether you're looking for adventure, history, or art, you'll find it in this state.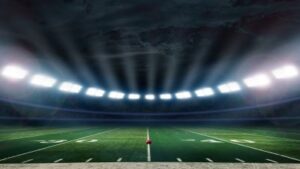 Additional Uniquely Oklahoman Attractions
Once you've crossed these first eight Oklahoma activities off of your list or if you need some more to weave into your trip, there are a few more you can do as well.
Explore the Gathering Place: The Gathering Place is a 66-acre riverfront park in Tulsa that is the largest park to ever be built with private funds. The grounds include a boathouse, playgrounds, a nature walk, an outdoor amphitheater, and more.
Visit the Outsiders House Museum: If you find yourself in Tulsa, you can visit the house used in the filming of The Outsiders movie and the museum dedicated to the book and film.
Spend a weekend in Broken Bow: Broken Bow is a town in southeastern Oklahoma that is surrounded by the natural beauty of the Ouachita Mountains. The town is a great place to go hiking, camping, boating, or just get away from it all.
Visit the National Cowboy & Western Heritage Museum: This museum in Oklahoma City is dedicated to preserving the heritage of the American West. The museum has a collection of Western art and artifacts, and it also hosts events throughout the year.
Stop by The Oklahoma City National Memorial & Museum: The Oklahoma City National Memorial and Museum commemorates the lives lost in the terrorist bombing of the Alfred P. Murrah Federal Building in 1995. The museum tells the stories of those who were killed, those who survived, and those who responded, and it is a moving tribute to the victims and their families.
The Pioneer Woman Mercantile: The Pioneer Woman Mercantile is a store in the small town of Pawhuska that sells home and kitchen merchandise. The store also has a deli, a bakery, and a restaurant, and there is a boutique hotel and a variety of other restaurants in town as well.
These are just a few of the many unique and fun things to do in Oklahoma. With so much to see and do, you'll never be bored in this great state.
Get to Know Oklahoma's Major Cities
When you're planning a visit to Oklahoma, it's helpful to know a little about some of the state's most prominent cities.
Oklahoma City is the state capital and the largest city in Oklahoma. The city is home to a thriving arts scene and a variety of museums and restaurants as well as the National Cowboy & Western Heritage Museum and the Oklahoma City National Memorial & Museum.
Located in northeastern Oklahoma, Tulsa is the second-largest city in Oklahoma, and it's known for its art deco architecture, its abundance of green space, and its vibrant music scene. Tulsa is also home to the Philbrook Museum of Art and the Gathering Place.
Just south of Oklahoma City, Norman is home to the University of Oklahoma. It has a thriving arts and culture scene and is home to a variety of shops, restaurants, and cafes, as well as exciting college football games and other sporting events.
Stillwater is a small town in northern Oklahoma that is home to Oklahoma State University. The college town is known for its tight-knit community, exciting college football games, and abundance of bars and restaurants. It is also home to the National Wrestling Hall of Fame and Museum.
Whether you're looking for a weekend getaway or a week-long vacation, Oklahoma has something to offer everyone. With its unique blend of history, culture, and natural beauty, the state is an ideal destination for travelers from all over the world.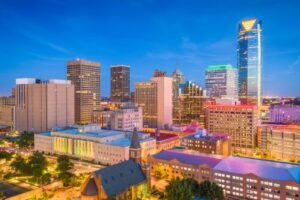 What is the weather like in Oklahoma? Oklahoma weather can vary greatly depending on the time of year. The average high temperature in the summer is around 90 degrees Fahrenheit, and the average low temperature in the winter is around 30 degrees Fahrenheit. However, temperatures can reach well above 100 degrees Fahrenheit in the summer and below 20 degrees Fahrenheit in the winter. Oklahoma also experiences a fair amount of rainfall, so it's a good idea to pack an umbrella or rain jacket when visiting the state.
What is the best time of year to visit Oklahoma? The best time of year to visit Oklahoma depends on your interests. If you're looking to enjoy the state's outdoor attractions, the spring and fall are ideal times to visit, as the weather is mild and there is less chance of rain. If you're interested in taking in the sites and sounds of the cities and museums, the summer months are a great time to visit, as there are many events and festivals taking place. If you don't like the heat, however, winter has plenty to offer as well and often brings fewer crowds.