If you are a dog owner who strives every day to help your dog stay healthy through proper nutrition, exercise, and regular visits to the vet, you may want to consider professional grooming as another part of your dog's health routine. While you may prefer to groom your own dog, making the transition to a skilled professional for all of your dog's grooming will also help maintain their overall health with services such as nail trimming, ear cleaning, and teeth cleaning.
Get to Know The Top Dog Groomers In Tulsa
We know that selecting the right dog groomer for your dog may seem like a daunting task, but it doesn't need to be. Aside from asking friends and family members for recommendations, you can also search online for AKC Professional Groomers in your area or read through our list of the top ten groomers in Tulsa to begin your search. Of course, you don't have to take our word for it. A quick visit to the groomer and a few questions about the groomer's core values and techniques will help set your mind at ease before making your final selection.
Looking for even more ideas for pampering your pet? Check out these beautiful custom dog crates!
Doggie D'Tails by Karen
Doggie D'Tails by Karen offers luxury pet services including a bathing and grooming salon, boutique, dog and cat daycare, dog and cat boarding. Owned by David and Karen Green, they have been in business for over thirteen years and believe every pet deserves to be pampered. They offer grooming services including bathing, ear cleaning, hair removal, gland expression, nail cutting and filing, blowout and style, low shed treatment, face, and feet trim.
Available a la carte items are medicated shampoo, tea tree/oatmeal shampoo, flea and tick baths, peppermint for arthritic dogs, deep sea mud baths, and ferminating (aka de-shedding). Call Doggie D'Tails by Karen for more information on all their luxury services.
Glamour Paws
When you choose Glamour Paws for your dog's next groom, you will be blown away by their friendly staff and dog-loving atmosphere. Your dog will enjoy full grooming services in a clean environment. Conveniently located at 81st & Sheridan and open from 8am – 6pm, the staff at Glamour Paws is committed to meeting your needs even if it means staying after hours at times. Contact Glamour Paws to schedule an appointment today!
Aurora Kennel
Dedicated to providing only the finest in professional grooming and boarding services, Aurora Kennel has two locations that have maintained a reputation for integrity for over 40 years. Although first established in Oshkosh, Wisconsin by Arlene V. Mueller, her daughter, Julie L. Mueller soon followed suit with the opening of the Tulsa location in 1990.
All groomers, bathers, and brushers are trained and supervised by Aurora Kennel. As a full-service kennel, you will enjoy the flexibility to leave your dog for the day and the confidence in knowing your dog gets proper exercise in an enclosed area. Contact Aurora Kennel to make an appointment and learn more about their services.
Pooches
If you are looking for a groomer that loves dogs like no one else, Pooches is the place to go. Owned by Lawanna Smith, CPDT, and Nancy Werhane, CPDT, Pooches offers premier dog daycare, training, boarding, and groom center.
The goal of the owners is to provide a full-service offering to help all dogs and owners maintain a happy healthy relationship and lifestyle. Located right off I-44 and 41stst., dog owners will also be able to purchase Wagology supplies, food, and toys. Call Lawanna or Nancy to make your appointment today.
Woodland West Pet Resort
Conveniently located on an 80-acre estate just off Highway 75 on Jenks Road, Woodland West Pet Resort has offered high-quality pet resort services since 1989. Professional groomers are available for all grooming services including a massaging bubble bath and facial, ear cleaning, manicure, and gland expression. All pets are blown dry, brushed, and sprayed with designer perfume. Your dog will even get a bow or bandana to show off their new 'do! Contact Woodland West Pet Resort to find out more!
Sloppy Dog Wash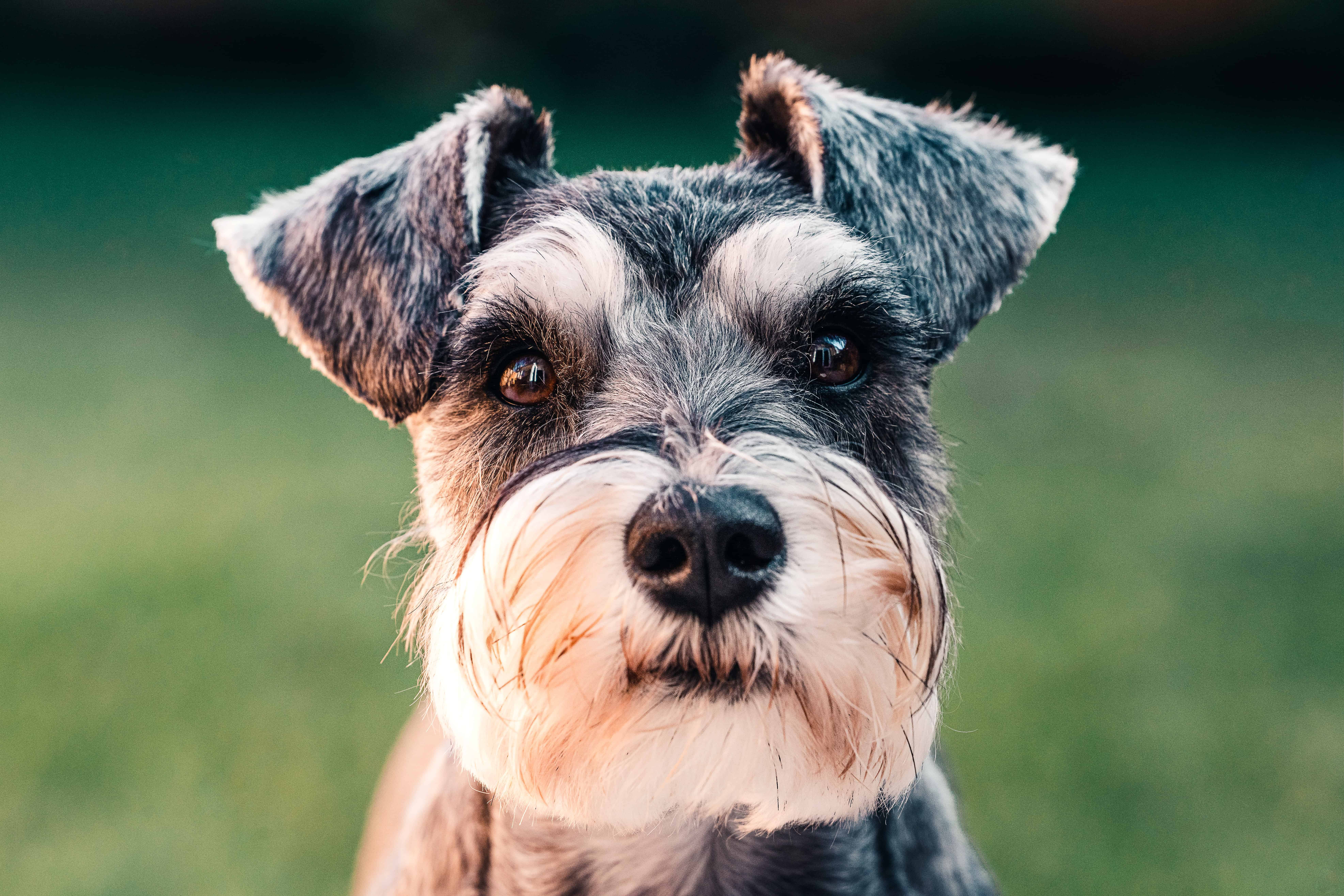 Grooming dogs since 2006, The Sloppy Dog Wash has a full-service basic wash starting at $23 for short hair dogs under 12lbs. The basic wash includes a wash, brush out, and ear cleaning. For long hair dogs over 100lbs, the basic wash starts at $53. There is also a DIY dog wash available for $20.
DIY washing stations come complete with shampoo, conditioner, a blueberry facial, towels, aprons, and a forced-air dryer. Once your dog has completed his wash, you can reward him with a new treat or toy available for purchase. Find out about all the Sloppy Dog Wash has to offer by contacting them today!
Veterinary Associates
Veterinary Associates is a fully operational animal hospital located at 71st & Sheridan. They focus on providing their patients with personalized and compassionate care. Along with groom services, Veterinary Associates offers boarding and full kennel staff to care for your dog while you are away.
Grooming services include ear cleaning, gland expression, bathing, coat brushing, and shearing. Groomers will also make recommendations for the proper tools to use for your pet's coat type. Reach out to the staff at Veterinary Associates to get more information on grooming services.
Good Shepherd Veterinary Hospital
If you are looking for a veterinary hospital that offers state-of-the-art services in a caring atmosphere, Good Shepherd Veterinary Hospital is the place for you and your dog. There your dog will experience a full-service pet hospital with a mission to provide the highest standard in veterinary care.
Along with on-site grooming, Good Shepherd offers surgical, dental, and wellness veterinary care. Services include an in-house pharmacy, lab, digital x-ray, Ultrasound, and boarding facilities. Good Shepherd Veterinary Hospital is a privately owned business that makes patient care their top priority. Call them today and schedule your appointment.
Paws on Pearl
Paws on Pearl is a cage-fee facility located in the Historic Pearl District of Tulsa. Here, dogs socialize with other dogs during their stay. Paws on Pearl was voted Best in the World in Doggie Daycare/Boarding by Tulsa World in 2019 as well as the winner in Pet Boarding and Pet Grooming in TulsaPeople's A-List Reader's Choice for 2020.
Prices start at $25 for a full bath, nail clipping, ear cleaning, and gland expression. Prices for a full groom including a full haircut start at $40. Walk-ins are welcome based on availability. Call Paws on Pearl today to find out more about their services.
The Barking Lot
Voted Tulsa's Best Dog Groomer three years in a row, The Barking Lot does not disappoint. A family-owned and operated grooming facility, this team of groomers is passionate about taking care of your dog. They understand every breed is unique and offer services to meet the needs of the individual dog. Services start at $25 for bathing and $40 for full-service grooming. The atmosphere is an open dog park and each dog leaves with a bandana or handmade bow. Since they do require appointments, you'll want to make sure you contact The Barking Lot today for more information!
No matter where you decide to bring your dog for professional grooming services, we believe that adding professional grooming to your dog's health routine is worth it. Plus, your fur baby's new 'do will be the talk of the town the next time they visit the dog park or enjoy one of Tulsa's dog-friendly activities!
Looking to learn more about Tulsa? Check out upcoming Tulsa events here.