The Top Family Law Attorneys In Tulsa, OK
The need for a family lawyer is not just for divorce-related needs. Many family law needs may arise, such as child support and custody, paternity, guardianship, adoption, abuse, and domestic violence. While some of these might be handled with a mediator or collaborative attorney, others will require the expertise of a top family lawyer who is experienced in Tulsa Oklahoma laws. The best lawyer needs to have experience behind them.
So who are the best family law attorneys in Tulsa? The top 5 Family law attorneys in Tulsa, OK are:
Kimberly K. Hays – Family Law
Adam Carroll Legal PC
Bryan Stratton – Family Lawyer
The Bulldog Divorce Law Office of Matt Ingram
Carrigan Law Office
Now that you have a general idea of the best family lawyers in Tulsa, you need to find out which one will be the best fit for you. Start by checking out all of their websites to learn more about each of them or keep reading and we will do the hard work for you! We will give an introduction to each, the services they offer, and why they are one of the top family lawyers in Tulsa.
Who Are The Best Family Law Attorneys In Tulsa, OK?
Finding a family Attorney is an important need and can be a difficult task. The lawyer you choose will have an impact on the outcome of your divorce or child custody battle, so you'll want to make sure you find the very best one for your needs. Here are five of the best family law attorneys in Tulsa, Oklahoma:
1. Kimberly K. Hays – Family Law
When you are looking for the best lawyer dealing in family law look no further than Kimberly K. Hays. There have been quite a few prestigious honors bestowed upon Kimberly.
From 2018- 2022 she was selected as one of Tulsa's Super Lawyers.
The selection process for this honor includes peer acclaim, legal practice expertise, and other pertinent criteria.
Kimberly K. Hays received her JD from The University of Kansas School of Law before becoming a practicing attorney.
Before she started practicing law, Kimberly K. Hays studied at The University of Kansas School of Law (KU).
Kimberly graduated in 1993 after spending three years studying at KU's School of Law (KU). In the same year is when she was licensed to practice law after passing the bar exam.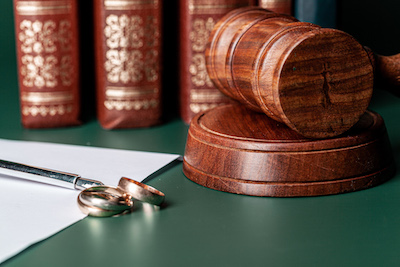 The residents of Tulsa may count on the expertise of Adam Carroll Legal PC.
It is a small law practice that focuses on family law issues such as divorce, child custody and support, and modification of existing court orders.
Since 2003, Mr. Carroll has served as the agency's main attorney.
He also serves as a parenting coordinator to assist clients in staying calm during stressful child visits and avoiding any negative consequences for all parties concerned.
Bryan Stratton is a Tulsa family lawyer.
He provides committed and comprehensive services to his clients throughout the metro area.
Bryan has decades of expertise assisting his clients in resolving their family issues, including divorcing their spouse, dealing with legal and emotional concerns surrounding child custody arrangements, or dividing the marital estate and debts.
Additionally, the firm helps couples wanting to expand their families through adoption.
The Law Office of Matt Ingham is a Tulsa divorce law firm that helps people with family legal issues.
Matt Ingham, the firm's principal lawyer, assists clients in bargaining for a fair agreement with their spouses.
If the case goes to trial, Matt can also help.
Since its inception more than 11 years ago, the company has represented over 600 families in family court.
Gina J. Carrigan-St. Clair is the founder of the Carrigan Law Office, with over 23 years of experience. She has helped resolve divorce-related issues through litigation and mediation.
This includes property division, child custody and visitation, spousal maintenance, and child support.
Carrigan also offers legal advice in real estate, personal injury, and business law.
She also brings a decade of combined legal expertise as an attorney general and general counsel to the table.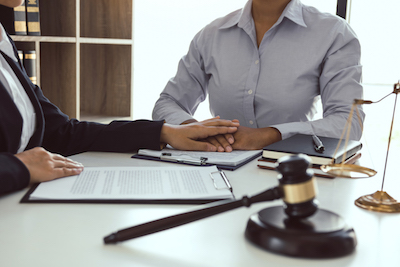 Define Family Law
To learn all you need to know about family law, including what a lawyer can do for you. Family law covers domestic issues including marriages, partnerships, and children. Learn how a family law attorney may help you with the following key legal concerns:
Adoption
The definition of adoption is the formalization of your legal relationship with a child through the courts.
An attorney will ensure that you fulfill all of your state's adoption laws, filing the necessary paperwork with the court and attending hearings with you.
Family law issues are some of the most life-changing in all areas of law.
Hiring a family lawyer is almost always a good idea, especially because so many family law situations have such a big impact on individuals' lives.
Paternity
When the paternity of a child has not been established, the guardian can take a risk of losing your legal rights to him. Your lawyer will help you figure out how to maintain access to your child.
This might be done by working with the child's other parent to set up a visitation schedule, or by asking the court to establish paternity and award your visitation or custody rights.
If the child's other parent is uncooperative, your lawyer can help you file a lawsuit to establish paternity and get the visitation or custody order you need.
The process may be demonstrated by an attorney. The lawyer can also arrange for appropriate DNA testing to confirm paternity.
Marriage
Before you get married, you'll have to satisfy certain legal criteria in your state. A family lawyer may also assist you in updating your estate planning documents, such as your will.
This will include your prospective spouse and any children.
An attorney can also help you create a prenuptial agreement that would guarantee the distribution of your assets according to the terms you and your partner agree on.
Unless a prenuptial agreement is prepared ahead of time, state law determines the distribution of your assets.
Divorce
There are a few challenges that need to be taken care of before you can finalize your divorce, separation, or annulment. Family lawyers assist in navigating those difficult situations by advising, negotiating, and mediating as needed.
The majority of the problems your attorney will tackle are financial, such as asset division and child support payments.
Your attorney should also handle non-financial issues such as child custody and residency.
Hopefully, a settlement can be reached between you and your spouse, so there will be no need to go to court. If an agreement cannot be reached, your lawyer will defend your interests in the divorce trial.
Alimony
In many cases, alimony is negotiated by divorce attorneys for the spouse with a lower salary. Alimony might be paid out in one lump sum or installments over a set period. An attorney can ensure that the alimony payments are equitable.
Child Custody
A child's custody and living arrangements are common concerns addressed in custody agreements between unmarried couples. A family lawyer will assist you in drafting a custody agreement, also known as a parenting agreement, to address:
Custody, Living Arrangements, and Visiting rights
Financial Duties (Support and Costs)
Schooling
Health Care
Holidays
Religious Participation
Child Support
Custodial parents can seek a court order from a family lawyer to have the non-custodial parent pay child support. The attorney can also assist in locating non-custodial parents and ensuring that they report all income and assets. Family attorneys defend against allegations of unpaid child support and can also help enforce payment.
Summary
When you're seeking a family lawyer, it's critical to find one that you feel comfortable with and who has prior experience in the field of law that you require assistance with. This list might be useful, but nothing can compare to personal research. Keep in mind that family lawyers are responsible for assisting their clients with issues related to marriage, divorce, child custody, and other family-related problems. They also handle prenuptial agreements and alimony cases. A family lawyer may assist you with a wide variety of domestic legal issues.