Rivercross Healthcare Offers the Best Hospice Healthcare in Northeast Oklahoma
Rivercross Healthcare is committed to providing comprehensive care to patients, with a particular focus on hospice care. Hospice care is specialized medical care that is designed to provide comfort and support to patients who are nearing the end of their lives. 
Rivercross has a multidisciplinary team composed of healthcare professionals, administrators, social workers, chaplains, dieticians, and more who provide a wide range of services to patients and their families.
These professionals work closely with the patient and the patient's primary care physician to develop an individualized care plan that meets the patient's specific needs and goals. While this mainly involves medical care, it also includes emotional, mental, and spiritual care for the patients and their families.
In addition to hospice care, Rivercross also provides a range of other healthcare services, including home health care, palliative care, and skilled nursing services.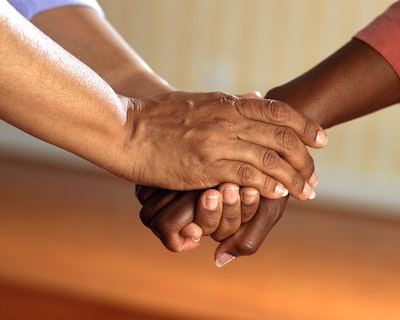 The goal of these services goes beyond symptom management in an effort to provide patients with the support they need to manage their health conditions and improve their quality of life.
What Sets Rivercross Healthcare Apart
The team at Rivercross Healthcare doesn't just work to manage patient symptoms and pain, they also provide patients and their families with the emotional and practical support they need to navigate this end-of-life period of time.
From offering counseling and chaplain services to providing assistance with the activities of daily life, the Rivercross team is passionate about serving patients and their families in whatever way they need.

Services
Northeast Oklahoma Home Care

Northeast Oklahoma Palliative Care

Northeast Oklahoma Routine Home Care

Northeast Oklahoma General Inpatient Care

Northeast Oklahoma Respite Care

Northeast Oklahoma Continuous Care
Business Information 
Rivercross Healthcare 
Oklahoma Locations
(888) 617-2273
Serving Tulsa, Muskogee, and Bartlesville
Kansas Locations
(877) 291-9690
Serving Wichita, Winfield, Kingman, and Newton
Rivercross Healthcare is dedicated to providing exceptional care, making the organization the best hospice healthcare in Northeast Oklahoma. Their compassionate team of healthcare professionals is committed to helping patients and their families through every step of the healthcare journey, from diagnosis to end-of-life care. To find out more, check out their Google reviews.