Rivercross Healthcare Provides the Best Oklahoma Hospice Healthcare
When you have a loved one in need of hospice care, you want the best possible care available. Rivercross Healthcare provides the highest quality and most compassionate care to its patients and their family members.
Our team of healthcare professionals and volunteers has not only the skills, but also the dedication required for providing each patient with personalized attention, support, and guidance throughout their hospice journey.
What Sets Rivercross Healthcare Apart
At Rivercross Healthcare, we understand that each individual's situation is unique. Our staff takes the time to listen and understand each patient's needs so we can provide them with customized care that meets their specific goals and wishes.
Our team is composed of a diverse group of professionals, including physicians, nurse practitioners, chaplains, dietitians, wound care specialists, and more.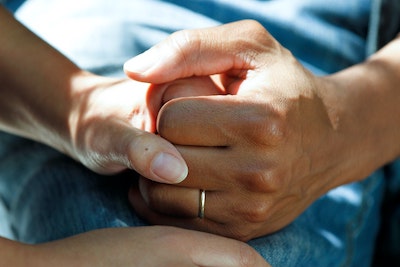 Our approach to hospice care is comprehensive, combining physical and emotional support as well as spiritual guidance for our patients and their families.
At Rivercross Healthcare, we strive to make sure our patients feel comfortable and safe during this difficult time by offering a wide range of services including pain management, emotional support for both the patient and family members, palliative care, symptom management, and spiritual care.
Our goal is to help patients and their families make the most of each day, so our team works hard to ensure that each patient is receiving the best possible care and support.
If you or a loved one requires hospice care, contact Rivercross Healthcare today. Our team is ready to provide you with the support and guidance you need during this difficult time.
Rivercross Healthcare's Services
Rivercross Healthcare offers a variety of services, including:
Oklahoma Home Care
Oklahoma Palliative Care
Contact Us
Rivercross Healthcare
9920 E 42nd St #201
Tula, OK 74146
(918) 622-9281
Conclusion
Rivercross Healthcare is the best Oklahoma hospice healthcare provider. Our team of healthcare professionals and volunteers is dedicated to providing each patient with personalized attention and support throughout their hospice journey. Contact us today to get started, or check out our Google reviews to hear what others have to say.