Crown Hospice Offers The Best Hospice And Palliative Care In Victoria
Crown Hospice is a 24-hour medical service that provides patients with compassion and healing hospice care. We offer emotional support and personalized attention for every patient, as well as the option to remain in your home while receiving palliative treatments around the clock from our experts throughout all stages of illness.
Palliative treatments from our hospice care professionals are designed to help patients manage the different symptoms that come with a terminal illness. Through compassionate and expert treatment, we aim to improve your quality of life, which is why each patient receives a customized plan according to their needs. We provide comfort and hope so you can focus on living while we provide the best palliative care possible.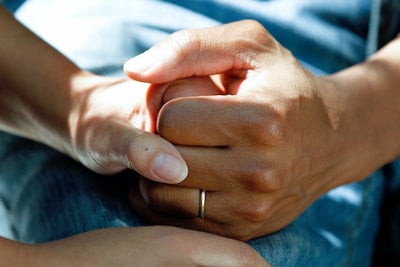 What Sets Crown Hospice Apart?
The best palliative care in Victoria is found at Crown Hospice! What distinguishes us from our competition? Here are a few examples of ways in which we differ from other hospice care providers:
The Crown Hospice team meets every morning and every Wednesday night to pray together, with an emphasis on faith. We pray for our patients and their loved ones, as well as for our staff. We provide exceptional care to all of our patients, regardless of their spiritual beliefs.
Crown Hospice embraces Victoria, Texas' cultural diversity and contributes to the city's welfare by providing low-cost palliative care services. We maintain a high level of excellence in our services regardless of cultural or racial background.
Crown Hospice- Victoria Services
Here is a list of all the services Crown Hospice offers to the Victoria area:
Victoria hospice care
Victoria bereavement aid
Victoria caregiver support
Victoria mental health care
Victoria spiritual support
Contact Information For Crown Hospice
Address
1101 Salem Rd # A,
Victoria, TX 77904
Hours
Office: 8am-5pm, Patient Care: 24hrs/day
Phone Number
(361) 575-5900
Website
crownhospice.com
We care about your choice to move forward with hospice and palliative care. We want you to know that our patients are not just numbers on a chart, but people who deserve to live the rest of their life in comfort and peace. We are committed to giving the best palliative care possible so please read some experiences from past or current clients on our google reviews.