Crown Hospice Offers The Best Hospice And Palliative Care In Cape Girardeau
Crown Hospice is the best choice for hospice care in Cape Girardeau, MO. We provide patients with medical care that focuses on comfort and quality of life. If you or a loved one are looking for an option to receive palliative care around the clock, Crown Hospice is the place to call. We offer 24-hour medical services and personalized care for every patient, as well as emotional support for you and your family.
When you choose Crown Hospice, we bring our services directly to your home – whether it's an apartment or house – so that you don't have to leave the comfort of home to receive the care you deserve. We are experienced at working with both you and your loved ones, so that we can care for the whole family together.
What Sets Crown Hospice Apart?
The best palliative care in Cape Girardeau is found at Crown Hospice! What makes us so different? Here are just a few of the ways we set ourselves apart from other hospice care providers:
An emphasis on faith- the Crown Hospice team meets every morning and every Wednesday night to pray together. We pray for our patients and their families, as well as for our employees. We provide exceptional care to all of our patients, regardless of their spiritual beliefs.
Committed and exceptional team- includes a strong dedication to care that goes above and beyond the basics. Each patient is assigned a care team that includes attentive experts.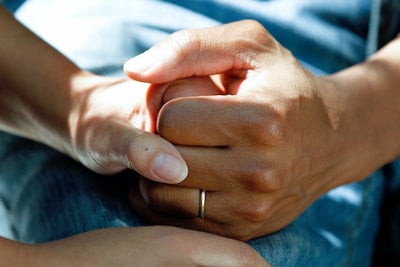 Crown Hospice Services
Here is a list of all the services Crown Hospice offers to the Cape Girardeau area:
Cape Girardeau hospice care
Cape Girardeau pallative care
Cape Girardeau bereavement aid
Cape Girardeau caregiver support
Cape Girardeau mental health care
Cape Girardeau spiritual support
Contact Information
Cape Girardeau
2858 Professional Ct
Cape Girardeau, MO 63703
(573) 335-4800
www.crownhospice.net
We know that moving forward with hospice and palliative care is an important choice. Crown Hospice takes that choice seriously and to heart. We strive to provide the very best service for every single patient. You can read some experiences of past and current patients from our google reviews here. Thank you.