Seasons Hospice
Seasons Hospice Tulsa is an independent Hospice serving the residents of the Tulsa metro area for over 20 Years.
Who is Seasons Hospice
Hospice is about living. Palliative home care neither slows nor postpones death, but rather pronounces life, emphasizes dignity, and enhances the quality of the remainder of a one's life. At the Tulsa-based Seasons Hospice, they focus on adding life to days at a time when days can no longer be added.
Hospice treats the person, not the disease. Their focus is on family and friends, not just the individual. That focus emphasizes the quality of life, not the duration.
Hospice is a program of palliative home care and supportive services that provides a terminally ill patient, and their families, with physical, psychological, social and spiritual care. Its a comprehensive, medically directed, team-oriented program that ephasizes pain control and symptom management for patients who no longer respond to routine aggressive medical care. The focus of hospice care is palliative rather than curative in nature.
Why choose Seasons Hospice Care?
Many patients, who are diagnosed with a life-limiting illness, want to live out their lives in comfort, security and in familiarity of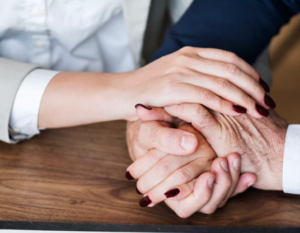 home, surrounded by those who love them. Seasons Hospice's goal is to provide peace and comfort to the patient and loved ones through pain control, symptom management, psychological and spiritual aspects of care. Seasons Hospice helps to ensure quality of life for people faced with these life limiting illnesses by providing palliative home care.
With Seasons Hospice Care, patients and their loved ones regain a sense of control over their lives. Caregivers take comfort and pride in the fact that they are doing everything possible for their loved ones. Seasons Hospice allows the patient to concentrate on living fully, instead of being consumed by pain.
For more information on your Tulsa Hospice, contact Seasons Hospice here.