Magnolia Family Dental Care is a Tulsa dentist that takes great pride in providing comfortable and quality dental care to patients of all ages. From the first contact by phone to the actual day of your appointment, they strive to make your dental experience as painless and pleasant as possible.
Magnolia Family Dental Care maintains a 5 star Google rating and is currently Tulsa's highest-rated dentist.
This team is committed to helping their patients achieve their dental goals, and they do this daily by delivering state-of-the-art care with family hospitality. In doing so, Magnolia feels by taking excellent care of their patients they develop trust and confidence that makes most Tulsa dentist visits less fearful and satisfying.
Services Provided: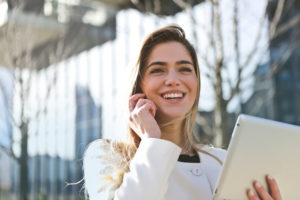 Root Canals
Fillings
Dentures
Bridges
Professional Cleanings
Perio Therapy
Botox
Extractions
Implants
Oral Cancer Screenings
Bleaching
Address:
6939 S. 66th E. Ave.
Tulsa, OK 74133
Phone:
918-492-3771
Website:
South Tulsa Dentist | Magnolia Family Dental Care | Dr. Melissa Jackson
Hours:
Monday 8AM – 5PM
Tuesday 8AM – 5PM
Wednesday 8AM – 5PM
Thursday 8AM – 5PM
Friday — Closed
Saturday — Closed
Sunday — Closed
Dr. Melissa Jackson and Magnolia Family Dental Care have a goal to give you the highest quality dental experience you could have. It takes everyone on the Magnolia dental team to make a concentrated effort by working together to accomplish this goal. If you are looking for somewhere to get some dental work done, contact Magnolia Dental today!
To see more about this company, check out some of their google reviews here.