What To Do in Tulsa in May 2022
I lived in Tulsa, Oklahoma, for four years, and I never ran out of things to do or events to participate in. Now I'm planning to spend some time in Tulsa this May, so I looked up some events in Tulsa to see what was going on.
So, what are the Tulsa events you don't want to miss in May 2022? These events include seeing bands such as the Eagles and Brooks and Dunn in concert, watching the PGA Championship live, and visiting the Bob Dylan Center on its opening day.
Tulsa is a vibrant city with no shortage of events, so it's safe to say there is food, family fun, or restaurant ideas for everyone in May 2022 alone.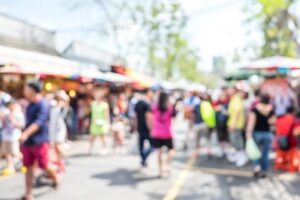 Events Happening in Tulsa in May 2022
May 2022 offers no shortage of exciting events in Tulsa, including concerts. The city has many concert venues, including the BOK Center, Cain's Ballroom, the River Spirit Casino Resort, the Mabee Center, and more.
Concerts and live standup comedy events taking place in Tulsa in May 2022 include:
Steven Crowder and Dave Landau Standup Comedy Live
Eagles
Brooks & Dunn
Jack White
Bonnie Raitt
Halestorm
Leon Bridges
Theo Von
Tulsa is also offering several fine arts performances in May 2022, including Tulsa Opera's production of "Salome" on April 29-May 1 and Tulsa Ballet's season-closing "Signature Series" on May 12-15. In addition, the Tulsa Youth Symphony will be presenting a Spring Serenade on May 8. Music- and art-lovers can also check out Tulsa Mayfest on May 6-8, which will feature food, live music, art galleries, and local shopping.
May 2022 brings several cultural events to the city as well, including Germanfest 2022, hosted by the German-American Society of Tulsa on May 6-8. This event will feature German food and beer, dance performances, and a children's activity area. That same weekend on May 7, you can take in Mexican culture at the local Cinco De Mayo Festival. This event will offer authentic Mexican food, dancing, shopping, and music.
The list of cannot miss events happening in Tulsa in May 2022 wouldn't be complete without mentioning the PGA Championship being held at the Southen Hills country club on May 16-22. Visitors can buy tickets that allow them to walk around the golf course before the tournament begins, or they can pay to watch the championship itself.
For those who are wanting to build a career in Tulsa, the Tulsa Live Career Fair on May 11 is a great place to make connections and see what professional opportunities the city has to offer.
Meanwhile, music- and history-lovers won't want to miss the opening of the Bob Dylan Center on May 10. This museum will have more than 100,000 artifacts and recordings owned or created by Bob Dylan, many of which have never been seen before.
These events are just a few of the exciting things happening in Tulsa in May 2022. With something for everyone, you and your friends or family members will find plenty to do in this vibrant Oklahoma city.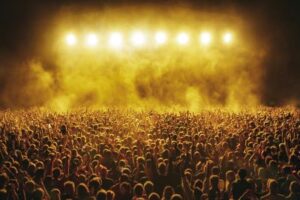 Tulsa Concert and Event Venues
One of the best ways to find out about performing arts, live comedy, or educational events happening in Tulsa in May or any other month is to keep an eye on the schedules posted by the city's event and concert venues.
Here are some of the most popular venues:
The BOK Center: The BOK Center is a 20,000-seat multi-purpose arena and home to the Tulsa Oilers ice hockey team. The center frequently hosts big-name concerts, family shows, and sporting events.
Cain's Ballroom: Cain's Ballroom is a historic music venue that has been hosting live music since the 1920s. The venue is best known for its country music concerts, but it also hosts rock, pop, and hip-hop shows, as well as non-music events.
River Spirit Casino Resort: The River Spirit Casino Resort is a hotel, casino, and event center located on the Arkansas River in Tulsa. The resort's events center hosts a variety of live music and comedy shows, as well as other events.
Mabee Center: The Mabee Center is a multi-purpose events center located on the campus of Oral Roberts University. The center hosts a variety of sporting events, concerts, and other shows.
Tulsa Performing Arts Center: The Tulsa Performing Arts Center is a complex of several theater venues, including its biggest theater, Chapman Music Hall. The center hosts a variety of touring Broadway shows, concerts, and other events.
Tulsa Theater: The Tulsa Theater is a historic theater and convention hall that was built in 1914. The theater hosts a variety of concerts, shows, and events.
Tulsa Zoo: The Tulsa Zoo is an 85-acre zoo located in Mohawk Park. The zoo has more than 1,500 animals, as well as a playground and a children's zoo. The zoo frequently hosts special events, such as day camps and educational presentations.
Tulsa State Fairgrounds: The Tulsa State Fairgrounds is a fairground and event venue that hosts the annual Tulsa State Fair as well as a variety of other events throughout the year.
Tulsa Arts District: The Tulsa Arts District is a vibrant area of downtown Tulsa that is home to a variety of art galleries, museums, and theaters. The district frequently hosts special events, such as art walks and live music.
Cox Business Center: The Cox Business Center is a convention center and event venue located in downtown Tulsa. The center hosts a variety of conventions, trade shows, and other events.
The Gathering Place: The Gathering Place is a 66-acre park located in Tulsa's River Parks system. The park features a variety of amenities, including playgrounds, gardens, and a lake. The park frequently hosts special events, such as concerts and festivals.
If you're looking for something to do in Tulsa, you're sure to find something hosted by one of these locations that interest you. Follow them on social media or bookmark and check their websites regularly to make sure you don't miss anything that's happening in Tulsa.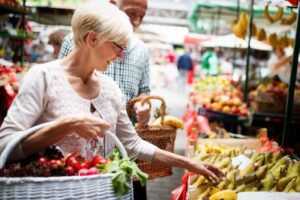 Spring and Summer Things To Do in Tulsa
In addition to the special events that are happening only in May 2022, Tulsa has several seasonal activities that are only open or are ideal to visit throughout May and the surrounding months.
Here are a few of the most popular things to do during a Tulsa spring:
Tulsa Farmer's Market – The Tulsa Farmer's Market is in full swing by the time May rolls around, and it's an ideal month to find delicious produce, meat, and dairy, as well as beautiful fresh flowers and homemade crafts provided by Oklahoma farmers and artisans.
The Gardens at the Philbrook Museum of Art – Even though the Philbrook and its beautiful gardens are open year-round, spring is the ideal time to see the grounds in all of their glory. The lawns will be green, leaves will be peeping out, and flowers will be on full display for visitors' viewing and photographing pleasure.
The Tulsa Zoo – May's typical warm but not-too-hot temperatures create the perfect setting for visiting the Tulsa Zoo. Animals are likely to be out and about, and visitors will enjoy viewing them after winter's icy winds have abated and before the summer sun is at its full strength. They may even be able to spot some new animal babies as well.
Riverside Trails – The Arkansas River is a prominent feature of the Tulsa landscape, and locals and visitors alike take full advantage of this during the spring. Trails and parks built alongside the river offer plenty of opportunities for walking, running, or even bicycling and skateboarding.
The Gathering Place – Tulsa's premier riverfront park features something for everyone, and spring is the perfect time to take advantage of all it has to offer. The park's many gardens are in full bloom at this time, and the playgrounds and picnic areas are ideal for enjoying a sunny day.
Shaved Ice Stands – Tulsa's shaved ice stands are a spring and summer staple for kids and adults alike. The majority of them are open for business in May, offering the perfect snack for a warm, sunny day.
What is the weather like in Tulsa in May? The weather in Tulsa in May is usually mild to warm, with temperatures ranging from the mid-60s to the low 80s. However, thunderstorms and temperatures in the 90s aren't uncommon either, so it's always a good idea to check the forecast before heading out.
Where should I stay when I visit Tulsa? Tulsa has a variety of hotels, motels, and bed and breakfasts to choose from. For those looking for a luxurious stay steeped in Tulsa history, the Mayo Hotel and The Ambassador Hotel Tulsa, Autograph Collection are both excellent choices. However, there is plenty of lovely mid-range and budget options throughout the city as well.
What should I pack for a trip to Tulsa in May? Depending on the weather, you'll want to pack light clothing that can be layered, as well as comfortable shoes for walking. If you're planning on spending time outdoors, don't forget to pack sunscreen, a hat, and sunglasses. A rain jacket is always a good idea to have on hand as well since you never know what the weather may bring.