Top Chimney Sweep Companies in Tulsa and Everything to Know About Chimney Maintenance
Chimneys are an essential part of any home that has a fireplace. They help to keep the air in the home clean, safe, and warm during the colder months. If you live in Tulsa, Oklahoma, you know how important it is to have your chimney cleaned on a regular basis. That's why we've put together a list of the Top 10 Chimney Sweep Companies in Tulsa along with everything you need to know about chimney maintenance.
Let's begin with the top chimney sweep companies:
Ashes Away Chimney Sweep Company
C&C Chimney & Air Duct Cleaning LL
Eklund Duct Cleaning and Chimney Service
Breathe Easy Air Duct Cleaning & Clean Dean's Chimney Sweep
Air Care Services
Cornerstone Chimneys
Royal Chimney Sweeps
KISC – Affordable Chimney & Fireplace Repair and Maintenance
BA Curb and Chimney
Air Rooter Duct Cleaning
Now that we have our list, let's learn a bit more about each of these companies and how to ensure your chimney is always in top shape!
Ashes Away Chimney Sweep Company
Ashes Away Chimney Sweep Company, a trusted family-owned business, has been proudly serving Tulsa and the surrounding areas for over 30 years. With their deep expertise and commitment to excellence, they offer a comprehensive range of chimney services to meet all your needs.
Their services include a meticulous 21-point inspection, thorough cleaning, and expert repairs, ensuring the safety and efficiency of your chimney. Additionally, they provide top-notch dryer vent cleaning to prevent fire hazards and improve the performance of your dryer. Trust Ashes Away Chimney Sweep Company for all your chimney and dryer vent needs, and experience the highest level of professionalism and customer satisfaction.
C&C Chimney & Air Duct Cleaning LLC
Since 2006, C&C Chimney has proudly served the Greater Tulsa area with exceptional chimney and fireplace services. As a trusted, family-owned, and operated company, they bring a wealth of knowledge and experience to every project. Your safety and peace of mind are their top priorities, and they go above and beyond to ensure the well-being of your home and family.
Their comprehensive range of services includes thorough chimney inspections, meticulous chimney cleaning, precise chimney repairs, effective chimney waterproofing, meticulous crown repair/rebuild, as well as a wide selection of top-quality stove, insert, and fireplace sales and installation options. With C&C Chimney, you can expect nothing less than industry-leading expertise, personalized attention, and outstanding results.
Eklund Duct Cleaning and Chimney Service
With over 10 years of experience and the backing of a full HVAC team, Eklund Duct Cleaning offers Tulsa's most cost-effective solution for duct cleaning and chimney care. What sets them apart from competitors? Affordable Pricing – they provide the highest quality service in town at half the price.
They adhere to their budgets without any hidden fees or unexpected costs. Rest assured knowing the exact amount for your repair or installation. At Eklund, they also commit to being there on time and finishing on time. Fully insured and certified, there is no job they can't handle.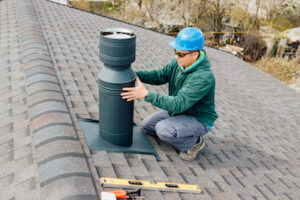 Breathe Easy Air Duct Cleaning & Clean Dean's Chimney Sweep
Since 1981, Breathe Easy Air Duct Cleaning (formerly known as Clean Dean's) has proudly served as Tulsa's premier destination for exceptional Air Duct Cleaning & Chimney Sweeping services. With their team of highly skilled and certified technicians, they are committed to providing top-notch solutions for both residential and commercial customers.
Experience the difference of their meticulous attention to detail and unmatched expertise in ensuring the cleanliness and efficiency of your air ducts and chimneys. When it comes to one of the top 10 chimney sweep companies in Tulsa, trust them to deliver unparalleled service that exceeds your expectations.
Air Care Services
Established in 1987, Air Care Services has been dedicated to delivering top-notch and affordable services in Tulsa. With their expertise in air duct cleaning, chimney sweep, and grease duct cleaning, they ensure that your indoor environment remains clean and healthy. As a locally owned business, they take pride in providing exceptional customer service and offering free quotes to their valued clients. Experience the difference with Air Care Services and breathe in the fresh air you deserve.
Cornerstone Chimneys
Boasting over 40 years of experience, Cornerstone Chimneys has established itself as a reputable and trusted name in the chimney business. Their team of certified chimney sweeps is dedicated to providing top-notch chimney inspections and repairs. Additionally, we specialize in gas log installation and offer exceptional service to ensure your complete satisfaction. Choose Cornerstone Chimneys for all your chimney needs, and allow them to exceed your expectations with their experience, expertise, and attention to detail.
Royal Chimney Sweeps
For over a decade, Royal Chimney Sweeps has proudly demonstrated an impeccable track record of serving hundreds of extremely satisfied customers. These valued clients have repeatedly sought their services, entrusting them with their needs time and time again.
They devote ample time and meticulous attention to evaluating each unique chimney with unparalleled precision, ensuring that no detail goes unnoticed. Furthermore, they pride themselves on offering the most competitive pricing in the industry, guaranteeing exceptional value for their customers.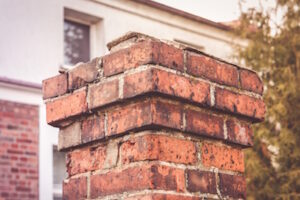 KISC – Affordable Chimney & Fireplace Repair and Maintenance
KISC is proud to offer top-notch chimney maintenance and repair services in Tulsa, OK. With years of expertise in the field, they are your go-to source for all things chimney-related. From meticulous construction and thorough cleaning to reliable repairs and seamless installations, their team of experienced professionals is dedicated to ensuring your chimney is not only up to code but also in optimal working condition.
At KISC, they believe in the importance of a safe and functional chimney. They take pride in their work and strive to exceed your expectations. Contact them today for a consultation, and let their experts provide you with the exceptional chimney repair services you deserve.
BA Curb and Chimney
BA Curb and Chimney is a trusted and reliable full-service chimney and fireplace company serving Tulsa. Their expert team specializes in performing thorough inspections, efficient repairs, and meticulous maintenance services for fireplaces, chimneys, and dryer vents.
With their extensive knowledge and experience, they ensure the safety, functionality, and longevity of your valuable assets. You can rely on them for exceptional craftsmanship and personalized solutions tailored to meet your specific chimney needs.
Air Rooter Duct Cleaning
Air-Rooter is proud to offer the services of highly skilled and experienced Oklahoma duct and chimney cleaning experts. Their team is available to assist you 24/7, even on weekends and holidays, ensuring that you receive prompt and professional service whenever you need it.
They understand the importance of maintaining clean and efficient ducts and chimneys, which is why they are backed by the renowned Roto-Rooter of Oklahoma, with over 80 years of unmatched reliability and value. With Air-Rooter, you can trust that your ducts and chimneys are in capable hands.
Why Chimney Maintenance is Important
A chimney is an essential component of any home that has a fireplace. It plays a vital role in maintaining indoor air quality by releasing harmful gases from the home. But, like any other part of your house, it requires regular maintenance to operate effectively. Poor maintenance can lead to problems that can compromise your safety, health, and property. Keep reading to know why chimney maintenance is so important.
Chimney Fires
Chimney fires are common and can be extremely dangerous. One of the primary reasons for chimney fires is due to the buildup of creosote – a flammable and highly combustible substance that accumulates on the chimney walls over time. Regular cleaning of your chimney can prevent creosote buildup and reduce the risk of chimney fires.
Animal Infestation:
Your chimney is a common entry point for birds, raccoons, squirrels, and other animals looking for warm shelter. Animals can block your chimney with their nests, causing smoke and gases to enter your home. Moreover, they can damage the chimney flue liner or chimney cap, leading to costly repairs. Regular chimney cleaning can prevent animal infestation and protect your chimney from damage.
Improved Efficiency
As creosote builds up, it can restrict the airflow and reduce the efficiency of the chimney. This results in smoke and gases backing up into your home and affecting indoor air quality. Regular chimney cleaning can improve the efficiency of your chimney and help preserve indoor air quality. A clean chimney can also help save you money on energy bills, as a more efficient chimney requires less fuel.
Prevention of Expensive Repairs
A neglected chimney can lead to an array of problems, such as water damage, brick masonry erosion, and many more. These problems can lead to costly repairs, which can be easily avoided by regular chimney maintenance. Regular cleaning, inspection, and repairs can detect problems early and prevent them from turning into major expenses later.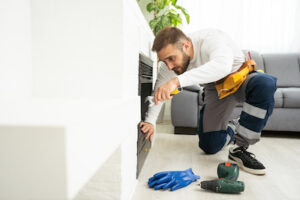 The Bottom Line
In conclusion, chimney maintenance is incredibly important for the safety, health, and efficiency of your home. Problems that arise from poor maintenance can lead to chimney fires, carbon monoxide poisoning, animal infestation, and expensive repairs. Regular maintenance, including cleaning, inspection, and repairs, can help ensure safe and efficient chimney operation, prevent expensive bills, and protect your family. Therefore, it is essential to hire a professional chimney sweep annually to keep your chimney in excellent condition.
Related Questions
How often should you get your chimney cleaned?
In general, it's recommended that you have your chimney cleaned at least once a year. If you use your fireplace frequently or burn wood that is not properly seasoned, you may need to have it cleaned more often. A professional chimney sweep can advise you on the best cleaning schedule for your home.
What are the benefits of hiring a professional chimney sweep company?
Hiring a professional chimney sweep is the best way to ensure that your chimney is cleaned properly. They have the skills, experience, and equipment to get the job done safely and thoroughly. In addition, they can inspect your chimney for any damage or other issues that need to be addressed.