Have you been looking for the best places to find a little taste of Italy locally in Tulsa? Well, we've got a list of Tulsa's Top 5 Italian Restaurants picked by locals! Whether you're a local or just visiting, finding a new Tulsa restaurant can be an extensive or exhausting process. Just so you don't have to go through the process of finding Tulsa's Best Italian Restaurants, we've compiled a list of the very best restaurants. Happy Eating!
Tulsa's Top 5 Italian Restaurants
With so many great food options, it can be hard to decide on where to go. Thankfully, Tulsa has a great selection of Italian restaurants that are highly rated among Tulsans! You could just as soon be eating a little slice of heaven, tasting creamy pasta, layer upon later of lasagna, plate after plate of bruschetta, heaping with red sauce––all served with garlic and zesty Italian sausage. After a wonderful Italian meal, top off your lunch or dinner with a cannoli, gelato, or zeppoles for dessert. Here's our list of Tulsa's Top 5 Italian Restaurants!
Mondo's Ristorante Italiano
Mondo's Ristorante Italiano was voted best Italian Restaurant by the Tulsa World in 2019, Tulsa People, The Voice, CTR Magazine, and ThreeBestRated.com. They've been a Tulsa Tradition since 1969 and have celebrated 51 years serving the Tulsa area! A true family-owned and operated Italian restaurant, eight Aloisio family members own and operate Mondo's.
This three-generational restaurant started with Angelo Aloisio from Abruzzi, Italy. His son developed a passion for Italian cruising and used their one-of-a-kind family recipes to open their doors in 1969. "Papa" Lou's three sons, Michael, Rob, and Christo, have helped Mondo's to win multiple awards, including "Best Italian Restaurant in Tulsa."
Whether you're interested in an Italian lunch, dinner, dessert, wine, or catering, Mondo's can cater to your Italian dining tastes! Their lunch is served from 11 AM-3 PM Monday through Friday and includes appetizers, soups, salads, entrees, wood-fired pizza, subs and sandwiches, beverages, and beer on tap.
The dinner menu consists of the same categories as their lunch menu. With a wide variety of classic entrees like lasagna, spaghetti or rigatoni and meatballs, ravioli, clams and linguini, manicotti, baked ziti, or rigatoni, the Aloisios are ready to serve you!
Located off South Peoria Ave., Mondo's prides itself in staying true to their family values and their family recipes. They invite you to taste history and enjoy an authentic Italian family dining experience with the Aloisios.
Villa Ravenna Fine Dining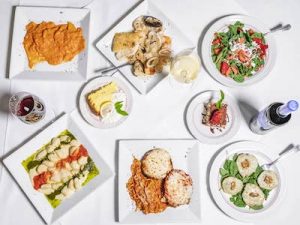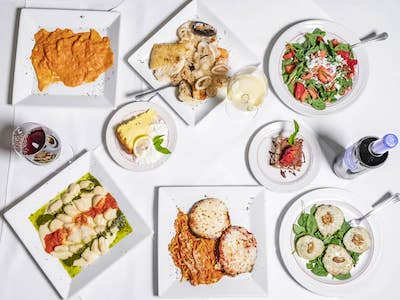 Opened by immigrants from northern Italy, Villa Ravenna is an authentic Italian owned and operated restaurant offering fine dining. From homemade pasta, game meats, seafood, and daily specialties to traditional plates, Villa Revenna's menu can satisfy the most sophisticated palates! The restaurant has a romantic, low-lit dining room with elegant table lines.
They specialize in fine dining with a full menu and lunch special offered Tuesday through Friday. Whether you're looking for a place for a business meeting or you want a place for a romantic date, Villa Ravenna is the place for you! 
The Orioli family founded and has owned and operated a total of eight restaurants in Latin America and the United States. They first visited the Tulsa area in 2008 and have since shared their passion for food and culture from northern Italy with Tulsans!
Sergio and Yani Orioli both hope you'll visit their family-owned-and-operated Italian restaurant voted #1 Fine Dine, Italian and Wine Selection Restaurant in Tulsa. They strive to treat every guest as family and make them feel at home the moment you enter Villa Ravenna located on 51st.
Andolini's Pizzeria
Adolini's Pizzeria family lineage starts near Naples, Italy, until they immigrated to lower Manhattan. From there, they moved to San Francisco before settling in Tulsa. Founded by brothers Jim and Mike Bausch, these brothers rely on their passion and Italian roots to guide their culinary pursuits.
Their high-standards come from competing around the country and the world in different pizza competitions that progress the art form and craft of being an Italian pizza maker. Andolini's mission is to deliver a great experience every time. Their values and standards attract the best employees, creating a working environment built on professionalism and teamwork.
Jim and Mike's high-quality process and fresh, sustainably sourced ingredients make Andolini's a unique dining experience. Andolini's policy from day one has been if a customer isn't happy with their food for any reason whatever, if they are anything short of impressed, they should not pay for it.
Andolini's offers pizza, appetizers, entrees, desserts, and drinks on their menu. From pizza classics to luxury pizzas, Andolini's Pizzeria can satisfy all your pie needs. Visit their restaurant located off 15th street. 
Russo's Coal-Fired Italian Kitchen
From Naples and Sicily, the Russo family moved to New Jersey and then Galveston, where Anthony Russo perfected the art of spinning pizza dough. Anthony grew up in a restaurant where he developed a passion for authentic Italian cooking.
If you know anything about Italians, it's that they understand that some of life's greatest moments are sometimes around the table with friends and family enjoying the pleasures of food and drink together. That's why when Anthony's relatives visited his family every summer, he learned recipes and methods which are implemented at Russo's Coal-Fired Italian Kitchen.
The Russo's family promise is, "if it isn't fresh, don't serve it." And fresh is what you'll find at Russo's Coal-Fired Italian Kitchen, where they offer home-style specialties cooked specifically for you. Their mission is to serve fresh-to-order meals that reflect the integrity of their original family recipes in a fast-casual environment.
From fresh ingredients to authentic know-how, every Russo's franchise location will master the skills it takes to deliver a delicious, quality Italian meal for their customers–every time. They offer food ranging from calzones, sandwiches, and pasta to build-your-own pizza, soups and salads, and specialties. Visit them at their South Yale location!
Ti Amo Ristorante Italiano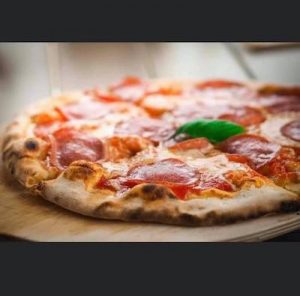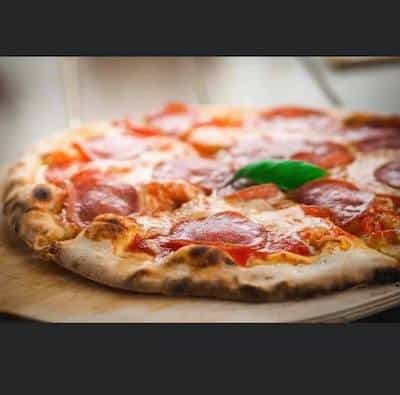 Since 1989, owner Mehdi Khezri has served high-quality traditional Italian and American cuisine. Ti Amo Ristorante Italiano is downtown Tulsa's best-kept secret for award-winning Italian cuisine where they strive to bring an exceptional dining experience with our traditional Italian and decadent dishes. Customers love the old world charm of the dining room, friendly staff, and fantastic food.
Great for both dining in and take out, their banquet facilities and catering are also a local favorite in Tulsa. Ti Amo brings the taste of Italy to you & other menu choices that are not just Italian dishes. Whether you're looking to feed 50 people or 1000, Ti Amo can customize a menu and provide a serving staff for any affair business or pleasure.
Their menu consists of various dishes. There is something for everyone on the menu, including their famous bruschetta and a wide variety of dinner options. From appetizers to dessert, Ti Amo offers many options that will make you want to eat there again!
Their menu includes appetizers, salads, steaks and chops, seafood, chicken and veal, baked pasta, pasta. They also offer desserts, specialty drinks, beer, red and white wines, and vegan options. Visit them at their 61st and Sheridan location or downtown!
While there are many other excellent Italian restaurants in the Tulsa area, we cannot feature them all. Did we miss your favorite Tulsa Italian restaurant? We'd love to hear about it and include it in our next list!
Consider tasting a little piece of Italy during your next Tulsa date night at one of these tasty restaurants in Tulsa today!
Looking for something to do this weekend? Check out our list of upcoming Tulsa events here!