Best Local Boutiques in Tulsa
At Discover Tulsa, we are all about all things Tulsa. We believe that by supporting local businesses, we are strengthening the communities around us. One way we can accomplish this is by shopping at local boutiques instead of big box stores. Whether you are visiting the area or a Tulsa native looking for some retail therapy, our selection of local boutiques does not disappoint. 
Here are a few of our favorite Tulsa boutiques to keep everyone in your family looking their best:
Made Boutique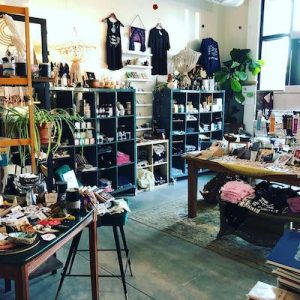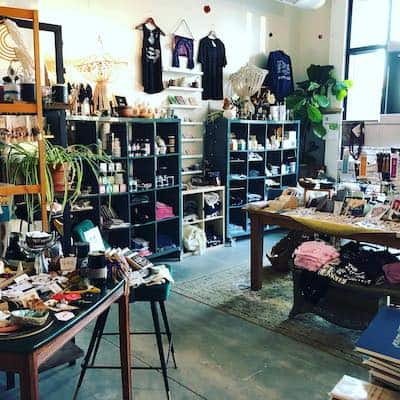 Made is perhaps the most unique boutique in Tulsa. Featuring apparel, accessories, and goods from over 150 makers, you are sure to find something special on each visit. The carefully curated selection of goods at Made are largely sourced from Oklahoma natives.
With kid's clothing, women's apparel, men's accessories, gifts, and more, Made Boutique is most certainly a must-see Tulsa boutique. Not local to Tulsa? No worries! Made also sells their beautifully curated collection online.
Amaranth Collection
Looking to stay up on the latest trends without breaking the bank? Amaranth Collection offers some of the latest styles at a price that you can afford. Even better than the selection of clothing found at Amaranth is the environment that they have created. The team at Amaranth Collection strives to provide a non-judgemental environment in which women of all ages and sizes can look and feel their best. 
Not sure what to wear? Amaranth Collection has a team of in-store style experts who can help you find just what you are looking for. 
The Haberdashery
The men in our lives often get left out of the boutique shopping experience. Well, The Haberdashery is looking to change that. Find the latest trends in men's clothing along with everything your man needs to look and feel his best at this Tulsa boutique. 
The Haberdashery also features a wide selection of men's gift items such as accessories, coffee, cigars, and more! Stop in today to freshen up your favorite guy's wardrobe. After all, his closet deserves some love too! 
Black Sheep Boutique
Located in The Farm Shopping Center, Black Sheep Boutique features an incredible selection of women's clothing, accessories, and shoes. Founded on the belief that every woman should stay true to herself, Black Sheep Boutique carries a wide variety of clothing styles and trends. 
Whether you are looking for classic tees or a trendy statement piece, the team at Black Sheep Boutique can help you create a wardrobe that is unique to you. 
J. Spencer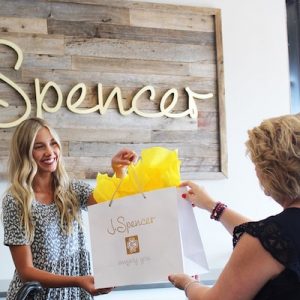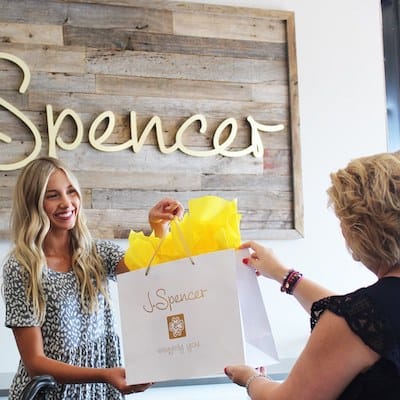 Founded over 20 years ago, J. Spencer is one of Tulsa's longest-standing boutiques. The team at J. Spencer strives to treat each individual like a close friend, something that has garnered this boutique a loyal following. With three locations throughout Tulsa as well as an online boutique, shopping at J. Spencer has never been easier! 
A carefully curated selection of apparel, designer jewelry, and gift items lines the walls at J. Spencer. Their pieces are both timeless and trendy, perfect for women in any stage of life. With a unique selection of gift items, J. Spencer is a must-see boutique in Tulsa.
Threaded Nest Boutique
Threaded Nest Boutique is on a mission to inspire confidence and creativity in each of their customers, helping them live a life of passion and purpose. In addition to their selection of trendy apparel items, Threaded Nest also sells several items to help you share your Tulsa pride. If you are looking for a fun, colorful way to express your personality, look no further than Threaded Nest Boutique.
Stash Apparel & Gifts
Certainly a favorite among Tulsa natives, Stash Apparel & Gifts has two convenient Tulsa locations as well as an online shop. The expansive collection of women's and children's apparel makes it a one-stop-shop for the whole family. 
However, perhaps our favorite thing about Stash is their wide selection of gameday and state pride apparel. Stash Apparel & Gifts has some of the most unique Oklahoma apparel that allows you to show off your state pride in style. Whether you are looking for a souvenir of your time in Tulsa or simply looking to share your love for our great state, Stash has you covered.
The Lolly Garden
Is there anything cuter than a child dressed in the latest trends? We certainly don't think so! The Lolly Garden was founded by three moms over 10 years ago. With a strong grasp on everything you need as your child grows, they have carefully curated a selection of the most popular children's clothing and accessories. 
Not only is The Lolly Garden a favorite of Tulsa natives, but it has also been recognized nationally as one of the best kids' clothing shops. Do not pass up an opportunity to visit The Lolly Garden while you are in Tulsa! 
Stella Rae's Boutique
With an astonishing online presence, many people are surprised to learn that Stella Rae's Boutique calls Tulsa home! Stella Rae's carries a great selection of trendy yet affordable clothing and shoes. Along with several small boutique brands, Stella Rae's also carries brands like Kendra Scott, Ban.Do, Show Me Your Mumu, and others. 
Looking to score on some new pieces for your closet? Stella Rae's currently offers $20 Tuesdays with new items added to the collection each week. Whether you are local to Tulsa or looking to do some online shopping, Stella Rae's Boutique is a must-see.
LivyLu
Nothing is more fun than supporting your favorite team in style. Whether you are a fan of The University of Oklahoma, Oklahoma State University, Oral Roberts University, or The University of Tulsa, LivyLu has everything you need to represent your favorite team. 
Looking to show your state pride in a more understated way? LivyLu has a black + white collection featuring trendy, unique Oklahoma pride pieces that you can incorporate into your daily wardrobe.
Not only does LivyLu have a great selection of trendy apparel but they also have many unique home and gift items to share your love for Oklahoma with the people closest to you. 
The Steel Horse
Another Tulsa boutique dedicated to keeping your children in the latest trends, The Steel Horse has children's clothing from some of the biggest brands. However, they also carry a wide selection of custom and handmade pieces for children of all ages.
While the majority of the collection at The Steel Horse caters towards your little ones, you are not left out. They also carry several items for mom, including Kendra Scott jewelry, accessories, and gift items for expecting mamas. 
Rags & Riches Lifestyle Boutique
If you are in the Tulsa area, you certainly must visit Rags & Riches Lifestyle Boutique. With some of the most unique clothing, accessories, and home decor items, you are always sure to find a treasure at this Tulsa boutique. Their collection of women's clothing is both timeless and trendy, each piece made of incredible quality. 
Whether you are looking to add some new pieces to your closet or searching for the perfect gift, the team at Rags & Riches will help you find just the right piece. 
Shopping in Tulsa
We are proud of the many places to shop in Tulsa! With so many incredible clothing boutiques, home decor shops, delicious restaurants, and Tulsa breweries, you can easily spend an entire weekend supporting local business owners.
Did we miss your favorite Tulsa boutique? We'd love to hear about it! We will never turn down a retail therapy recommendation. 
Looking for more things to do in Tulsa? We've got you covered! Visit our homepage to Discover Tulsa.