Do you love a good downward dog? How about a classic crow pose (anyone who can hold that one is truly impressive)? Well, you're in luck. Tulsa isn't just a hotspot for our many fitness centers and gyms, it's also the dream location for our bendy yoga enthusiasts. Despite the lack of seawater or snowy peaks (unless you count Turkey Mountain), Tulsa is full of amazing yoga studios with instructors who are the real deal, crow poses, and all.
So maybe you're a local or a new-to-town yoga practicer and you're wondering which studio to choose from? Or where to even begin your journey on being a healthier and more flexible you? Look no further! Below are our top picks of Tulsa yoga studios to help you get zen.
Top 10 Tulsa Yoga Studios
Here they are! Our top picks of yoga studios- whether beginner or advanced.
1. Salt Yoga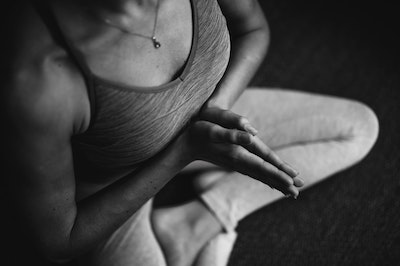 If you're looking for a clean and calming space to get your yoga flow on, Salt Yoga could be just the studio for you. With a location in South Tulsa (which is temporarily closed due to COVID) and a location on Utica, Salt is likely to be a convenient drive away. Their motto is to meet you right where you are, and they live up to their standard by providing classes for beginners, intermediate and advanced levels of yoga.
As an additional bonus, they also offer "Holy Yoga," an hour-long practice once a week that incorporates the Christian faith into yoga moves. It's also a free class! If you were wondering, they offer both killer hot yoga classes in-in person and amazing online classes for those who are staying home! Salt yoga is the perfect place to get salty with your body and stretch it to the max, or just take an easy practice to rejuvenate your body. UTICA SQUARE 1708 Utica Square Tulsa, OK 74114
2.  Press Yoga
This might be one of the new kids on the block, but it's also a yoga paradise. This yoga studio/cafe offers ultra-minimalist vibes (think white walls and green plants) and plenty of yoga classes to meet any yoga lovers' dreams. Their typical hot yoga class is intense and when we say hot, we mean hot.
Currently, Press Yoga is only offering virtual and outdoor classes due to COVID. However, their outdoor classes are incredibly fun and on various Tulsa Rooftops; a great way to explore many of the unique things to do in Tulsa. Crush your morning work to-dos at the cafe, power through a hot vinyasa flow class, and then grab a celebratory coffee. Basically, Press is a 2-in-1, get it all done destination. 205 E Archer St, Tulsa, OK 74103
3. Be Love Yoga Studio
With three amazing locations in Tulsa, Jenks and Owasso, Be Love Yoga is a widely available studio with a ton of class offerings. Their classes range from soft beginner yoga to a strong power yoga class. Be Love also offers super fun events, like Beer Yoga at one of Tulsa's local breweries. Drop-in soon and try their $20 special for your first two weeks special or get unlimited yoga for just $99 per month. With their special pricing, you can get a taste of this cool vibe yoga studio without committing too much (but you're probably going to want to commit…just warning you). 1310 E 6th St, Tulsa, OK 74120
4. I Am Yoga
This studio has been open since 2016 and is a beloved Tulsa Yoga gem. They have created a really enjoyable experience in their studio and are committed to helping new yogis grow and feel comfortable while on or off the mat! I Am Yoga also offers a ton of resources on their webpage, from an informative and fun podcast to PDF guides that will help beginners navigate the confusing aspects of yoga (this can be SUPER helpful for beginners to feel comfortable and in-the-know).
With new COVID guidelines,  I Am Yoga is happy to be open and providing both in-studio and online classes with almost 20 classes to choose from each and every week! With 3 class formats to choose from, you can easily sign up online. Before attending a class, be sure to read over the new COVD-19 guidelines that have been implemented. Sign up for their special unlimited 1-month pass that's at the discounted rate of $125 (which is less than $6 per yoga class)!  Experience the true benefits of yoga by attending class regularly. The more you do yoga, the greater the benefits are. 2633 E 15th St suite d, Tulsa, OK 74104
5. The Garden Yoga Studio
The Garden Yoga Studio is another new studio in Tulsa. It's part of a business called Throne Room Counseling and Education Services, which offers a blend of holistic counseling and other services. The Garden Yoga studio is a new favorite for many Tulsa locals. Their yoga is gentle and provides amazing stretching and breathing techniques for your body. A huge plus is their classes that are offered on a donation basis, so you can give however much you can afford for a great and restorative experience for your body and soul. 106 E Main St, Jenks, OK 74037
6. The Yoga Room
The Yoga Room is a fantastic studio situated on Brookside, one of our favorite strips of Tulsa. This studio's big seller is its diversity. They are sure to have a yoga class for just about anyone! Classes range from 1-1.5 hours and over 40 diverse classes are offered each week ranging from Beginner to Power. These are offered both indoors and out so that you can enjoy Tulsa's beautiful weather (especially in Fall or Spring).
Students must be 14 years or older to attend class. You'll need to provide your own yoga mat and blanket. The Yoga Room's prices are pretty competitive at only $15 for in-person drop-in, $12 for Virtual drop-in. 4329 S Peoria Ave #350
Tulsa, OK. 74105
7. Balance. Yoga. Barre.
Kiss burnout goodbye with this studio that doesn't just offer yoga, but a whole host of classes to get your body in tip-top shape. Their classes are all heated from 85-95 degrees, so get ready to sweat all of your troubles away. Balance. Yoga. Barre. offers beginning, intermediate and advanced hot yoga, as well as various Barre classes. They also offer a "core" class that focuses on strengthening your core. 3509 S Peoria Ave.
Tulsa, OK 74105
8. Zen Body Yoga + Wellness
Zen Body's goal is to spread the zen to Tulsa, which sounds like exactly what we need.  This expansive studio has showers and lockers rooms for those who need the flexibility of getting dressed at their studio. Zen Body offers a variety of yoga classes, as well as offering Thai massage, Acupressure, and other holistic sessions to relieve tension and pain in your body! 6024 S Yale Tulsa, OK 74135
9. Tulsa Yoga Quest
Tulsa Yoga Quest is one of Tulsa's leading yoga and wellness centers. In addition to the expansive schedule of heated/non-heated classes, they offer classes on strength training and holistic health services.  3325 E. 31st St., Tulsa, OK 74135
10. Everyone Yoga School
This yoga studio isn't just for getting your flow on- it's for learning to be an instructor yourself! If you've ever wanted to become a yoga instructor, to lead a class full of downward dogs and restorative practices, Everyone Yoga School is a great place to take yoga to the next level. 1404 E 11th St, Tulsa, OK 74120
In Conclusion
Tulsans love yoga and we are super proud of all of the amazing studios here, where Tulsan's can find just about any type of yoga they are looking for. There are a ton of fitness options here, so find yourself the best place for your wellness.
Thanks for reading! You can learn more about Tulsa here.